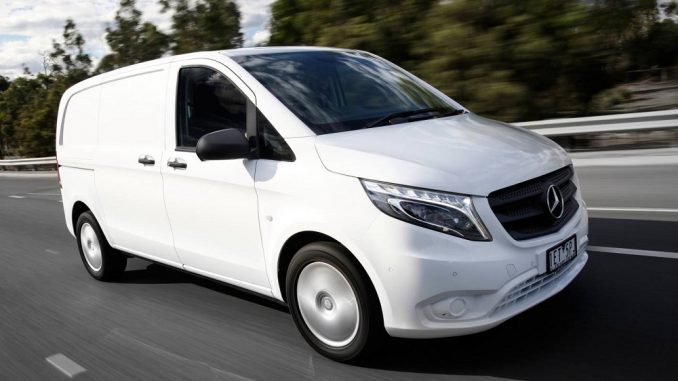 A small number of Mercedes-Benz V-Class and Vito vans are being recalled after a potentially serious issue with the front wheel bearings was identified.
In total, 16 vans are being recalled and the action is being overseen by the Australian Competition and Consumer Commission (ACCC).
Related: Special edition Mercedes-Benz V-Class offerings confirmed
Is your Mercedes-Benz van being recalled? Check your VIN here.
All 16 affected vans were sold in Australia between the 1st of June 2017 and the 8th of December 2017.
The recall notice advises that the retaining rings of the wheel bearings on the front axle may not be correctly engaged and if so, these may drift.
What are the hazards?
In the case of a fault the ABS sensoring fault will trigger a warning display in the cockpit and the driver may also be warned by noises from the service brake.
If the indicated early warning signs are disregarded, wheel loss could be experienced therefore increasing the risk of an accident for the occupants and other road users.
What should owners do?
Affected Mercedes-Benz V-Class/Vito owners are asked to contact their nearest authorised Mercedes-Benz Van Retailer to arrange an inspection and rectification (if required).
Related: Mercedes-Benz Sprinter is UK Van of the Year
Stay up to date with the latest Mercedes-Benz News at behindthewheel.com.au.