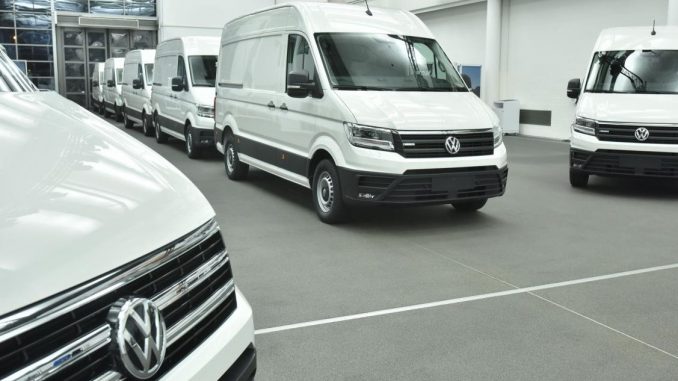 The future of delivery vans looks increasingly to be electric with Volkswagen at the forefront of the shift away from conventional propulsion.
The latest development is a big one – Volkswagen Commercial Vehicles has handed over the first e-Crafter vehicles to customers in Germany.
Related: Greens say Government needs to encourage Aussies into EVs
The vans are being put through their paces by those customers, they include package delivery services, energy suppliers, trades businesses and retailers, across a six-month trial phase.
The vans will cover up to 100 kilometres each day.
Volkswagen telling us the e-Crafter features a lithium-ion battery that is completely integrated into the underbody and this allows for up to 10.7 m3 of usable cargo volume.
While the maximum payload is up to 1.75 tonnes.
With a 160km range and 100kW power output, Dr Eckhard Scholz, Chairman of Volkswagen Commercial Vehicles, says the e-Crafter was designed with these types of applications in mind.
"We have developed the new e-Crafter with our customers and for our customers.
"We are therefore now integrating selected fleet operators into an initial customer phase so that their findings in daily operations with the vehicles can flow into the final design of the zero-emission van."
Related: Mercedes-Benz vans to go electric
No word at this stage on an Australian arrival for the Volkswagen electric delivery van, though we will keep you updated as additional info comes to hand.
Stay up to date direct in our Volkswagen News section and if you're interested in electric vehicles, check out our new archive of electric vehicle news stories.