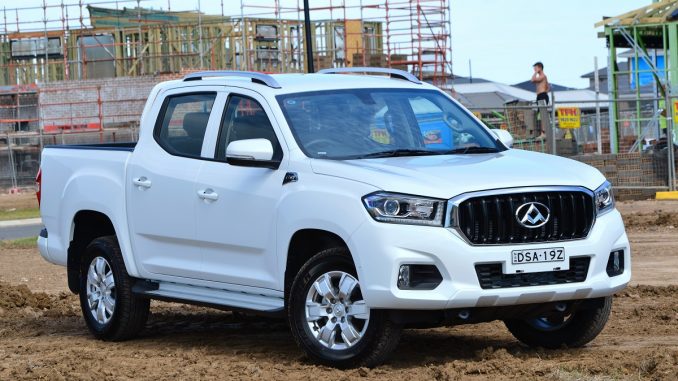 There is no doubt LDV has led the way for the other Chinese vehicle manufacturers with the commercial vehicle brand doing extremely well in Australia in recent times.
The ute and van brand has enjoyed a 126.5% lift in Australian sales across the first two months of the years and looks set to post a healthy total for the full calendar year.
Related: 2018 Nissan Navara range launched in Australia
In total, the VFACTS data shows LDV has handed over the keys to 736 vehicles, that total up from just 308 sales in January and February last year.
Driving much of the growth has been the popularity of the LDV T60 Ute, while demand is also up for the G10 one tonne van as well.
Further growth is also expected to be lifted by greater availability of the D90 SUV.
Dinesh Chinnappa, General Manager of LDV Australia, is delighted with the results.
"The speed at which the T60's sales have taken off has genuinely surprised us.
"Added to that the interest around the launch of T60 has clearly raised the profile of our van range and their sales have benefited from the halo effect of the arrival of the LDV T60."
While LDV is also finding more buyers with its ever-expanding dealer network.
"Our aim has been to ensure that dealers opened in the right place at the right time to ensure they were successful and profitable as close to their opening as possible.
"That is not to say we have finished hiring dealers. We will continue to expand the network in a careful and considered way."
Related: Single Cab Great Wall Steed lands in Australia
Stay up to date with all the latest LDV News at uteandvanguide.com.au.