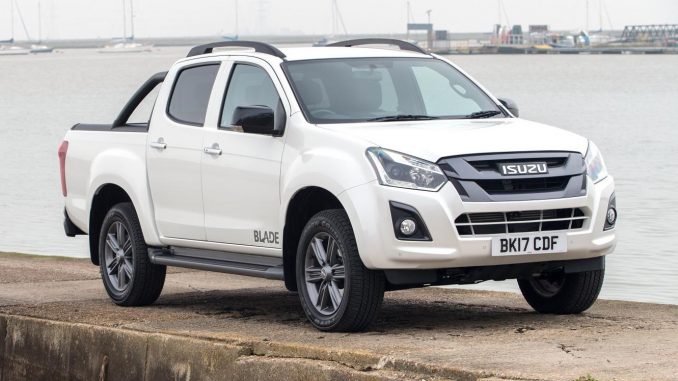 It's billed as the 'dependable' Isuzu D-MAX in the TV ads, yes, those ones with the Fleetwood Mac soundtrack! Now Isuzu Utes D-MAX ute has added another award to the trophy cabinet.
The Isuzu D-MAX has just been crowned 'Most Reliable Pickup' at the inaugural Professional Pickup & 4×4 Awards in the UK.
Related: 2018 Isuzu D-MAX Review
Judged by a panel of twelve 'Pick Up Professionals', judges tested the Isuzu D-MAX both on and off-road and were impressed by the strong build quality and renowned workhorse character.
For the uninitiated, the D-MAX features a 1.9 litre turbo-diesel engine in the UK and despite the smaller capacity than the Aussie version it retains a one-tonne payload and 3.5 tonne towing capacity.
Professional Pickup & 4×4 Editor Liam Campbell commented on the win: "Isuzu has been held in high regard for build quality and reliability right back to the Trooper days, and our study confirmed this.
"In the end, 407 pickup truck owners were surveyed, and the D-Max came out on top.
"This is great news for Isuzu as reliability is a very important issue for pickup truck owners, many of whom are owner-operators and rely on their vehicle for multiple uses".
While Isuzu UK Managing Director, William Brown, said the award is very much welcomed.
"It's really pleasing that professionals from a number of industries have recognised all the hard work that has gone in at Isuzu to make such a great product."
Related: Isuzu D-MAX named Pick-Up of the Year 2018
Stay up to date with all the latest Isuzu Ute News at uteandvanguide.com.au.