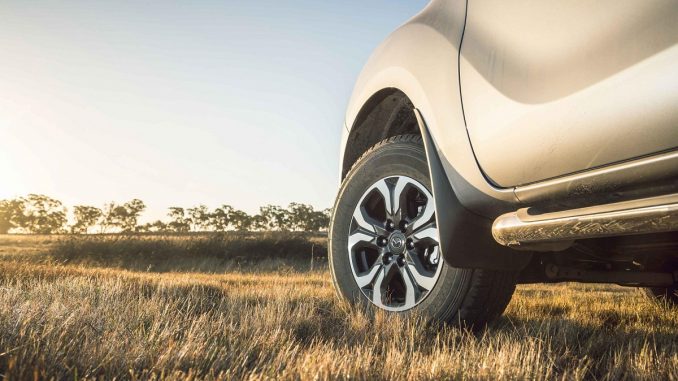 The Mazda BT-50 is about to enjoy a mid-life makeover with Mazda Australia today confirming the changes coming to the ute are exclusive to Australia.
Ute and Van Guide will be along to the Australian launch of the updated Mazda BT-50 a little later in the month, we will bring you all the details and a first drive review then.
Related: Mazda BT-50 also recalled over dry grass concerns
In the meantime, we can confirm a few basic details of the upgrade.
Going on sale from May, the BT-50 will see "significant front-end design changes", according to Mazda.
These changes will see the doing away of the BT-50's 'curving lines' and Mazda say this will strengthen the ute's road stance.
The new-look front was designed and engineered locally by the Queensland-based EGR group.
Mazda Australia's Managing Director, Vinesh Bhindi, said the refresh is an important step to take in a highly competitive segment.
"We're always looking to improve and enhance the BT-50, to remain competitive and appealing to our customers,"
"This upgrade gives the BT-50 a stronger and tougher bearing, which we know Australians look for in a ute."
Mazda also promising the updated BT-50 will also be offered with a range of new features and equipment.
Related: New-gen SsangYong Musso set for UK debut
We will bring you all the details when confirmed by Mazda Australia.