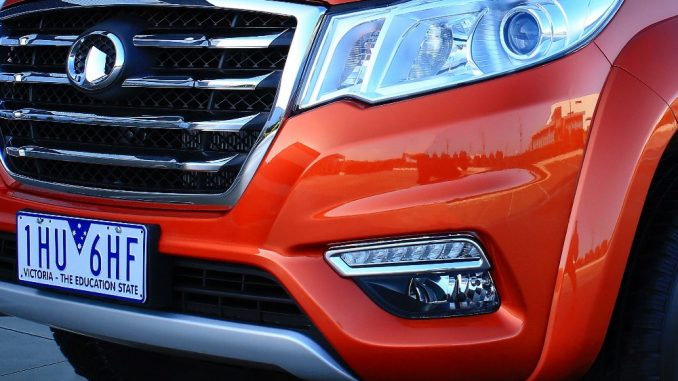 The Great Wall Steed might not be reaching a large number of ute buyers in Australia at the moment, but watch for the Chinese brand to bring to market a much-improved vehicle in 2020.
We've been a guest of HAVAL/Great Wall Motors at the Auto China event in Beijing and have heard promises that things are going to get a whole lot more interesting and exciting for the brands in our market.
Related: Toyota launch 'Rugged' new HiLux variants
As reported here, HAVAL and its range of premium SUVs are in for a series of updates with new tech, new platforms,  and more efficient powertrains on the horizon.
But Great Wall Motors won't miss out with an all-new ute set to land in Australia in 2020.
For the uninitiated, Great Wall (or GWM) is the parent company and the original brand, it is expected that the Great Wall name will continue to live on despite GWM launching HAVAL, then the (at this stage at least) Chinese-only brands, WEY and Ora.
Vice President of Product Planning, Sam Chen, telling uteandvanguide.com.au that the new ute will share the same underpinnings as the H9 large SUV (albeit with some tweaks).
Mr Chen also promised that the new offering would have "an SUV like interior".
He stopped short though of making any promises around a diesel engine, the H9 at this stage is only offered with a turbo-petrol engine.
While Australian testing and tuning of new HAVAL/Great Wall vehicles coming into our market looks a near certainty.
Both Mr Chen and the GWM CEO, Wang Fengying, spoke of the importance of getting the product right for their respective markets (we will keep you updated).
While the new-generation Great Wall Motors ute/pick-up could be heading for the U.S.
GWM is looking to make a move into the market and at this stage the only commitment he would make to that proposition was to say that the company was investigating opportunities in that market.
Related: Single Cab Great Wall Steed lands in Australia
We will bring you further updates as additional details come to hand and stay up to date with the latest Great Wall Motors News at uteandvanguide.com.au.