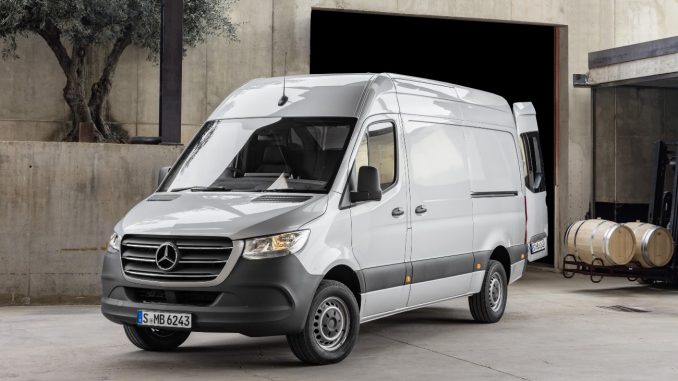 Mercedes-Benz Vans has helped lift the fortunes of the wider Daimler operation across the first quarter of 2018.
The German vehicle manufacturers have reported their first quarter sales and earnings data and it shows Daimler handed over 806,900 vehicles globally.

Related: Mercedes-Benz extends van recall action
That number represents a strong 7% increase in unit sales compared to the same period last year.

The increase helped lift revenue by 3% to $63.6 billion AUD.

Mercedes-Benz Vans increased its unit sales by 7% and achieved its best-ever first quarter with sales of 93,000 vehicles.
Some of the strongest performing markets included Turkey (+60%), Switzerland (+16%) and Russia (+13%).
While in the massive Chinese market, Mercedes-Benz Vans set a new record with an increase of 49% in the first quarter.
Mercedes-Benz Vans increased its revenue compared with the first quarter of last year by 4% to $4.95 billion Australian dollars.
Related: Mercedes-Benz X-Class wins acclaim
Stay up to date with all the latest Mercedes-Benz Vans News at uteandvanguide.com.au.