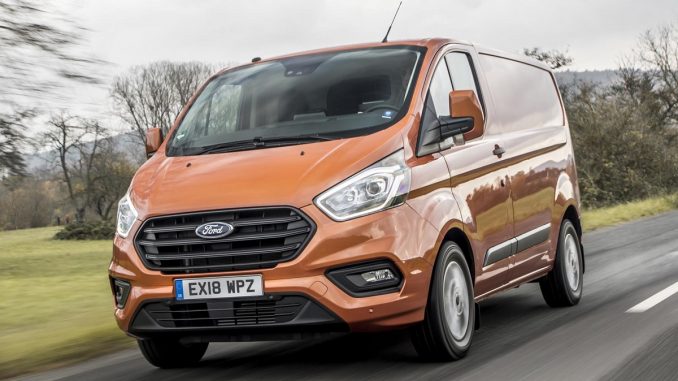 Despite consistent Aussie sales, Ford just can't seem to get the same LCV foothold here that it has in the UK.
The latest VFACTS data showed that Ford Australia had a commanding 18.0% share of the Australian Light Commercial Vehicle (LCV) market.
Related: Ford expands electric Transit van trial
However, of the 2,902 LCVs sold by Ford in our market, 2,796 of those vehicles were Ford Ranger pick-ups.
Just 106 Ford Transit Customs were delivered to Australian customers in the month, the Ford offering sitting behind rival vans from Volkswagen, Toyota, Renault, and Hyundai.
April 2018 LCV Sales – Vans (under 2.5-3.5 tonnes):
Ford Transit Custom – 106 (+65.6%)
Hyundai iLOAD – 319 (-40.6%)
LDV G10 – 92 (+4.5%)
LDV V80 – 28 (-9.7%)
Mercedes-Benz Vito – 80 (+29.0%)
Renault Trafic – 138 (+7.8%)
Toyota Hiace – 509 (+2.0%)
Volkswagen Transporter – 132 (-22.4%)
While the larger Ford Transit, which is categorized in the heavy commercial vehicle segment, found 73 Australian customers.
It's a very different story in the UK where Ford are nothing short of the nation's van kings!
April UK sales data shows 33.0% of all the 23,501 commercial vehicles sold there carried an oval blue badge.
Ford lifting their sales 16% on the same month last year in a market that grew 3.9%.
Sitting at the top of the charts with the best-selling commercial vehicles in the UK – the Transit Custom and Transit.
Related: Updated Ford Transit Custom wins acclaim
Why do you think Ford doesn't find more customers with its vans in Australia? Is it marketing? pricing? features?
Let us know your thoughts in the comments section below.
Stay up to date with the latest Ford Commercial Vehicle News at uteandvanguide.com.au.