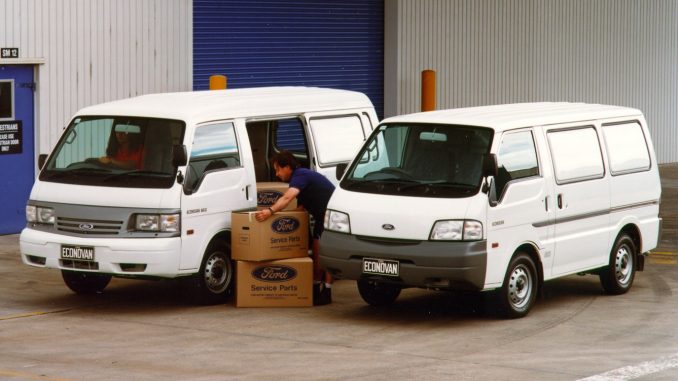 Owners of Ford light commercial vehicles (LCVs) are being urged to check whether their vehicle is involved in the giant Takata Airbag Recall.
Ford LCVs models that are being recalled for airbag replacement include Ranger (2006-11), Courier (2004-06) and Econovan (2004-05).
Related: Why doesn't Ford sell more vans in Australia?
Check to see if your Ford LCV is being recalled by following these links (have your VIN handy):
The Australian Competition and Consumer Commission (ACCC) is overseeing the recalls and advises once again of the potential dangers of the potentially fault Takata airbags/inflators.
As it gets older, a combination of high temperatures and humidity can cause the airbag inflator propellant to degrade.
If an affected vehicle is involved in a collision triggering the airbag, the metal inflator housing may explode/rupture under too much internal pressure.
What are the hazards?
In the event that a defective airbag inflator ruptures, metal fragments may propel out through the airbag cushion towards the vehicle occupants causing serious injury or fatality.
Owners of affected Ford vehicles should contact their local Ford dealership or Ford head office directly via the website to arrange for a replacement airbag inflator free of charge.
Further info is also available by calling Ford on 13 FORD (13 36 73) or at Ford dealerships.
Related: 500Nm bi-turbo engine comes to 2019 Ford Ranger
Stay up to date with the latest Ford LCV News at uteandvanguide.com.au.