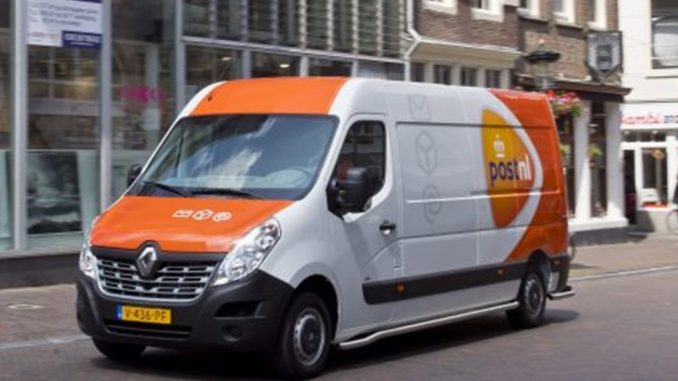 PostNL, the Netherlands Postal Service, is aiming for CO2-free inner-city deliveries by 2025 and the new Renault Master Z.E. has been recruited to help achieve that objective.
Seventeen of the fully-electric vans have just been put to work by PostNL and the operator reports that its case of so far so good for the vehicles.
Related: Renault Trafic Formula Edition back for 2018
The Renault Master Z.E. (Zero Emission) is equipped with a 33kWh lithium-ion battery that helps the van achieve a real-world range of approximately 75 miles (120 kilometres).
A full recharge is possible in six hours and the vehicle delivers 55kW/225Nm of torque.
"We are proud to be the first company to drive with the Renault Master Z.E. in Europe." – Liesbeth Kaashoek, Packages and Logistics director at PostNL
"This means our packages will be delivered emission-free in the inner cities of Utrecht and Leeuwarden, and other cities will follow soon."
Renault say electric drive city delivery vans make not only good sense for the environment, but also hep operators save money.
The Master Z.E. is expected to cost UK operators just $1125 AUD in electricity costs to run more than 32,000 kilometres.
There will be three wheelbases available and two roof heights, as well as a chassis cab version and the electric drive model will still boast a payload of up to 1100kg.
No word yet on the Renault Master Z.E. being available in Australia, though we will keep you updated as any further details come to hand.
Related: Steering column fault sparks Renault Master recall
Stay up to date with the latest Renault Light Commercial Vehicle News at uteandvanguide.com.au.