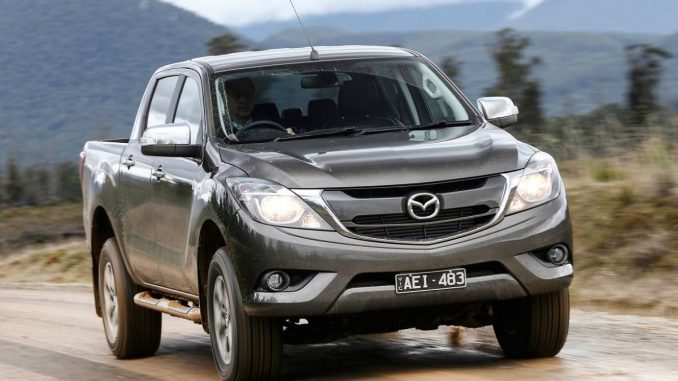 The Mazda BT-50 will also be recalled to repair a possible steering issue identified in late model variants.
As we reported yesterday, the sister vehicle(s) to the Mazda ute, the Ford Ranger and Everest are also being recalled after the possible fault was identified in the lower intermediate steering shaft.
In the case of the Mazda BT-50 just 11 vehicles in total are affected.
Related: Updated Mazda BT-50 confirmed for May arrival
Is your Mazda BT-50 caught up in the recall? Check your VIN here.
The recall notice advising the potential quality issue was identified with welding of the lower intermediate steering shaft.
What are the hazards?
If the welding of the lower intermediate steering shaft fails due to the inappropriate welding, this may cause sudden, unexpected loss of steering and may pose a hazard to the vehicle occupants and other road users.
What should owners do?
Mazda Australia will contact all affected owners.
Owners of affected vehicles will be advised to present their vehicle to their preferred Mazda Dealer for an inspection of the lower intermediate steering shaft weld and, if required, a replacement lower intermediate steering shaft will be installed at no charge.
Owners who require further information should contact Mazda Customer Support on 1800 034 411.
Related: Mazda BT-50 also recalled over dry grass concerns
Stay up to date with the latest Mazda Light Commercial Vehicle News at uteandvanguide.com.au.