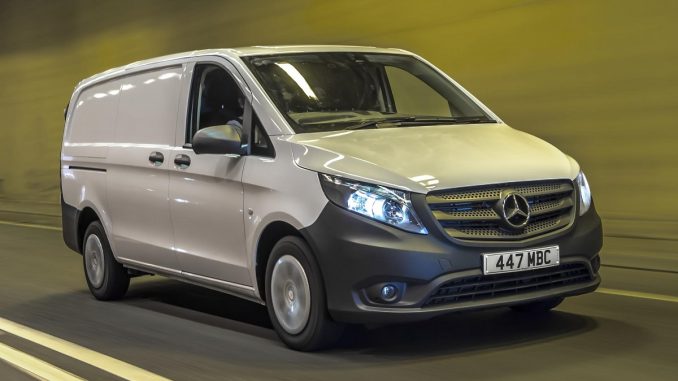 Crashes involving vans is on the way down in the UK, despite the fact the van fleet in the nation is growing swiftly.
Road safety advocates at IAM RoadSmart have crunched the numbers and determined that van drivers are among the safest on the roads.
Related: Electric-drive Renault Master vans put to work
Vans and light goods vehicles now travel 49 billion miles a year on UK roads, according to Department for Transport data.
That total is an astonishing 10 billion miles more a year than they used to.
That increase can mostly be put down to the boom in internet shopping and the popularity of 'next day delivery' options.
Despite the dramatic uptake in van use in the UK, in the last 10 years crashes involving vans have fallen from 15,593 in 2006 to 13,125 in 2016.
Fatalities reduced from 274 to 186 in the same year.
IAM RoadSmart puts the reductions partly down to increased driver training by fleets, as well as improved vehicle management procedures.
Trial by social media has also been a factor as companies can no longer risk the damage to their reputation caused by bad driving in vehicles bearing their company logo.
Additionally, over a third (37%) of LCVs (light commercial vehicles) on Britain's roads are less than five years old compared to just 5% of all of Britain's cars – meaning they are far more likely to contain the latest in crash protection and active and passive safety features.
Neil Greig, IAM RoadSmart director of policy and research welcomed the positive findings.
"It's heartening to see that van operators are more than ever taking their responsibilities to their drivers and the public seriously, and this is being reflected in a reduction in serious and fatal crashes.

"The increasing use of telematics means drivers and companies will be increasingly held accountable for crashes, so operators know it is in their interest, for both human and economic reasons, that they keep up this good work."
Here are some more van facts:
More than half (57.0%) of the vans on the road are white, with silver (11.4%) in second place and blue (9.0%) third
If you parked all the vans in the UK end-to-end, they would stretch 28 times the length of the A1 motorway (which is 660km long!)
The combined payload volume of all the vans in the UK adds up to 26.2 million cubic metres – the equivalent of 10,483 Olympic swimming pools
Related: RAM 1500 launches in Australia
Stay up to date with the latest Light Commercial Vehicle News at uteandvanguide.com.au.