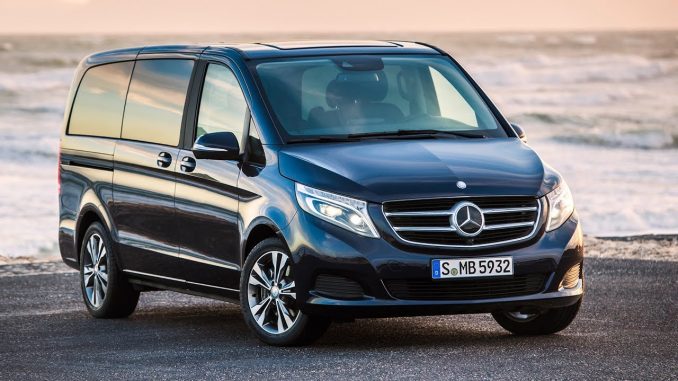 A small number of 2017 Mercedes-Benz V-Class vans are being recalled to fix a possibly dangerous fault relating to the operation of the airbags.
In total, 77 vehicles sold in Australia between the 1st of April 2017 and the 30th of June 2017 are being recalled.
The action is being overseen by the Australian Competition and Consumer Commission (ACCC).
Related: Small number of Mercedes-Benz Sprinter Vans recalled
Is your Mercedes-Benz being recalled? Check your VIN here.
The recall notice advises that the swivelling of the front seats may cause the wiring loom fasteners to detach under the seat.
What are the hazards?
This may cause the wiring loom under the seat to detach.
If the wiring loom is damaged there is a risk of unintentional inflation of the side airbag.
The red SRS light will illuminate and in the case of an accident the airbags will not inflate, increasing the risk of injury to vehicle occupants.
What should owners of affected vehicles do?
Consumers should contact their nearest Mercedes-Benz Vans dealer to arrange an inspection and repair of the vehicle.
Related: Mercedes-Benz extends van recall action
Stay up to date with the latest Mercedes-Benz Vans News at uteandvanguide.com.au.