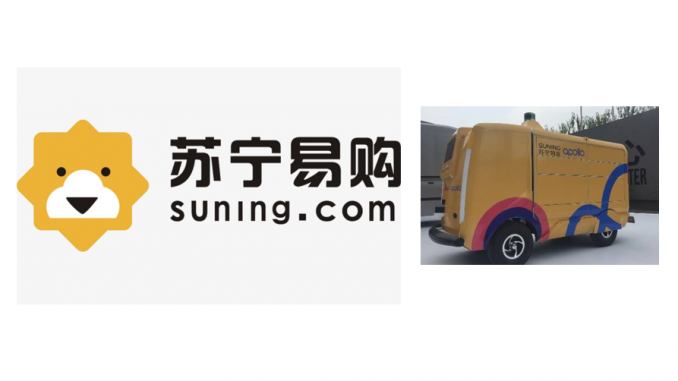 Could this be the future of parcel deliveries? An unmanned vehicle that will bring your good straight to your front door.
Suning Logistics, a subsidiary of Chinese business, Suning Holdings Group, has just taken the wraps off what it calls its 'MicroCar' unmanned cargo vehicle.
The unveiling comes just weeks after the group took the covers off an autonomous drive heavy-duty truck.
Co-developed with automotive tech/software company, Baidu Apollo, the 'MicroCar' was designed to solve the problem that Suning defines as "The Last 5 Km Shipping Problems".
Luo Tong, Vice President of Suning Logistics, tells us the vehicle would benefit communities by being able to operate 24 hours a day, providing local instant delivery.
"The integration of Suning's intelligent community built by Suning with unmanned driving technology developed by Baidu Apollo has brought us closer to the success of fully automated driving technology,"
"It will benefit the public by making life easier."
The Suning 'MicroCar' could go into production within the next 18 months.
We'll bring you further updates as additional info comes to hand.
Stay up to date with the latest Light Commercial Vehicle News at uteandvanguide.com.au.