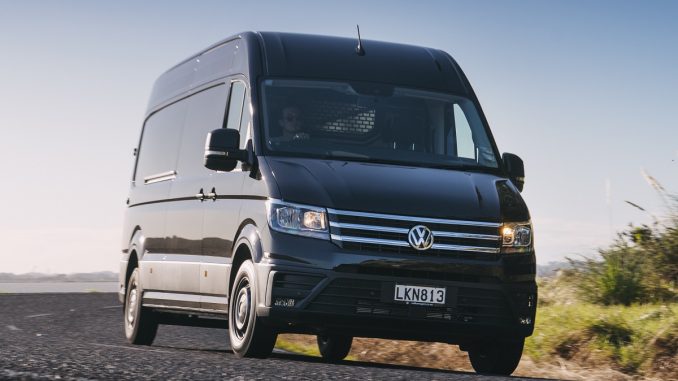 Demand for the all-new Volkswagen Crafter has helped Volkswagen Commercial Vehicles achieve another strong sales result in June.
While overall global sales for the giant Volkswagen concern across the first half of the year are also trending north.
Volkswagen Commercial Vehicles has delivered 258,850 vehicles to customers worldwide from January to June, the total a solid 3.6% up on the same period last year.
Some of the best performing markets for the division in the first half of 2018 included:
Germany – 68,400 (+8.0%)
Spain – 8,500 (+11.6%)
Great Britain – 24,500 (+3.4%)
While sales of Volkswagen Commercial Vehicles in Eastern Europe, collectively, achieved a 6.7% increase.
In our region, the Asia-Pacific, 13,300 total sales accounted for a better than group average of 6.0% growth.
Some of the markets didn't perform as well included the Middle East (down 20.5%) and Mexico (down 34.4%).
In June though Crafter was the star for VW.
The big van and cab chassis found 21,500 customers – a 24.5% jump on the same month last year.
Also finishing ahead on the global stage in June 2018 was the Amarok (+8.9%) and T model range (+1.5%).
Caddy sales in June slipped 1.5%.
In Australia in June, Volkswagen Commercial Vehicle Sales totalled 1,885 vehicles.
The Volkswagen Amarok 4X4 was the big-seller (1,242), followed by Transporter (290), Caddy Van (241), Crafter (59) and Amarok 4×2 (8).
Heinz-Jürgen Löw is the Sales and Marketing chief at Volkswagen, he says the first half result was pleasing.
"We are pleased that in the first half of the year we have been able to achieve a volume of deliveries up on the already high level of last year.
"We are especially grateful to our customers for the faith they have shown in us during difficult times."
We'll be at the launch of the new-generation Volkswagen Crafter in New Zealand this week (as seen above) and will bring you all the details as they come to hand.
Stay up to date with the latest Volkswagen Commercial Vehicle News at uteandvanguide.com.au.