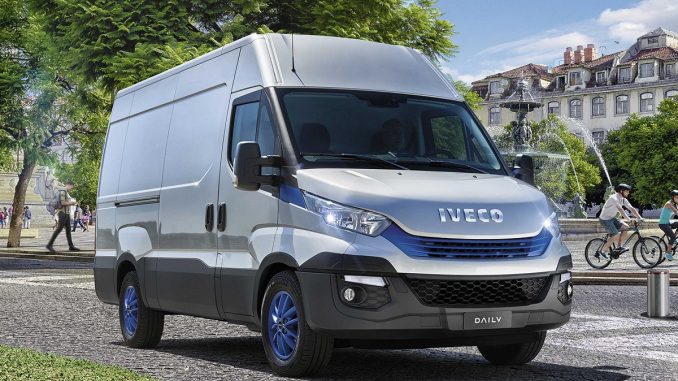 The International Motor Show Germany (IAA) is coming up and Iveco will use the event to show the potential of non-diesel powertrains.
The Italian truck, bus and light commercial vehicle giants will instead 18 show vehicles powered by electricity, CNG (compressed natural gas) and LNG (liquefied natural gas).
This might seem like a somewhat forward-thinking strategy from a business built on diesel power, yet remarkably all the vehicles on show in Germany are already on the market.
Well, that is in other markets and not Australia.
Iveco is already one of the world's leading electric bus manufacturers and CNG and LNG-powered trucks are a common sight on European roads.
While there's a CNG-powered version of the Iveco Daily (known as the Daily Blue Power) already on the market in Europe.
Iveco Brand President, Pierre Lahutte, telling us there are viable alternatives to the traditional diesel engine available right now.
"The pressure on diesel is mounting: public opinion has turned against it.
"At IAA, in collaboration with Shell, Iveco will demonstrate that its Electric, CNG and LNG are viable alternatives to diesel vehicles.
"And not a single diesel engine in sight!"
When will we see this tech in local Iveco products?
Darren Swenson is the Iveco Australia Marketing Manager, he tells us interest in making the switch is starting to increase locally.
"Our market is following a global trend that is seeing growing awareness about diesel fuel alternatives for commercial vehicle applications,"
"As a native fuel, LNG and CNG makes a lot of sense in Australia.
"Iveco is a market leader in natural gas so will be in an excellent position to introduce a breadth of models when the time is right in the local market.
"The company has also recently made strong gains in electric vehicle technology and is well-placed on this front as well.
"Events such as IAA present an excellent opportunity for our brand to showcase its technologies."
The IAA will be held in Hanover from September 20 to 27.
Stay up to date with the latest Iveco LCV News at uteandvanguide.com.au.