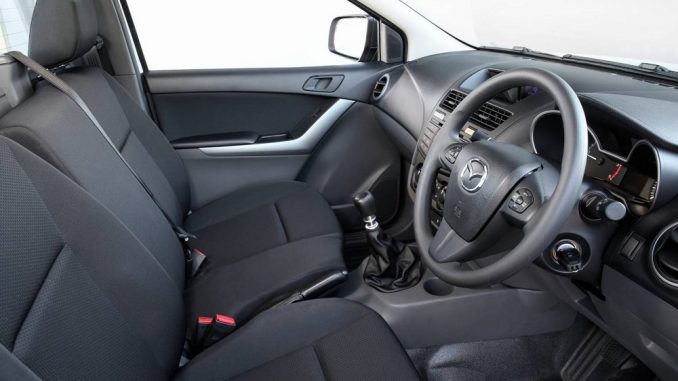 Are there any single-cab utes that have three seats available?
That is a great question that we got in from Rod this week. He goes on…
"I'm a builder and I remember back in the day that all the single-cab utes had three front seats.

"Now, with an offsider and an apprentice, is it true that I can't get a single-cab ute with seating for three? I don't want a king-cab or dual-cab as I need the load space of a single-cab trayback."
Thanks Rod, I'm glad you turned to uteandvanguide.com.au for some assistance with this.
You're right, just about every single-cab ute back in the 1980's, 90's and 00's had three seats up front and this was ideal for applications such as yours.
But earlier this decade manufacturers like Toyota decided to scrap the 'bench seat', it's probably cheaper to have just the one seating/console configuration across the ute/pick-up range.
Of course, Ford had a column shift Falcon ute that provided the three seat capacity until that offering went to heaven a couple of years ago.
In place of three-seat single-cab utes most of the manufacturers have instead introduced those space-cab or king-cab options, but unless your apprentice is 10 years old they just might not fit on the little fold-down seats.
And, as you say, you also lose some load capacity (though many tradies like the space behind the seats for tool storage etc.).
So, where to turn? Well, there is the option of graduating up to a light-duty truck – think Hino 300 Series or Isuzu N-Series.
Or, you could choose the one single-cab ute that still has three-seats available – the Mazda BT-50.
According to our research the Mazda BT-50 XT is the last of a dying breed.
The three-seats (as seen above) are only available in the 4×2 and 4×4 base-model Mazda with a manual transmission.
Have we missed any other options for Rod? Let us know in the Comments section below.
Got a question for us about Light Commercial Vehicles? Send it in via our Contact page.