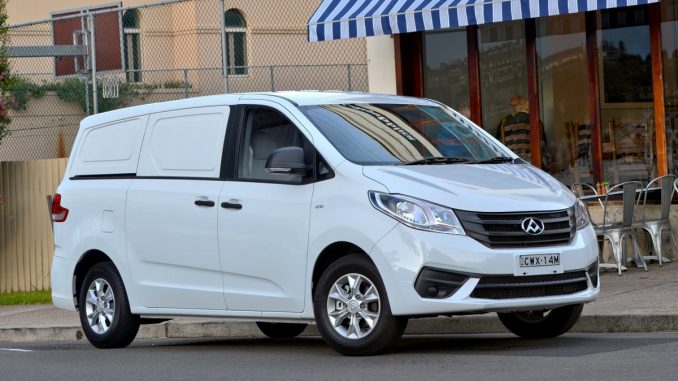 Who said Aussie ute and van buyers wouldn't give Chinese-built vehicles a go?
LDV is continuing to prove that any bias against the Chinese product is slipping away with sales of the brand's utes and vans continuing to boom in the Australian market.
In July, VFACTS data shows LDV delivered 511 vehicles to Australian customers, a number 155.6% up on the same month last year.
To put that total into perspective, rivals Great Wall could manage only 55 sales, while LDV beat home established brands like Jaguar, MINI and Peugeot.
That's a pretty good effort from a brand that has been making strong inroads in the local market in recent times.
Leading way was the recently introduced T60 Ute (reviewed here) with 270 sales, all of which were for the 4×4 variant.
July 2018 LDV Sales (Australia):
LDV D90 – 17
LDV G10 – 115 (-1.7%)
LDV G10 Wagon – 66
LDV T60 4X4 – 270
LDV V80 – 43 (+87.0%)
LDV telling us they believe it's the T60's advanced design, value for money equipment levels and keen pricing proposition that are driving its sales.
2018 LDV Drive-away Pricing (for ABN holders):
LDV T60 ute from $28,990
LDV G10 van from $25,990
LDV G10 people mover from $29,990
LDV V80 van from $30,990
Would you give an LDV a go? Let us know your thoughts on the brand in the comments section below.
Stay up to date with the latest LDV News at uteandvanguide.com.au.