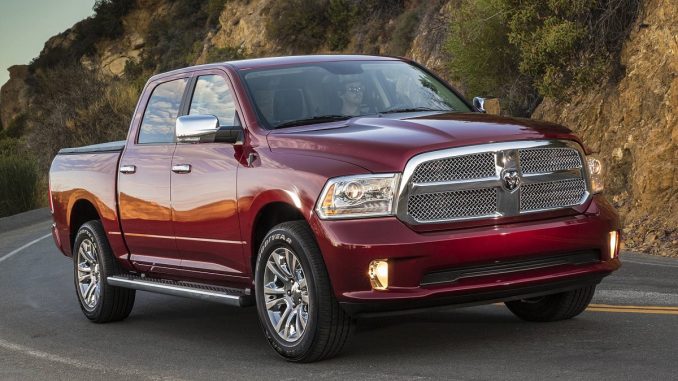 The appetite for U.S.-sourced full-size pick-up trucks continues to grow and another model is set to hit the Aussie market in the middle of year.
RAM today confirmed the RAM 1500 would be available locally and will be aimed at ute buyers who want a little more than the standard Japanese and Thai-sourced one-tonne brigade deliver.
Related: LDV delighted with early 2018 sales
Joining the existing RAM 2500 and 3500, the 1500 is powered by a 5.7 litre Hemi V8 engine and will boast a tub length of up to nearly two meters long.
Alex Stewart, Chief Operating Officer of RAM Trucks Australia, says the RAM 1500 is a great addition to the local range.
"The RAM 2500, 3500 and, from the middle of this year, the 2018 RAM 1500, are remanufactured in Australia, by Australians to meet Australian market demands,"
"We are not just providing vehicles designed to tow big loads across our big country – up to 6.9 tonnes in fact – but we're also employing top engineers, designers and automotive technicians, as well as local component companies to work with us.
"This is something of which we are extremely proud, almost as proud as we are of the expanded range of RAM Trucks that we'll be selling across Australia and New Zealand!"
Backed by a three year/100,000km warranty, we will bring you full details, including pricing and specifications, when confirmed by RAM.
Related: LSX returns in 2018 Holden Colorado range
Stay up to date with all the latest RAM Trucks News at uteandvanguide.com.au.