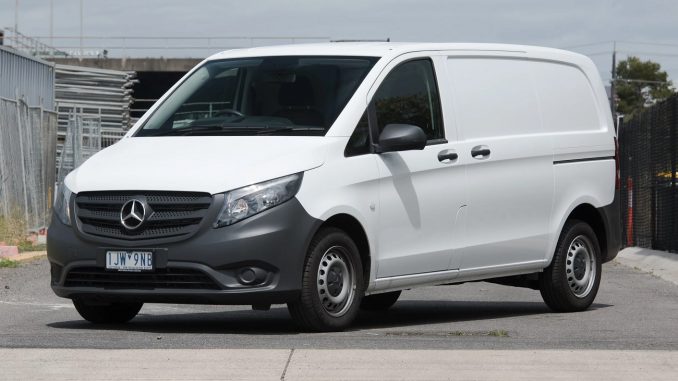 Mercedes-Benz is writing to additional owners of Mercedes-Benz V-Class and Vito vans about recall action required for their vehicles.
The recall is being overseen by the Australian Competition and Consumer Commission (ACCC) and now involves vans sold between the 1st of May 2015 and the 30th of September 2017.
Related: Mercedes-Benz X-Class wins acclaim
Is your Mercedes-Benz Van affected? Check your VIN here.
The recall notice advises that in the affected the driver airbag could be triggered without obvious cause.
This is due to electrostatic discharge if the steering column is not sufficiently grounded and the steering column switch module is already damaged or faulty.
An airbag warning message will alert the driver via the instrument cluster display as well as a red airbag indicator lamp that the steering column module is damaged or faulty.
What are the hazards?
Triggering of the driver airbag without obvious cause could both increase the risk of injury to the driver as well as the risk of a possible accident.
What should owners do?
Affected consumers will be notified by mail and are asked to contact their nearest authorised Mercedes-Benz Van Retailer to arrange an inspection and rectification free of charge.
Related: Mercedes-Benz Sprinter is UK Van of the Year
Stay up to date with the latest Mercedes-Benz van and ute news at uteandvanguide.com.au.