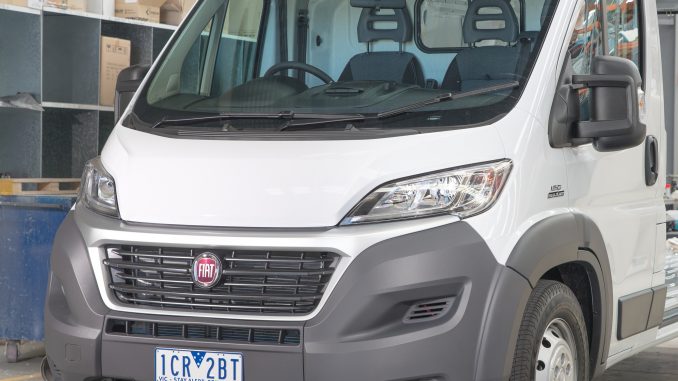 Fiat Ducato Overview
In the world of Delivery Vans, the Fiat Ducato has earned itself an enviable reputation. I had the opportunity to test the 2017 Fiat Professional Ducato 295 2.3L LWB Mid Roof Van Series 6 for a week.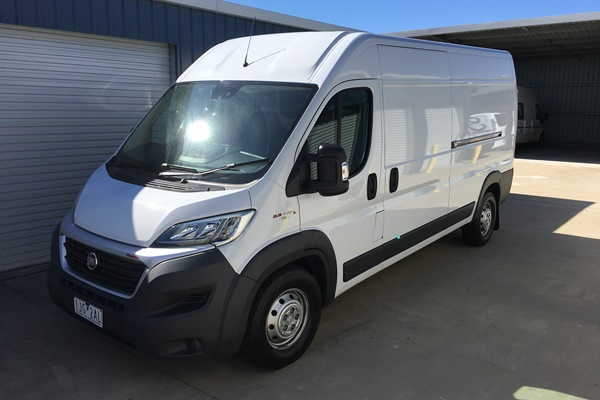 Fiat Ducato Exterior
The first thing you notice as you approach, is that it is big. Yet maintains style with svelte lines and a sleek grill area. The overall proportions continue the svelte style.
The all-new front end features new Daytime Running Lights with optional LEDs and a bold new grille design, as well as a new three-part front bumper which helps to reduce repair costs.
Fiat Ducato Interior
Jump inside and there is room for three in relative comfort, a byproduct of its width. The driver's seat is a single and can be slid forward, the others are together. The middle seat can convert into a table top if necessary by folding flat.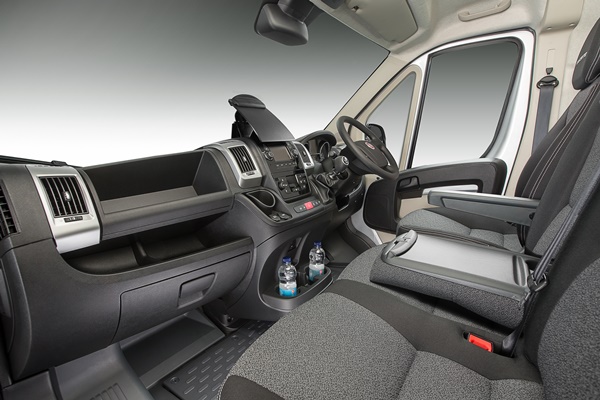 Entry is easy, however there is no grab handle, so you tend to grab onto the steering wheel to assist you in getting in.
A key point here is that the handbrake is to the right of the driver's seat and sits fairly high. If you decide to slide out of the seat rather than stepping down, then a surprise awaits in a most inconvenient spot that will bring tears to the eyes.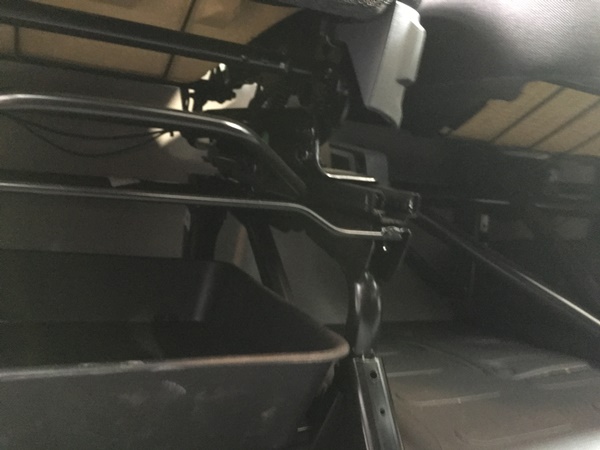 There is adequate head room, but taller drivers can hit their head while getting in and out on the spacious overhead storage. Taller drivers also may feel a little cramped for leg room.
There are a couple of cup holders in front of the middle seat at foot level. Other storage in the doors and glove box and even under the seats is surprisingly capacious. There is also a handy clipboard above the central stack.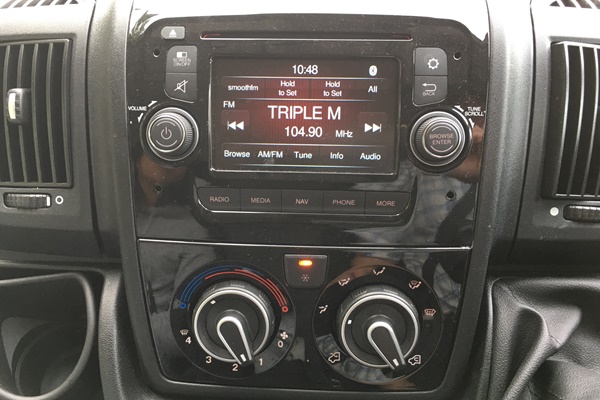 The new Ducato also offers Bluetooth and MP3 playback and a five-inch colour touchscreen with optional reversing camera. The graphics are a little hazy but the breadth of the vision reversing is sufficient.
One thing about the satellite navigation is that I travelled from Castle Hill to Dulwich Hill while the sat nav struggled to find where we were for directions.
The other thing is that the touch screen is small to read, difficult to use and a little insensitive to touch. You had to push really hard and a couple times for it to register.
With so many great systems on the market, while the addition is appreciated, the actual system could be better.
Forward visibility is excellent however the 'A' pillars are big enough to hide a car in roundabouts. Rear visibility through the cabin isn't great but the dual electric external rear mirrors are excellent as well.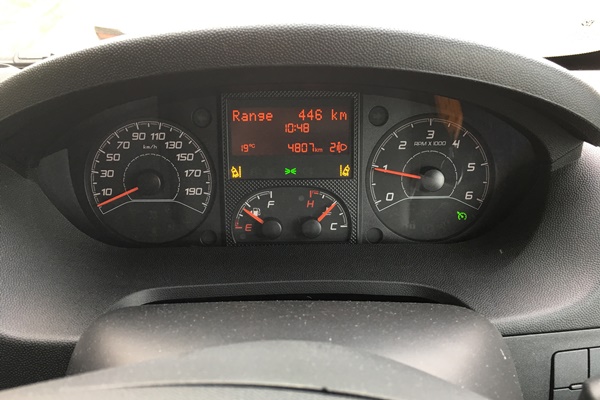 Once you get used to the size the Ducato, driving it is easy. There is a direct response feel through the thick steering wheel and the instruments are clear and easy to read.
Fiat Ducato Engine and Drivetrain
The 2.3 litre turbodiesel engine generates 130kW@3500rpm and 400Nm@1400rpm. This transfers to the front wheels through a 6 speed manual transmission.
Having the gearstick for the exceptionally smooth transmission on the central dash, not only allows flexibility in cabin accommodation, it also is really comfortable and easy to use.
The transmission and clutch combination wouldn't be out of place in a passenger car or SUV and in fact is smoother than some cars I have tested.
The torque coming in at the low 1400rpm means that there is plenty of pulling power right through to well beyond the speed limit. We averaged about 9.3l/100k over the week we had it and this obviously included a fair amount of city driving as well as the freeway trips.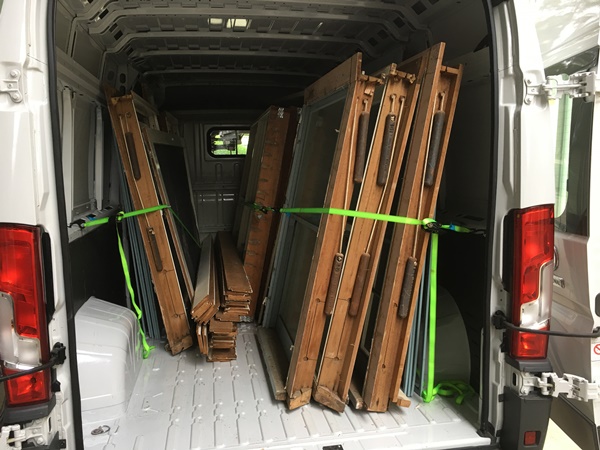 I took a full load from Sydney to Nelson Bay and the Ducato simply sat on cruise control the whole way on the freeway, without fuss or complaint. One thing to note the first few times the lane departure warning goes off it scares the daylights out of you wondering what the hell it is.
I actually came to enjoy driving the Ducato as it was really so easy to drive and I was more than happy to drive it around town.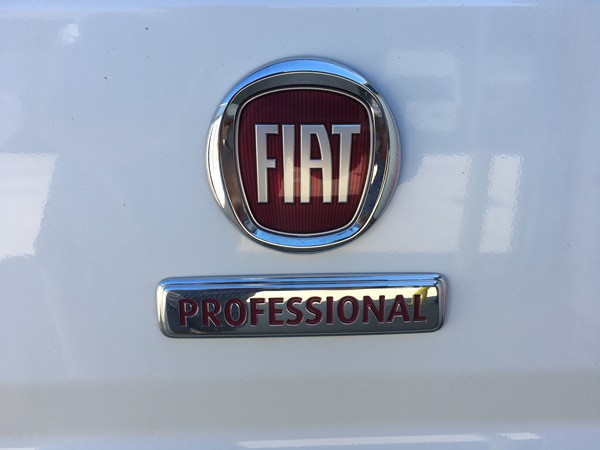 Fiat Ducato Dimensions
overall length of 5998mm,
wheelbase of 4035mm,
width of 2050mm,
Height of 2522mm,
Loading Bay length of 3705mm,
Loading bay height of 1932mm
Loading bay width of 1870mm and wheel arches of 1422mm
Load volume is 13cubic mtrs
Turning circle is 14.4m,
Tare weight 2105kg, GVM of 4250kg,
Payload 2145kg
Service intervals of 48,000kms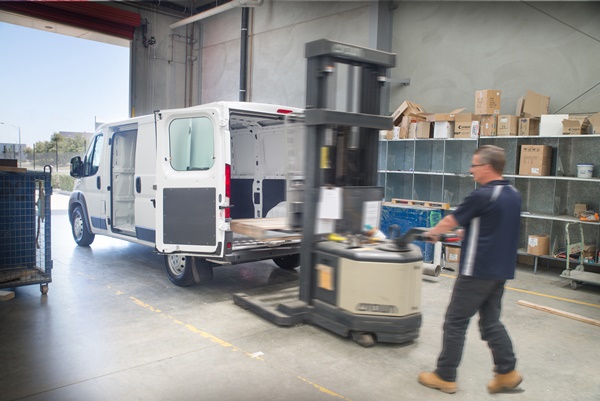 The Ducato is available with gross vehicle weight configurations of between 3510kg and 4005kg and is available with three different wheelbases, four different lengths, two heights and maximum payloads that range from 1560kg to 2110kg – ensuring there's a new Ducato to fulfil every need.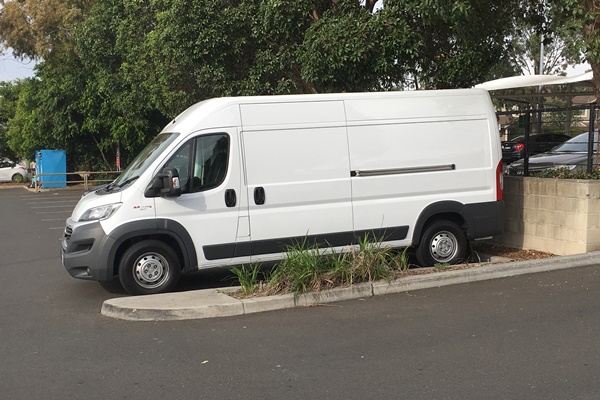 The Ducato is available with a six-speed manual transmission or six-speed Comfort-Matic transmission (standard on 'Long' and 'Extra Long' wheelbase versions). I actually prefer the manual transmission.
The loading height is at a convenient height and the van is tall enough for my 190cm frame to stand at full height. There are tie down point everywhere.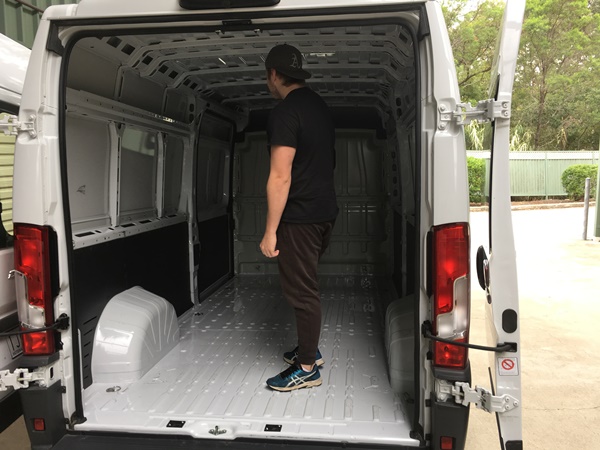 The 3.7m load length is incredibly handy. The rear doors will open 270 degrees which again shows attention to detail.
Fiat Ducato Safety
The new Fiat Ducato is packed with safety features such as:
Electronic Stability Control (ESC),
Rollover Mitigation System to increase comfort and protect the load from unexpected motion,
Load and Centre of Gravity Detection (LAC),
Hill Holder,
Anti-Slip (ASR) and
Electronic Braking Assistance (EBA) systems.
Traction+ (optional)
Hill Descent Control (optional)
Lane Departure Warning system with high-beam recognition (optional)

Good Bits:
Engine, transmission combination
Ease of driving
Cabin space
Lane departure warning alert
Not so Good Bits:
Leg room for taller drivers specifically
Sat Nav screen and useability
"A" pillar visibility
Remembering it isn't a car and it is big for suburban streets
Fiat Ducato Conclusion
Some LCV's you drive are just a van. The Fiat Ducato is much more. Yes it is a spacious van, but it behaves in an almost car like manner and is easier to drive than some cars I have tested lately.
Definitely recommended to be on your shopping list.
The Fiat Ducato is priced from $38,990 with the vehicle on test from $46,990 MLP
NUTS and BOLTS – 2017 Ducato 295 2.3L LWB Mid Roof Van
Engine: 2.3L turbo diesel producing 130kW/400Nm
Transmission: Six-speed Manual
Warranty: 3 Years/200,000km
Safety: TBA
Origin: Europe
Price: from $46,990 MLP