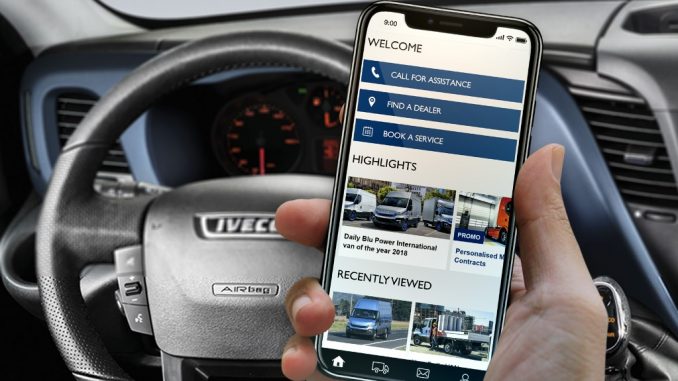 Iveco has announced its MyIVECO app has been updated and now brings even more info to Iveco Daily owners and drivers.
The app now brings a number of new features into play, including a red call button for 24/7 immediate assistance.
Related: Iveco wins big van rental order
Covering all the different vehicles in the Iveco range, including Daily van and cab-chassis, the app now also brings functions including:
Extensive product information such as pricing and specs
Iveco news and promotions
Connected services such as Find a Dealer and Book a Service
While the update also brings an attractive new look and easier to use design.
"MyIVECO is the ideal tool for IVECO vehicle owners and drivers." – Federico Bullo, Vice President Iveco APAC
"Not only can they remain up-to-date on our latest news and promotions, they can also interact to find the dealer they need or manage their vehicle's maintenance.
"Very importantly, it is a dynamic tool developed to evolve the changing requirements of our customers, and we will add new services over time."
The MyIVECO app is available now in the app store.
Related: Transport workers found most likely to get injured at work
Stay up to date with the latest Iveco News at uteandvanguide.com.au.