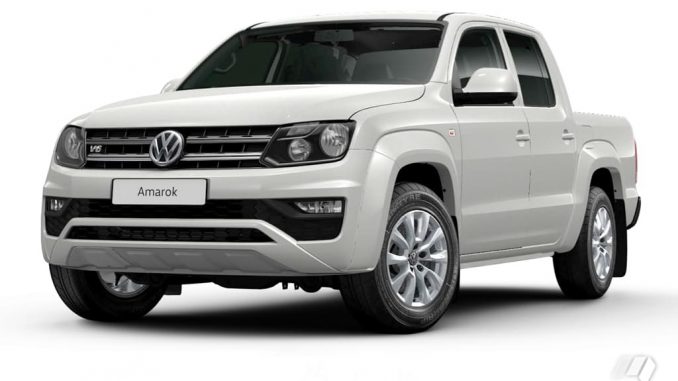 The Volkswagen Amarok V6 is proving a huge success among Aussie ute buyers, but some are saying the model is just a bit too plush for some applications.
Enter the new V6-powered Volkswagen Amarok Core.
Confirmed for an Australian arrival by Volkswagen Commercial Vehicles Marketing Manager Nick Reid at the local launch of the new-gen Volkswagen Crafter, the Core edition V6 Amarok lands in Australia in October.
What will it cost? Nick told us to expect a starting price around $50,000.
Coming standard with the 165kW (180kW on over-boost)/550Nm 3.0 litre V6 turbo-diesel engine, the Core will be available with a choice of manual or auto transmissions.
On the inside there'll be vinyl floors and hard-wearing seat fabrics – just like the 4-cylinder Core.
But there's still going to be a good line-up of standard gear including:
Four-wheel disc brakes
Touchscreen infotainment with Apple CarPlay/Android Auto
Reverse camera
17″ alloy wheels
We will bring you finalised local pricing and specification details on the new Core variant when confirmed by Volkswagen Australia.
Meantime, those want a little more go from their top-spec Amarok V6 will soon enjoy even more power and torque.
Volkswagen confirming the new 190kW (200kW on over-boost)/580Nm range-topping model will land in Australian dealerships in September.
No word yet on how much extra the additional power and torque will set back Aussie buyers, we'll let you know as further details come to hand.
Interestingly, Volkswagen confirmed V6 Amarok sales now account for about 80% of total local Amarok sales.
Stay up to date with all the latest Volkswagen Commercial Vehicle News at uteandvanguide.com.au.