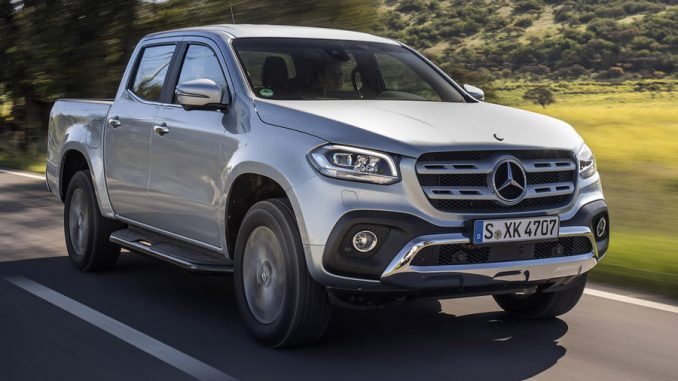 Owners of some Mercedes-Benz X-Class utes are being asked to bring their vehicle back to a dealership to fix a software issue.
The recall affects just 57 Mercedes-Benz X-Class vehicles sold in Australia between the 1st of May 2018 and the 30th of June 2018 and is being overseen by the Australian Competition and Consumer Commission (ACCC).
Is your X-Class involved in the recall? Check your VIN here.
The recall notice advises that there is a software error in the tyre pressure monitoring system (code RY2) fitted to the affected X-Class vehicles.
If the tyre pressure falls below the minimum level, the warning message may not be shown in the instrument cluster.
What are the hazards?
Driving with tyre pressure falling below the minimum level causes uneven tyre wear and changes the steering and braking behaviour of the vehicle, increasing the risk of an accident.
What should affected owners do?
Those owners affected by the recall are being asked to contact their nearest Mercedes-Benz Vans dealer to arrange an inspection and repair of the vehicle.
Find your nearest Mercedes-Benz dealer here.
Stay up to date with the latest Mercedes-Benz Van and Ute News at uteandvanguide.com.au.