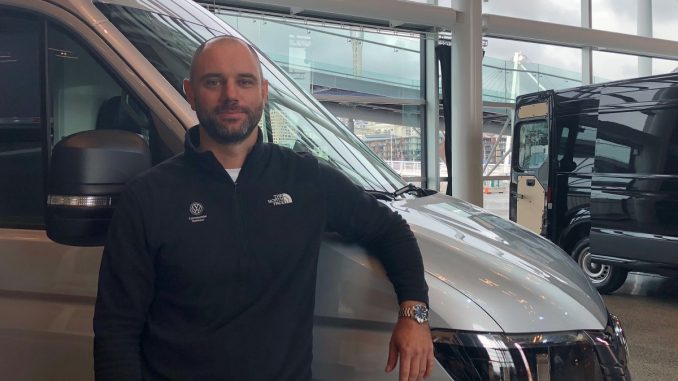 Volkswagen Australia dealerships have welcomed the all-new Volkswagen Crafter.
Boasting an additional 500kg maximum payload (now up to 5.5 tonnes) over the superseded model, Volkswagen believes the new Crafter will put some pressure on the Australian light-duty truck market.
Available in both cab chassis (reviewed here) and double cab chassis, as well as van (reviewed here), the Crafter also welcomes an automatic transmission for the first time.
The eight-speed auto sits along side the six-speed manual, while front-wheel drive (with 100mm lower floor), all-wheel drive and rear-wheel drive drive-trains all feature.
In total there are 59 different variants of the new-gen Volkswagen Crafter are being offered in Australia.
Safety is boosted by the standard fitment on Autonomous Emergency Braking and side curtain airbags.
The launch of the new Crafter comes at a good time for Volkswagen Commercial Vehicles, global and local sales are on the up and local LCV and light-duty truck sales numbers are also booming.
We caught up with Volkswagen Commercial Vehicle Marketing Manager, Nick Reid, at the launch to talk about all that's happening with the division in 2018…
Stay up to date with all the latest Volkswagen LCV News at uteandvanguide.com.au.