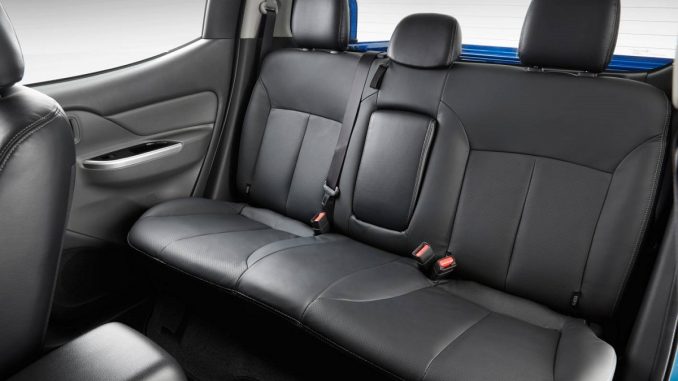 Considering a dual-cab ute? Which one has best rear legroom?
That's a good question that came in this morning via John, and in relation to our sister publications post on the Best Dual-Cab Utes for Families.
"Which dual-cab do you think has the best rear-legroom for passengers with the drives seat all the way back? (I'm tall)" – John
We thought though that answering it here at Ute and Van Guide might be a better bet.
The answer is pretty simple – stump up the cash and go for a big U.S.-sourced offering like a RAM or Ford F-350.
These full-size pick-up trucks are a size above the 'standard' dual-cabs we see on Aussie roads and this can really be felt on the inside, particularly in regards to rear seat legroom.
If that isn't really an option (and given the price of the U.S. trucks there's a good chance that's the case!), then we reckon there a few models that are more generous in the rear than some of the others.
Which dual-cab ute has the best rear seat legroom?
We reckon the Mitsubishi Triton takes the cake.
As reviewed here by Rob Fraser, the Triton punches above its weight in the rear seat space battle.
Another offering that really surprised us in this important aspect is the LDV T60 (as seen below).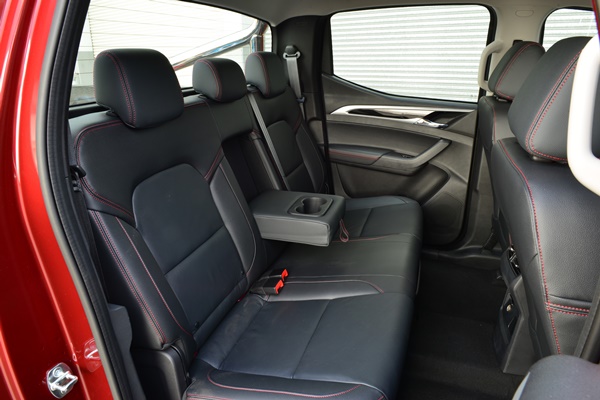 Others that also offer good legroom for those in the back include the twins – the Ford Ranger and Mazda BT-50.
While there would be very little between the Nissan Navara, Isuzu D-Max/Holden Colorado and Toyota HiLux.
How about the Volkswagen Amarok? We reckon the VW, as a good a vehicle as it is, is a bit shorter in this regard than some of the others.
And here's the start to our guide on the best rear seat legroom:
From my preferred seating position, measuring between back of drivers seat and leading edge of the back seat directly behind…
2018 Mazda BT-50 = 210mm
2018 Holden Colorado = 210mm
2018 Toyota HiLux = 200mm
2018 Volkswagen Amarok = 130mm
We will have further measurements for you as we cycle through the different dual-cab utes available on the market.
What do you guys think? Are we right in saying the Triton and LDV punch above their weight in this regard? Let us know your thoughts in the comments section below.