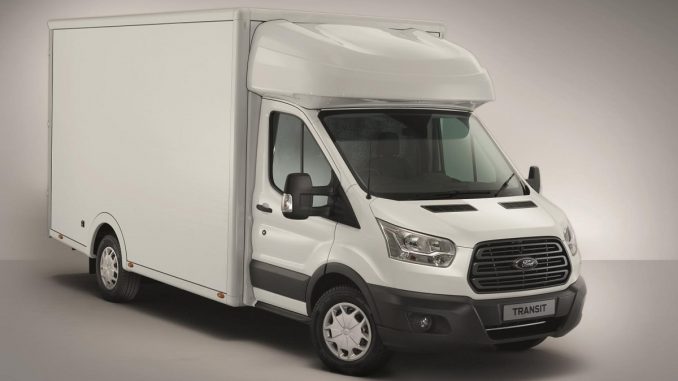 No word yet on this being available in Australia, however Ford Transit cab chassis purchasers in Europe and the UK can now choose a new 'skeletal' version.
Known officially as the Ford Transit skeletal chassis cab, the derivative provides a platform 100mm lower than the standard front-wheel drive Transit.
Ford say this lower height makes it ideal for a wide variety of body conversions.
Featuring an open-backed cab design (as seen below), this supports an easy walk-through from the cab to the load space of the converted body.
The lower height providing easier access to the load floor, with a lower step height also removing the need for a separate tail lift for many applications, according to Ford.
There's also a very handy 200kg weight reduction compared to a standard Transit cab chassis.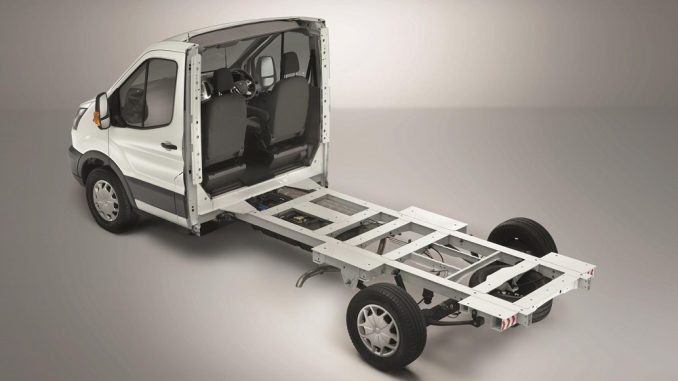 Hans Schep, general manager of Commercial Vehicles at Ford of Europe telling uteandvanguide.com.au that the new variant brings even more flexibility to the Transit line-up.
"Ford's Transit is already legendary for its huge range of body styles, drivelines and size variants, and this new model takes our offering a significant step further,"
"The new Transit skeletal chassis opens up exciting new opportunities for grocery delivery vehicles and other low-floor body conversions where ease of access is paramount."
The skeletal cab chassis model is being offered to European/UK buyers with a choice of three different wheelbase lengths, all feature a GVM of 3.5 tonnes.
We'll keep you updated regarding Australian availability of the new Transit variant as further info comes to hand.
***Update – Ford Australia say at this stage there are no plans to bring this offering to Australia.
Stay up to date with the latest Ford LCV News at uteandvanguide.com.au.