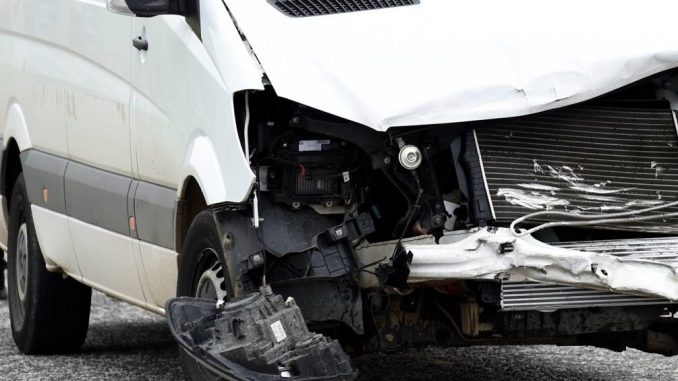 Every year we see more vans on the road as the trend towards online purchases continues to gain momentum.
All these packages that people are ordering must be delivered to homes, what's called 'last mile delivery'.
But the people who are jumping behind the wheel of a van everyday should remember that they are driving a vehicle that has a unique shape and unique design attributes.
Firstly, you're sitting up a lot closer to the front of the vehicle.
Thankfully, in recent years the basic design of most vans has changed.
In most cases today the engine is now forward of the driver cab and that makes for not only a safer vehicle, but also better comfort, ease of entry and driving dynamics.
Thus, vans like the Iveco Daily, Hyundai iLoad, Volkswagen Transporter/Crafter and Renault Master have big advantages over the big-selling Toyota HiAce.
It's not just having the engine/transmission up in what is a heftier crumple zone than that found in a 'cab over' type van.
These bonneted offerings also regularly have a hefty bulkhead between you and the cargo – a safety feature not often considered.
Another plus on the safety front in recent times has been the addition of active and passive safety features.
Naturally, front airbags are now mandated and are fitted to all vans available on the Aussie market.
Side airbags are now common in most vans too.
While ABS (anti-locking brakes) was another great mandated safety feature to come to vans over the past decade or so.
Anyone who experienced driving an empty van in the old pre-ABS days would tell you that on a wet road it was quite a hair-raising experience.
Another fantastic addition along the same lines was Traction Control.
Sadly though, overall, vans are still well behind passenger cars when it comes to safety features, especially aids such as Autonomous Emergency Braking (AEB).
Volkswagen though is leading the way on this front with the standard fitment of AEB on Caddy, Transporter and Crafter.
Despite the safety tech vans can still be a handful on the roads.
Loaded or unloaded there are issues that you need to keep in mind, these include the dangers of crosswinds, the changed driving dynamics of a van fully loaded and the higher centre of gravity.
And rear visibility, especially in vans that don't have windows or a reverse camera, can be dreadful.
AXA Business Insurance did a crash data study back in 2014 that looked at van crashes, particularly where they happened and what the factors were that caused them.
Here's a few findings that you might want to keep in mind when piloting a van:
Van drivers aged 25 to 54 are up to 24% more likely to be involved in a crash.
Van drivers most frequently crash on motorways and dual carriageways.
When van drivers have accidents, they are often more than eight kilometres from home.
Vans were crash-involved in big cities at a rate 22% higher than other vehicles.
Van drivers were less likely to be reported as contributing to a crash by speeding, or drink and drug impairment.
In short, van drivers need to take a lot of extra care on the roads.
Got any thoughts on van safety? Any tips? Leave us your Comments below.