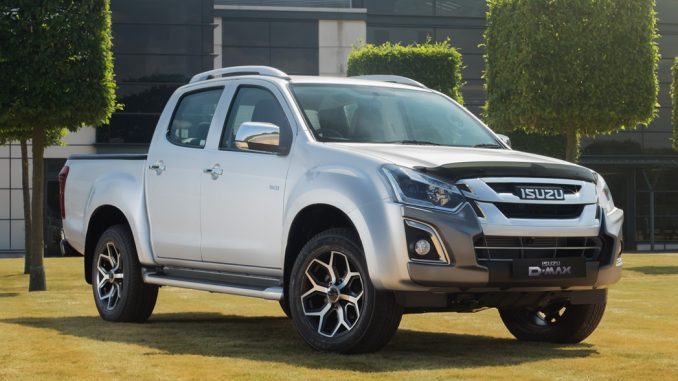 There's a new special edition ute coming online in the UK with Isuzu Ute unveiling the D-MAX Utah Luxe.
The big-selling ute/pick-up and SUV brand has a range of different variants of the D-MAX in the UK with the operation there not following the SX, EX, LS-U, LS-M and LS-T grades that we get here.
In the UK there's the base-model 'Utility', then buyers have the option of upgrading to the Eiger, Yukon, Utah and blade variants.
Then there's the seriously beefed-up Arctic Trucks AT35.
But it's the Isuzu D-MAX Utah that this new special edition model will be based on.
Limited to a total of just 75 vehicles, UK buyers will be able to choose an auto or manual transmission in their D-MAX Utah Luxe ute.
The offering, seen above and below, boasts:
18" Diamond Cut Alloy Wheels
Front Bumper Guard
Bonnet Protector
Pro-lift tailgate assist
Carpet mats
Interestingly, all the standard paint colours are being offered in the limited edition offering.
However, Isuzu UK has recommended buyers look at three particular colours that they believe look best with the extra gear;  Splash White, Titanium Silver (seen in the photos) and Cosmic Black Mica.
That Pro-Lift Tailgate Assist feature is an interesting addition.
Available in the UK as an optional extra, but not offered locally, Isuzu UK say the lift kit makes the tailgate feel 95% lighter enabling you to lift it with just one finger.
"This product will make life easier for opening the rear tailgate when you have your hands full. It will stop the tailgate from slamming down."
We'll keep you updated regarding special edition versions of the Isuzu D-MAX as info comes to hand.
And, as always, we'll keep an eye out for the latest Isuzu News for you here at uteandvanguide.com.au.