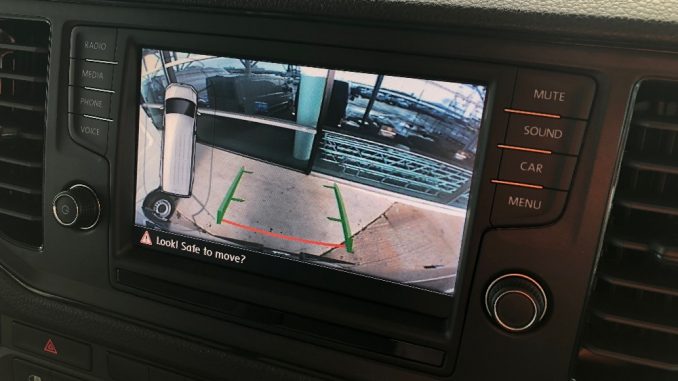 A day in the life of a van normally includes a lot of stopping and parking, slow speed manoeuvres that all too frequently end with scrapes and dents.
But often these slow speed manoeuvres end up being the setting for more serious incidents, including the injuring and death of pedestrians and cyclists.
Volkswagen has been studying crash data in the UK and say one in ten serious van accidents occurs when the vehicle is either parking or reversing.
That's probably not a real surprise given how poor the rear visibility can be from the driver's seat of a van.
The Department for Transport data shows there were 1,350 parking and reversing van accidents involving LCVs in 2016 that resulted in deaths or serious and slight injuries to drivers, passengers, pedestrians or cyclists.
Far more parking and reversing incidents also occur which do not have a direct 'human' impact – but which will inevitably affect fleet and business operations.
The findings come after Volkswagen recently revealed just how effective AEB can be in cutting LCV crash rates.
Sarah Cox, Head of Marketing for Volkswagen Commercial Vehicles, says these are the exact reasons why Volkswagen fit parking cameras and sensors to their vehicles.
"The figures show how problematic parking and reversing can be for commercial vehicle drivers, especially for those who spend a lot of time negotiating tight spaces.
"Our parking safety technology is offered across the range to allow fleet managers and owners to select the van with the best features to suit their individual operating requirements."
In Australia, all Volkswagen LCVs come with either rear parking sensors or a reverse camera.
Stay up to date with the latest Volkswagen LCV News at uteandvanguide.com.au.