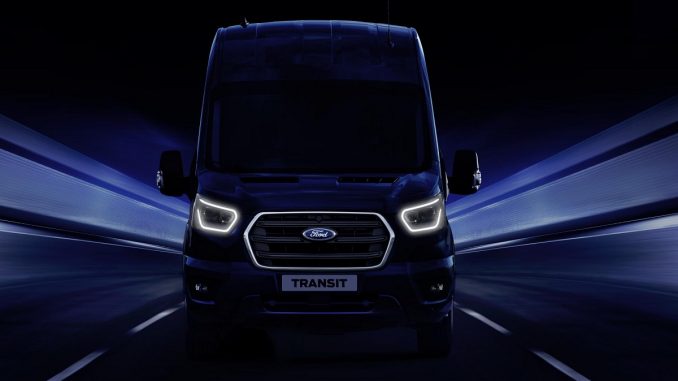 Van buyers in Australia should soon see a significantly updated version of the Ford Transit.
Ford Europe is showing an updated and improved Transit at the IAA Commercial Vehicle Show in Germany this month.
Ahead of that debut Ford has given us a sneak peek at some of the changes coming into the big-selling model.
Leading those changes will be more fuel-efficient engines and increased payloads (details still to follow).
There's also a new-look front (as seen in the photo above) and improved interior too (not yet revealed).
While connectivity has also been on the agenda with the updated Transit vans to come standard with a built-in modem for easier telematics integration.
Also on show in Germany will be a plug-in hybrid version of the Ford Transit Custom.
That van boasts a pure electric drive range of 31 miles (50 kilometres).
When the electricity runs out the Transit Custom PHEV batteries (located under the load floor) are recharged by a range extender (Ford's 1.0‑litre EcoBoost petrol engine).
That vehicle is now ready to enter production, though no word yet on any Australian availability (we'll keep you updated).
"Hannover will mark the arrival of an exciting new family of Transit commercial vehicles that are 'born connected'," – Hans Schep, general manager, Commercial Vehicles, Ford of Europe.
"Advanced connectivity, and our game-changing electrified vehicles, will create extensive new opportunities to create value for our customers."
Also making an appearance at the IAA event will be the Australia-bound Ford Ranger Raptor – more details on that offering can be found here.
Stay up to date with the latest Ford LCV News at uteandvanguide.com.au.