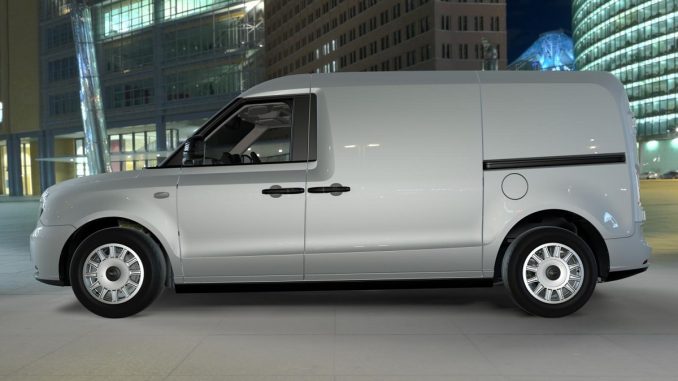 The UK and Europe are leading the way on electric commercial vehicles with most of the main players either already bringing an electric van to market, or about to.
Just this week we reported that Ford would soon have the Transit Custom plug-in hybrid delivery van available to UK and European buyers in the next few months.
And in 2019 there will be a home-grown entrant in the UK market too.
LEVC (London EV Company and previously The London Taxi Company) has announced it is due to start trials with potential customers of its new electric van in London in the second half of 2019.
The business, which is a division of the Chinese auto giants Geely, tells us they see many potential applications for their vehicle, including work with the Metropolitan Police Service and the London Fire Brigade.
They say the van will be ideal for fleets where vehicles undertake demanding duty cycles – for example, travel over 100 miles a day.
LEVC saying this is a segment currently dominated by 1 tonne medium sized diesel vans.
The LEVC product will boast semi-autonomous safety systems and will be ready to "meet the world's highest crash safety standards".
The business is already producing an electric taxi known as the TX.
On the job in London and across the UK already, the taxi boasts around a 40 mile (65km) pure electric range and promises to cut the operators running costs in half.
Efficiency is increased by the use of a full aluminium body.
Like the taxi, the van will combine a fully electric powertrain with a petrol range-extender, at this stage though none of the vans key data has been released.
We'll keep you updated as further details on the new LEVC electric van come to hand.
Stay up to date with the latest LCV News at uteandvanguide.com.au.