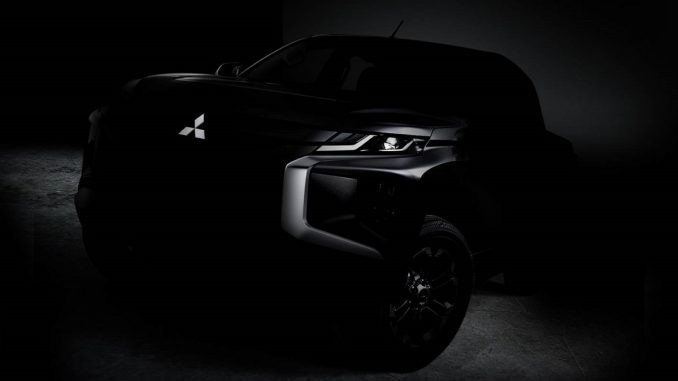 The image above teases the updated 2019 Mitsubishi Triton ute.
We published some spy photos recently that showed the Triton is in line for new looks front and rear.
As the teaser image above shows, the now confirmed update will include a completely reworked face on the popular ute.
Known as the Mitsubishi L200 in many markets, including the U.S. and U.K., this 5th generation Triton was introduced in 2014 and remains the best-selling model in the local Mitsubishi Motors range in 2018.
In releasing the teaser image, Mitsubishi Motors Australia didn't supply us with any further details around when we will see it in Aussie showrooms – as always though we will keep you updated as info comes to hand.
It's believed that in the next few years Mitsubishi and their Renault-Nissan partners will share an all-new ute, though at this stage details on that remain hush-hush.
Interestingly though, when releasing the image, Mitsubishi headlined the press release with "40 years of Renault-Nissan-Mitsubishi Alliance pickup success".
The image also came with a look back at the four decades of Mitsubishi ute production.
Mitsubishi saying after 40 years the vehicle still delivers what it was intended to deliver:
"To meet the desire of customers for a pickup with outstanding reliability, durability and payload performance; with levels of drivability, utility, comfort and ride that are on a par with a passenger sedan."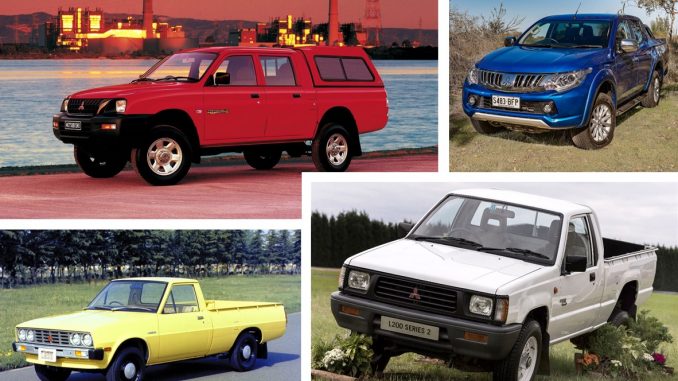 Are you looking forward to seeing the updated Triton? Considering a purchase? Got any Triton memories you'd like to share? Which has been your favourite generation model? Let us know in the comments section below.
Stay up to date with the latest Mitsubishi News at uteandvanguide.com.au.