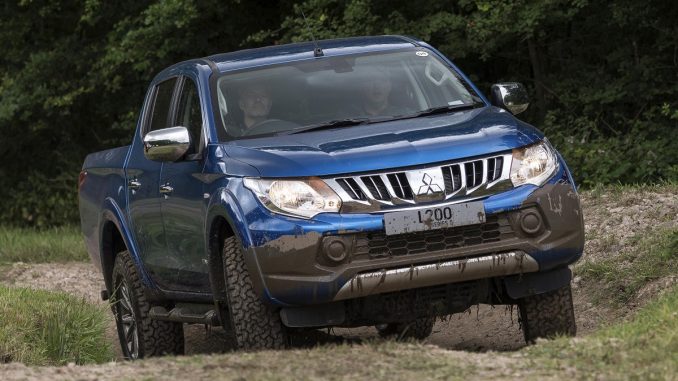 There's a significant update on the horizon for the Mitsubishi Triton.
We have details on that update here.
Regardless of the tweaks and changes, the constantly popular ute has just added another award to its arsenal.
The Mitsubishi Triton (or L200 as it's known in the UK) has just been named the winner of the 'Best Pick-up' award at the Parkers New Car Awards 2019.
The publication put the Mitsubishi ute and its competitors will through a series of tests and judged them on a combination of cost per month, value, quality, excellence and fitness for purpose.
Editor Keith Adams telling us the Mitsubishi's overall win is a victory for good sense.
"After all, what pickup drivers are looking for above all else, is a vehicle that's good value and fit for purpose. The L200 delivers both."
The Mitsubishi ute is no stranger to awards, it was recently named the cheapest ute to own and run in Australia by the RACQ.
Meantime, the UK publication also handed out a gong to Volkswagen for their new-generation Crafter.
The recently launched in Australia large Volkswagen van was named Parker's Best Van for the second consecutive year.
Here's what the judges had to say about the Crafter…
"It's a class act, and defeating tough competition from the newly revised Ford Transit Custom, a superb all-rounder, and the latest, incredibly hi-tech Mercedes-Benz Sprinter, is a highly impressive achievement that speaks volumes for the Crafter's depth of talents.

"The Volkswagen's supreme blend of usability, versatility and comfort continues to shine through above all rivals, thanks not just to its sheer size but also its ease of driving and brilliantly thought-out cab."
Check out our launch review of the 2019 Volkswagen Crafter Van.
Stay up to date with the latest Mitsubishi LCV News at uteandvanguide.com.au.