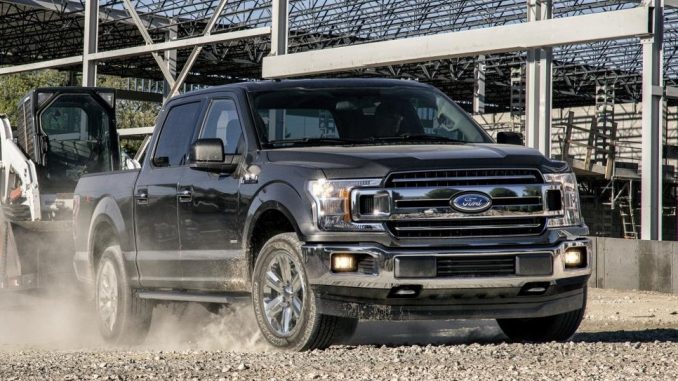 A recall of Ford F-150 pick-up trucks sold in Australia is underway after a drive belt issue was identified.
The recall is being overseen by the Australian Competition and Consumer Commission (ACCC) and includes a total of 78 vehicles, all were sold between the 25th of  January 2016  and the 14th of November 2017.
All of the recalled vehicles were converted to right-hand drive and supplied to the retailers listed below by Vehicle Development Corporation (VDC).
American Performance
Harrison Motor Group
Mega Trucks Australia
Fabre Australia
Pennant Hills Auto Traders
Prestige 4WD & Sports Cars Sales
Is your Ford F-150 involved in the recall? Check your VIN here.
The recall notice advises that incorrect tension of the electronic rack drive belt by the rack supplier may result in the belt fitted to the electronic steering rack pushing to one side, leading to premature wearing out of the belt.
When this occurs, it will affect the smoothness of the steering, causing the steering to feel uneven or with too much play.
What are the hazards?
Belt wear will eventually cause loss of power assisting with steering, although the mechanical steering will continue to function. If the steering does not behave as expected, there could be an increased risk of an accident.
What should consumers do?
Vehicle Development Corporation (VDC) will arrange for all affected vehicles to be fitted with replacement electronic steering racks.
The recall will be progressively rolled out throughout Australia. VDC will notify affected owners via mail and phone to schedule a service to fit the replacement steering rack.
If you experience any abnormal steering, you should stop driving the vehicle and call the VDC warranty team on 03 9357 0208 (8am to 11pm) or 24-hour roadside assist on 13 11 11 quoting the VIN at the top of the letter sent to you.
Stay up to date with the latest Ford LCV News at uteandvanguide.com.au.