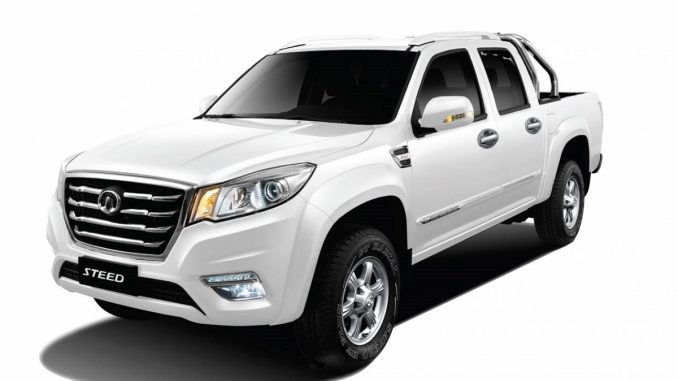 If you're in the market for a no-frills ute then now could be a great time to consider a Great Wall Steed.
Great Wall Motors have let us know that as part of their 2018 Plate Clearance prices on the Diesel Single Cab version of the Steed start from just $18,990 driveaway.
And that single-cab offering also includes a free Aussie-made aluminum tray.
The Dual Cab 4×2 petrol version of the Great Wall Steed now start from just $19,990 driveaway.
The Chinese brand telling us this makes the offering Australia's lowest priced, brand new Dual Cab ute.
It also makes it eligible for the Government's $20,000 instant tax write-off.
Add another $3,000 and the diesel can be yours.
The one-tonne ute boasts six airbags, tyre pressure monitoring, Bosch ABS, stainless steel sports bar, side steps, bed liner, electric driver's seat, rear parking sensors, and climate control.
Great Wall Motors is also not charging buyers for metallic paint.
The Great Wall Motors 2018 Plate Clearance ends on the 31st of December.
Stay up to date with the latest Great Wall Motors News at uteandvanguide.com.au.