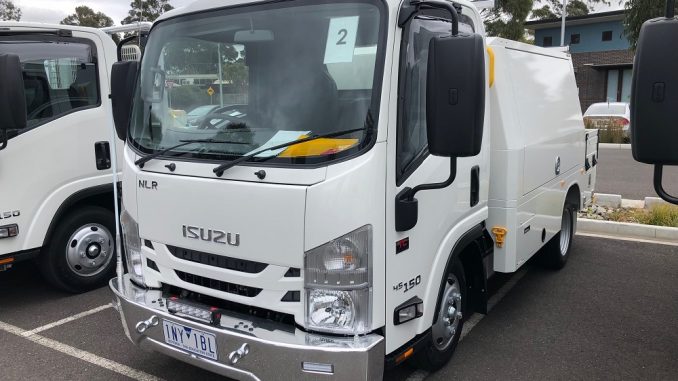 We've seen the ads with Shane Jacobson, now Isuzu Australia is ramping up the push to get more Aussie tradies into their light-duty trucks.
Ute and Van Guide got along to the 2018 Isuzu N-Series update launch in Melbourne this week and the big talking point is the focus on making these trucks even more attractive to traditional ute and van buyers.
The big change being introduced to the Isuzu small truck is the addition of further models featuring independent front suspension.
Traditionally, light-duty trucks have come with leaf spring front suspension and while this is great for carrying a load, for the humans in the cab it can be a jolting and uncomfortable ride.
We sampled Isuzu N-Series trucks with both the independent front suspension and the traditional set-up and the difference is chalk and cheese.
More car-like is certainly the way to describe the more modern suspension set-up.
The independent front suspension also brings rack and pinion steering, Isuzu telling us this gives the truck "sharper steering responses in urban environments".
Other changes coming into the Isuzu N-Series range include:
Updated 6.2″ infotainment system with truck-specific sat-nav
12-month service intervals (and up to 20,000km)
3.5 tonne towing capacity (NLR/NLS)
Upgraded tyres
AMT improvements, including new kick-down feature
Addition of cruise control as standard across range
New Blue and Black paint options on N-Series Tradepack models
New Servicepack-X offering with X-wing style locker doors (as seen above)
Also confirmed by Isuzu Australia are some new options, including a 4.5 tonne tow-bar (coming soon), rear parking sensors (low mount and high mount), chrome bull bar options, and a tyre pressure monitoring system.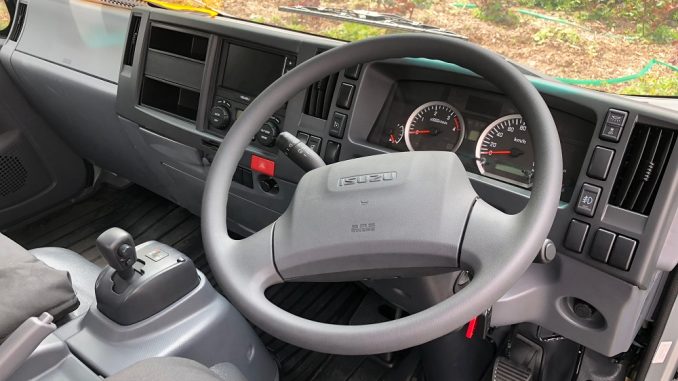 Check out our full 2018 Isuzu N-Series update review here.
Stay up to date with the latest Isuzu News at uteandvanguide.com.au.