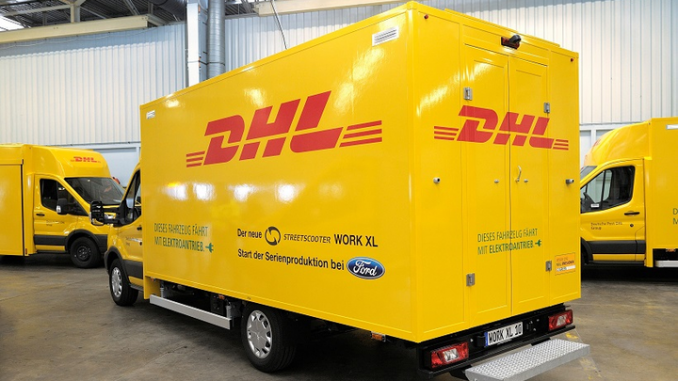 There are few people that would argue that electric propulsion is anything but ideal for inner-city parcel deliveries.
The tech is perfect for frequent stopping and starting and across reasonably small total distances.
German parcel delivery giants, DHL, agree that electric drive is the future for this type of application and have commissioned Ford to build them a fleet of electric delivery vans.
The vans will be put to work in Germany and are based on the popular Ford Transit.
As seen above, the electric van is being produced by Ford at their European headquarters in Germany with the assistance of DHL-owned electric vehicle experts, StreetScooter GmbH.
And the vans are expected to be offered to other customers beyond DHL in coming years.
With a carrying capacity of just under 1.3 tonnes, DHL say they will be able to fit more than 200 packages in the rear cargo area.
Power comes from an electric drivetrain that produces 120hp and a maximum torque of 275Nm.
Ford telling that around 180 Ford employees are working in two shifts to build up to 16 Work XL models per day, providing an annual production capacity of 3,500 units.
No word yet on the electric Ford delivery vans coming to Australia, we will keep you updated though as further details come to hand.
Stay up to date with the latest Ford LCV News at uteandvanguide.com.au.