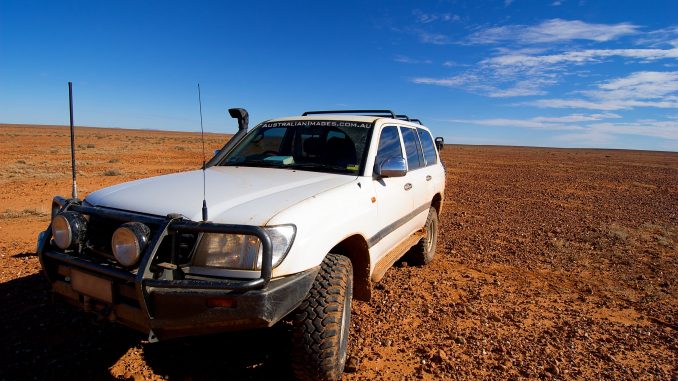 "Err… Will my standard breakdown cover this…"
UTEs and 4x4s are built for adventure. You need to take them on a road trip to really experience the full utility, function, and sense of awe they inspire. When driving in major towns or on busy roads, basic roadside assistance is all that you need in terms of cover. But breaking down in the outback is a completely different story.
If you arent prepared you may find yourself in need of old car removal at your expense. There may be a better way.
Today, 4x4s are more reliable than ever before, but you should still prepare for every eventuality. Before you even embark on your trip, make sure your van is in top condition to prevent the likelihood of a disaster in the first place. If the worse does happen, it can cost thousands of dollars to retrieve your vehicle from a remote location in the bush. You will need a premium breakdown cover.
Find the Right Policy
There are many differences between providers and their policies. As a UTE driver who takes remote trips, you need to be extra careful when reading the small print. Find the policy that actually covers you for what you need.
If breakdowns happen that are beyond what your policy covers, then you will end up paying substantial costs. If you are not covered, you will still need to find a way to pay up for towing. Short term loans can be suitable for this situation, as they provide a quick injection of cash, and are approved based on current earnings. Still, the right policy will prevent you from having to fork out of your own pocket.
 Policy terms to consider include:
Distance limit for towing a broken down vehicle. This usually includes the round-trip distance that the towing vehicle has to drive to get to you. A premium policy may cover 200km, but if you are going deeper into the wild you will need to extend this.
Recovery coverage, usually expressed as a cost. For example, $1,500 cover for towing.
Weight limit the company will tow, e.g. 2000kg. Also, check whether they will cover towing with a trailer if this is relevant to you.
Other useful features such as the provision of fuel, car rental, locksmithing, and accommodation and food if the vehicle cannot be recovered immediately at the roadside.
Types Of Policy
The main breakdown cover providers for into three categories. Which one you choose will depend on your circumstances. State-based motoring clubs are the most popular option.
State-based motoring clubs – This is a straightforward and inexpensive option suitable for most UTE drivers. Each state has its own clubs, such as NRMA or RACV, but they all share reciprocal rights, so you will receive basic cover even if out of state. They will tow up to 200km, but only "if accessible by a 2WD vehicle in all weather conditions". This is open to interpretation, and some clubs are more liberal than others.
National coverage – Allianz Global Assistance is the most suitable national coverage firm for remote and rural locations. They provide up to 200k free towing, up to 3.5-tonne weight. However, once again they will only recover from places accessible by a 2WD vehicle.
Club 4×4 – This is not a breakdown coverage in the traditional sense. Club 4×4 will not provide mechanical assistance at the roadside. They can provide "Off Road Recovery Coverage" as part of their comprehensive 4×4 insurance policies. This includes up to $1,500 recovery costs, which can be extended to include $15 – $30,000 towing cover for the most remote journeys.
Before you go on a trip into the outback, always make sure you're prepared. Not only does this mean keeping your vehicle well-tuned and fixed, but also bringing everything along that you need in case of breakdown. Plenty of food, water, spare tools, and parts. Get the right breakdown coverage as part of your preparation. Always tell your loved ones where you are going. And above all, enjoy your road trip!