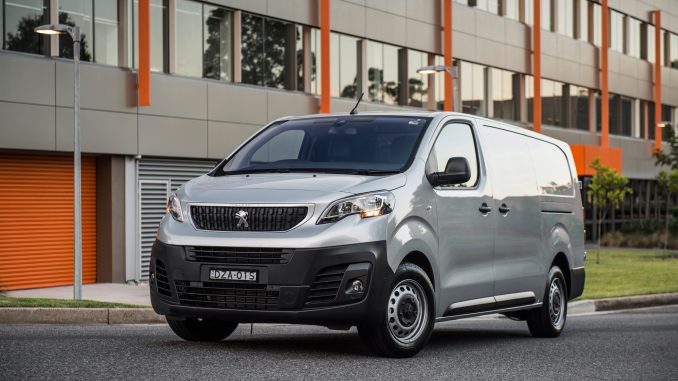 Peugeot Expert LCV Overview
Peugeot Expert LCV launches into the often unglamorous but essential vehicle segment, the smaller delivery van. The LCV segment ensures we all get our groceries, online shopping and other miscellaneous items delivered to our door.
There are competing needs for a vehicle in this segment and operators require space, efficiency and reliability from their vehicles.
Peugeot LCVs are the top selling LCVs in Europe, for good reason, and are set to make a serious dent into the market here in Australia, with European quality and design.
Brand new from the ground up, the all-new Expert benefits from all the advantages of PSA's highly awarded and modular EMP2 platform delivering: compactness, reduced weight, efficient drivetrains and high levels of quality.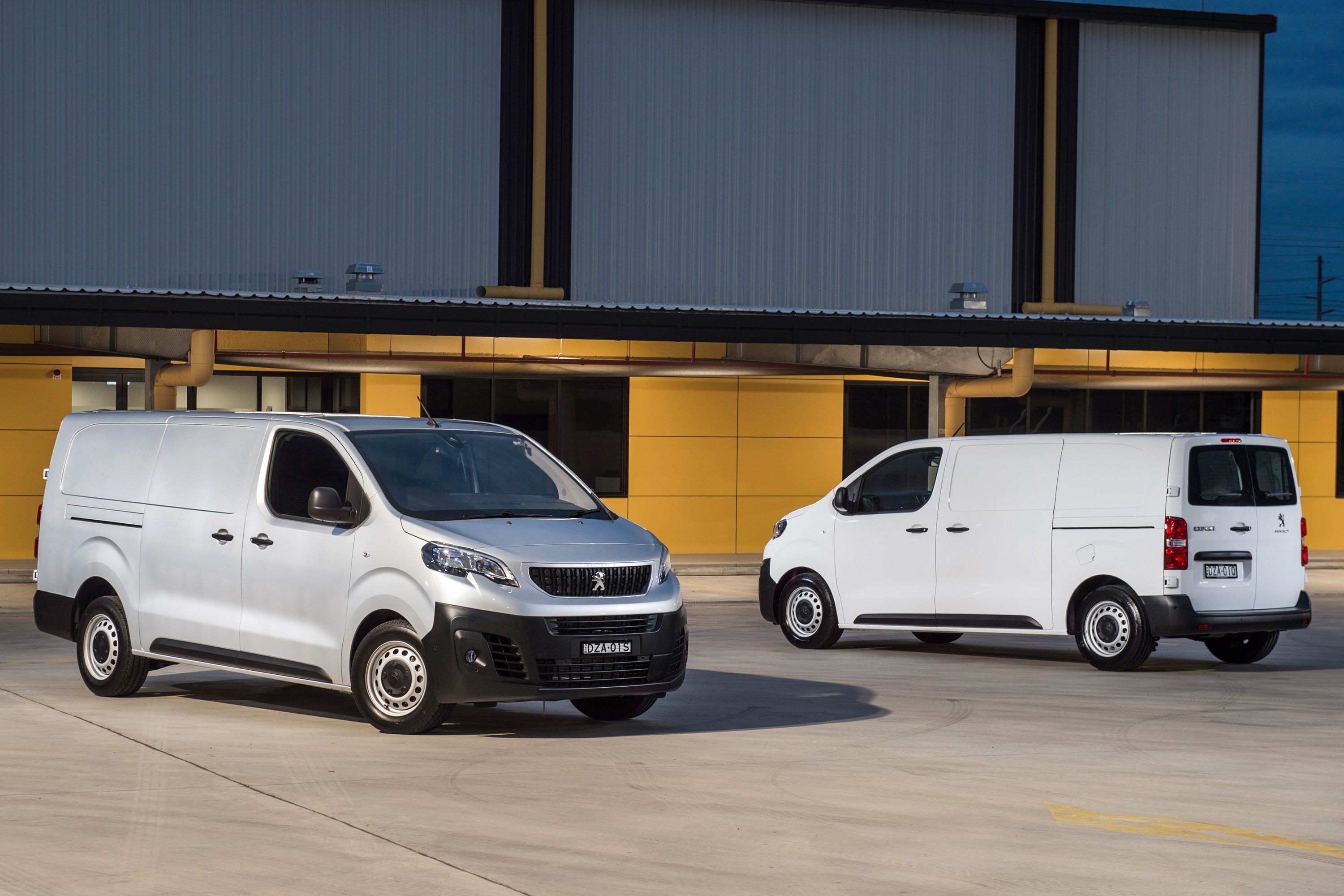 Peugeot Expert LCV Range and Pricing
There is a choice of two body lengths, of standard (4.95m) and long-wheelbase (5.30m), three engines (in various combinations with body choice) and two transmissions. All have three front seats, but better for two occupants.
The combinations start with three standard length vans from a sharp $36,490 before on-roads.
85kW, 300Nm, 1.6L turbo-diesel six-manual from $36,490 MLP*
110kW, 370Nm, 2.0L, turbo diesel six-manual from $39,990 MLP*
110kW, 370Nm, 2.0L, turbo diesel six-speed automatic (full-fluid) from $42,490 MLP*
Complementing the standard-length vans are two, long-wheelbase variants, powered by a;
110kW, 370Nm, 2.0L, turbo diesel six-speed automatic (full-fluid) from $44,190 MLP*
130kW, 400Nm, 2.0L, turbo diesel six-speed automatic (full-fluid) from $45,890 MLP*
*MLP – Manufacturers List Price includes GST and LCT but excluding statutory charges, dealer costs and dealer delivery. See your dealer for RDAP. Does not include price of any options.

Peugeot Expert LCV Exterior
While its hard to get excited about the look of a delivery van, the Peugeot Expert actually looks pretty good. This has something to do with the lower roof height of 1.9m. Not only is this beneficial around suburban car parks but allows a longer leaner look. Proportions are well balanced between the front and, the driver position and the loading space.
At the front the sloping grill and bonnet distinguishes the Peugeot with the familiar emblem and removes the boxy style of many vans. Along the side, detail curves again accentuate style rather than slab sides.
The twin rear doors open wide for easy access. Possibly the only styling let down are the 16 inch steel wheels. However they run 16 x 6 J rims with 215/65/R16C 106T tyres and there is a full size spare.

Peugeot Expert LCV Cabin Interior
With a combination of practicality and some comfort touches, the Expert is a comfortable place for drivers to negotiate the stresses of daily traffic.

I am 190cm tall and larger than the average bear and apart from tight leg room, I was happily ensconced in the multi height adjustable drivers or passenger seat. Getting into or out of the Expert was easy, unlike the Toyota Hiace, where you have to climb over the front of the wheels.
Surprisingly the interior noise was quite surpassed with only a little wind noise from the external mirrors. Very little road noise intrudes.

Clever features include:
Multi-functional centre fold down arm rest that will accommodate a clipboard or tablet
Plenty of storage for cups and bottles and other items necessary to running the business
Cup holders on the dash top (which I didn't see until pointed out)

Under seat storage for boots or hard hat
A cool box for cold drinks and
Jack, 12V and USB sockets in the lower glove compartment can be used to charge mobile devices.
Connectors to house a digital tablet up to 11'' within reach or a smartphone with built-in supply are available as accessories.

Peugeot Expert LCV Features
The Expert is fitted out well with standard comfort features such as:
reversing camera
electric foldable door mirrors
Adaptive Cruise control & speed limiter
7" touchscreen with Mirror Screen, cluster with LCD matrix, Coffee Break Alert and Bluetooth
Apple CarPlay and Android Auto
Moduwork front seating configuration
Visibility Pack: automatic wipers + headlamps activation
Dual left & right-side sliding doors
One touch electric tinted windows
Glazed rear swing doors with demisting function + windscreen wipers 180° opening
Interior mirror day/night auto adjustment
Front fog lights
Automaric high beam
Fixed bulkead with windows and hook
Manual air conditioning
Three 12V sockets
Mixed TEP/ Mica cloth

Peugeot Expert LCV Engine and Drivetrain
The all-new Peugeot Expert range will be powered an all-diesel drivetrain line-up offering up to 130kW and 400Nm of torque.
Proven in Europe over several years, the engines will be paired to either a manual, or full-fluid automatic – designed in conjunction with Aisin – to deliver the ideal mix of driveability and fuel efficiency required from light commercial vehicle owners.
The pick of the engines is definitely the 130kW 400Nm 2.0L with the six speed automatic transmission.
All engine options incorporate SCR (Selective Catalytic Reduction) upstream of the additivated DPF (Diesel Particulate Filter). They also meet the Euro6 standard with the most effective pollution control technology on the market.
Their 22.4L AdBlue tank allows for a maximum range of 15,000 km. AdBlue is filled up easily using the exterior filling flap, located in the middle pillar, which is invisible when the driver's door is closed.

Peugeot Expert LCV Driving Experience
First impressions are that it is more like the Hyundai Iload, which means more SUV like rather than clunky van. Driver comfort and visibility are good and will go a long way to maintaining stress for the driver over a long day.
Both transmissions allow smooth driving, with the pick definitely the auto for convenience. The smaller 85kW engines may struggle under full load, but the larger 130kW engine was a gem. It has low torque delivery allowing smooth fuss free driving and with just over a half ton we loaded we hardly noticed the load at all.
The optimised 0.88 m front and 0.80 m rear overhangs and a passenger vehicle like turning circle of 11.3m assist the Peugeot Expert's handling, in particular in cities or when manoeuvring. The experience was really little different from driving a larger SUV, with more practicality. The steering was precise and responsive and the ride was comfortable with a load or not.

Peugeot Expert LCV Capacity
Peugeot Expert offers up-to 6.6m3 of cargo volume and 1,300kg of payload capacity, while  the flexible ModuWork system accommodates a load length of up-to 4 metres, with the standard and long wheel base versions, at 4.95m and 5.30m respectively, Height is a handy 1.90m
Loading and unloading is easy with standard fitment of dual-side sliding doors and 180-degree rear barn doors. 50/50 barn doors are standard and can open to 180° to avoid blocking the road when loading and unloading without interfering with the opening of the sliding side doors.

Expert vans are mainly suitable for professionals who need load capacities of up-to 6.1m3 /. 6.6m3 for narrow loads, or the ability to carry up-to three people. Peugeot Expert can tow up to 2.2 tonnes with a distributed load or "load transfer".
All variants will be able to carry a minimum of 1,000kg payload, with both standard and long versions able to carry up to three Europallets.

 
Versions
Dimensions
Standard
Long
Overall length (m)
4.95
5.30
Overall height (m)
1.90
1.94
Maximum useful length (m)
3.67
4.02
Useful width between wheel arches (m)
1.26
1.26
Maximum useful volume (m3)
5.8
6.6
Maximum useful load (kg)
1,000 – 1,300
1,250 – 1,300

The standard three-seat bench with Moduwork partition offers modularity options not available elsewhere in the van segment. The large hatch built into the partition and the side seat cushion, which can be fully folded away, allows for:
Three people to sit in the front. This practical aspect is very popular with professionals, who can transport their employees and tools from one worksite to the next while making the most of each journey.
A flat floor with increased useful length of 1.16 m, or extra volume in front, and two passengers on board;
A mobile office function thanks to its horizontal rack built into the folding backrest of the middle seat;
Storage space under the middle seat.

Peugeot Expert LCV Safety
In terms of safety, it has the highest level in its category, achieving a 5-star rating in Euro NCAP tests.
Expert offers several segment-first, or leading features, particularly:
First to market, standard fitment of Autonomous Emergency Braking/Active City Brake (AEB)
Blind-spot monitoring, reverse camera and Driver Attention Alert is a boon for business operators
Four airbags including driver and passenger airbag, along with curtain airbags to both occupants
Road Sign Reading and Speed Limit Recommendation

Peugeot's flexible ModuWork system, allowing for load lengths of over 4-metres
Adaptive Cruise Control and speed limiter
Front and rear parking sensors,
Forward collision warning

Peugeot Expert LCV Summary
The Peugeot Expert LCV is a welcome addition to the segment. It certainly is more SUV like than clatter van and will give buyers a headache with greater choice.
It's stylish, practical, and comfortable and drives smoothly. It also has some design features that set it apart.
Most important the running costs are inexpensive and warranty is also generous featuring 12-month, 20,000km service intervals; backed by a 5 year, 200,000 kilometre warranty.
We will have a full drive review later when we are able to test the van for a week. But for now the first impressions were extremely positive.
Also Look at