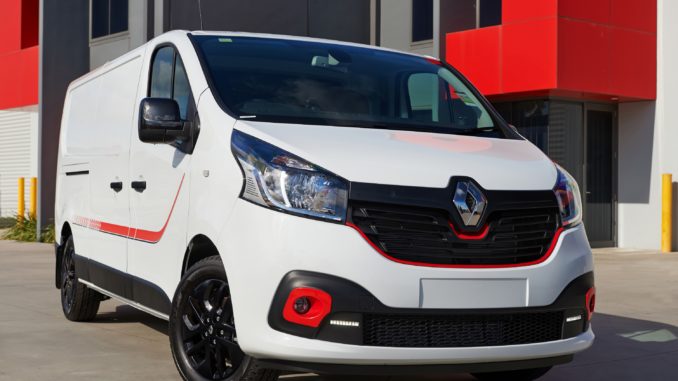 Renault Australia is reigniting a successful formula with the return of the Trafic 'Formula Edition'.
Rebooted for 2019, the Trafic Formula Edition is available this time with White or Storm Grey paint, highlighted with racy red F1-style detailing, giving the limited run vehicles a stand-out appearance, as well as providing great value from the additional feature-rich list of standard kit.
The 2019 Formula Editions are available as short-wheelbase and long-wheelbase 103kW Twin Turbo models.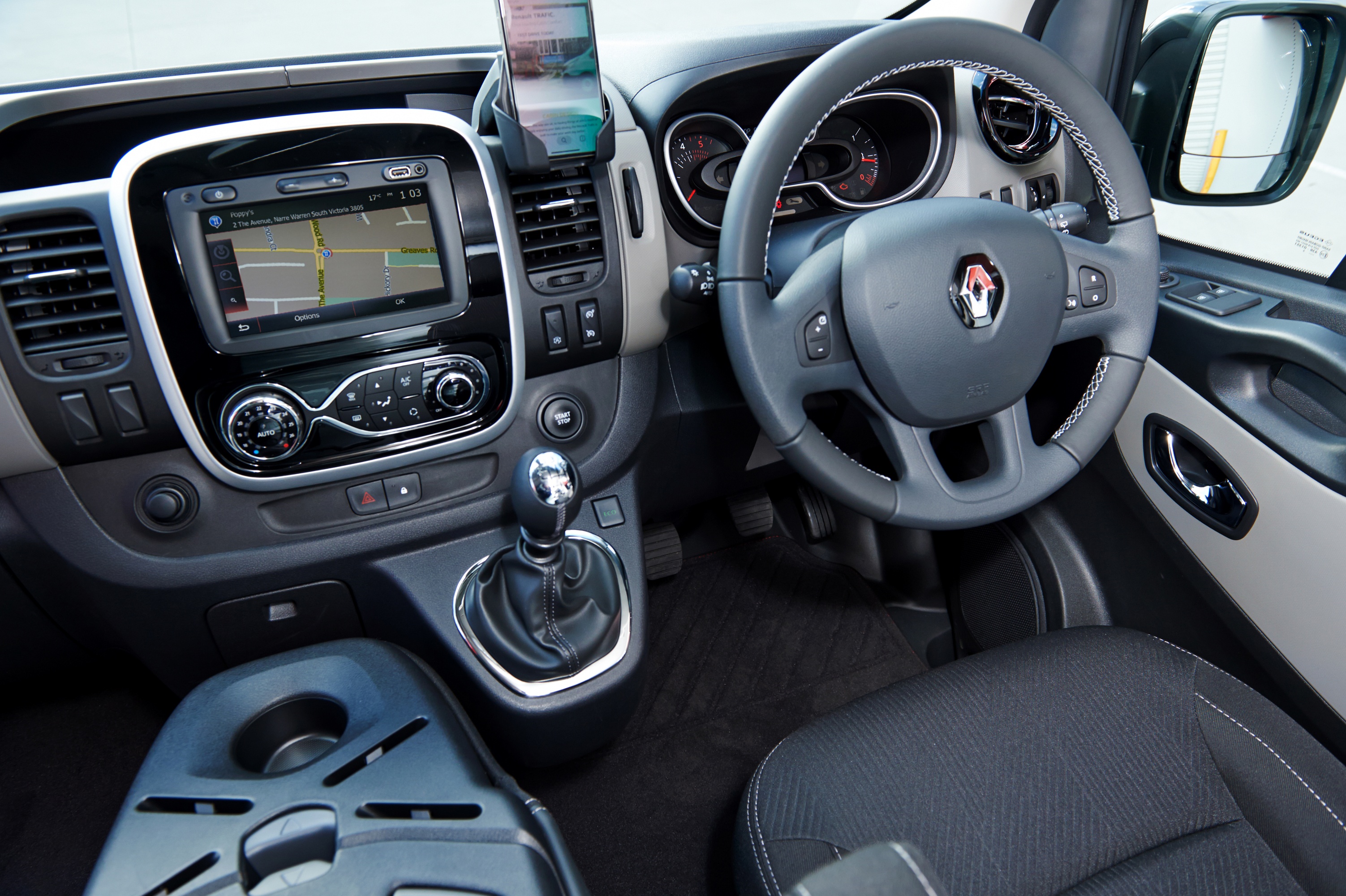 Complementing the high standard of specification already loaded into the Twin Turbo 103kW versions of the extremely successful Renault Trafic mid-size van, the 2019 Formula Edition adds 'Java' dark cloth upholstery, a heated driver's seat, and Renault's premium dashboard which adds a dashtop storage compartment, chrome instrument panel surround, gloss black side air vent surrounds, chrome-plated gear knob trim, leather covered gear knob and  chrome-plated speaker surrounds.
There are also Formula Edition floor mats, the ultra-helpful wide-view reversing mirror installed into the passenger sun visor, LED interior lighting and hands-free entry card and push-button start.
The equipment list also includes a high-security dead-locking system, climate control air conditioning, and a dealer-fitted timber cargo floor and a stainless-steel rear bumper lip to make entry to the load bay more secure.
The timber floor enhances the functionality of the cargo area and provides a more premium look and feel. The flooring is made from 9mm hardwood with non-slip working surface that is oil resistant and hard-wearing.
On the outside, the 2019 Renault Trafic Formula Edition will be instantly identifiable by its red flash side stripe on both White and Storm Grey versions, an eye-catching front grille finisher strip also in red, bright LED daytime running lights inserted into the lower front valance, and fog lights inserted into bright red surrounds.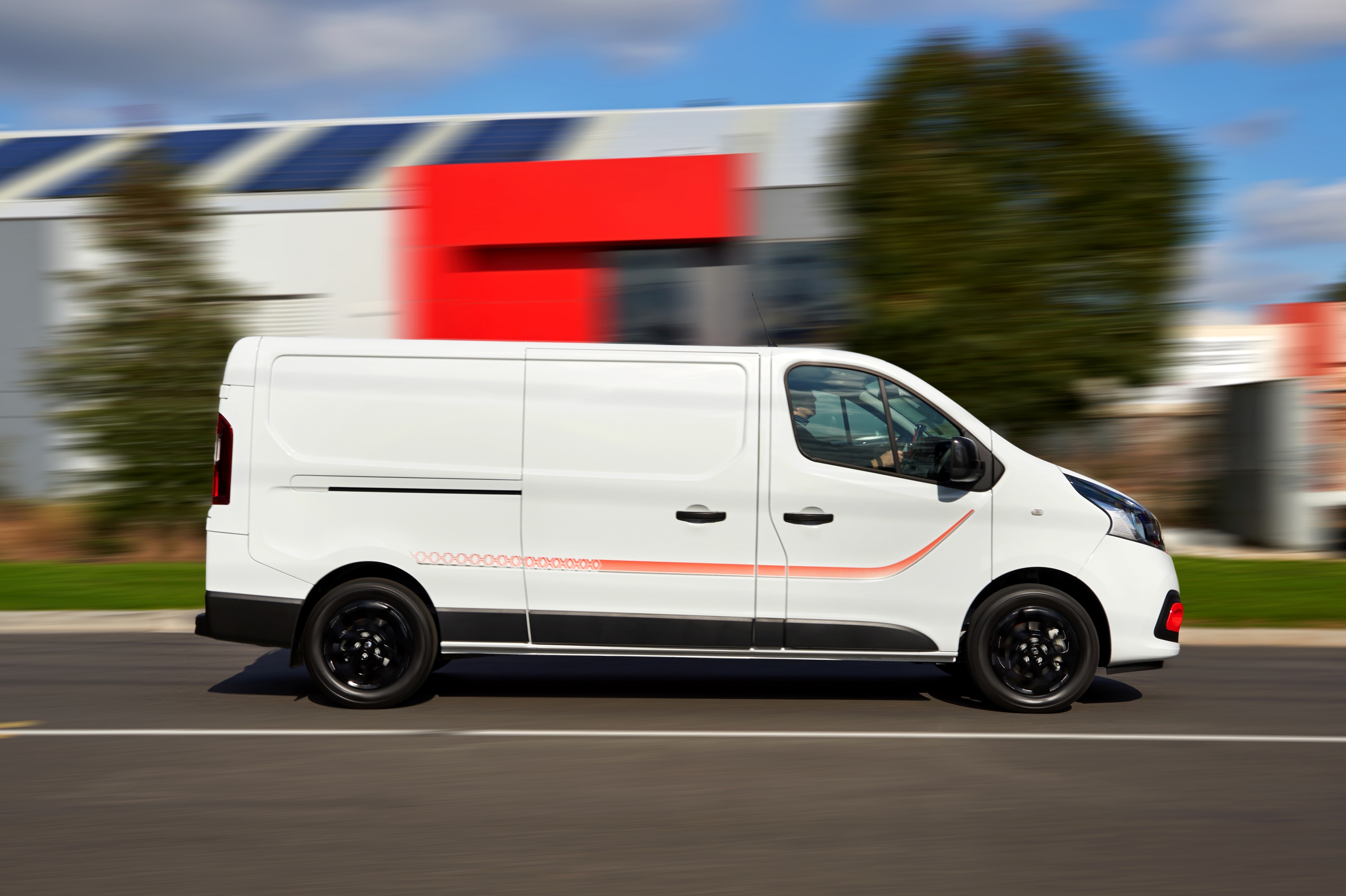 At each corner is a sporty black-painted 17-inch 'Cyclade' alloy rim, while body-coloured bumpers front and rear are complemented by rear corner pillar trim and sliding-door rail surround also finished in body-colour.
The 2019 Renault Trafic Formula edition will be priced from $41,990 for the short-wheelbase version and $43,490 for the LWB version, exclusive of statutory and on-road costs. The Formula Edition vans grid-up at Renault's nationwide network of dealers in August.
"Over the past few years the exclusive Formula Edition has brought many new customers to Renault LCV," says Lyndon Healey, Product Manager for Renault's light commercial vehicle business.
"In addition to referencing Renault Sport's involvement in Formula 1, the feature-rich list of extra equipment and the stand out design elements really appeal to SME and tradie buyers," he said.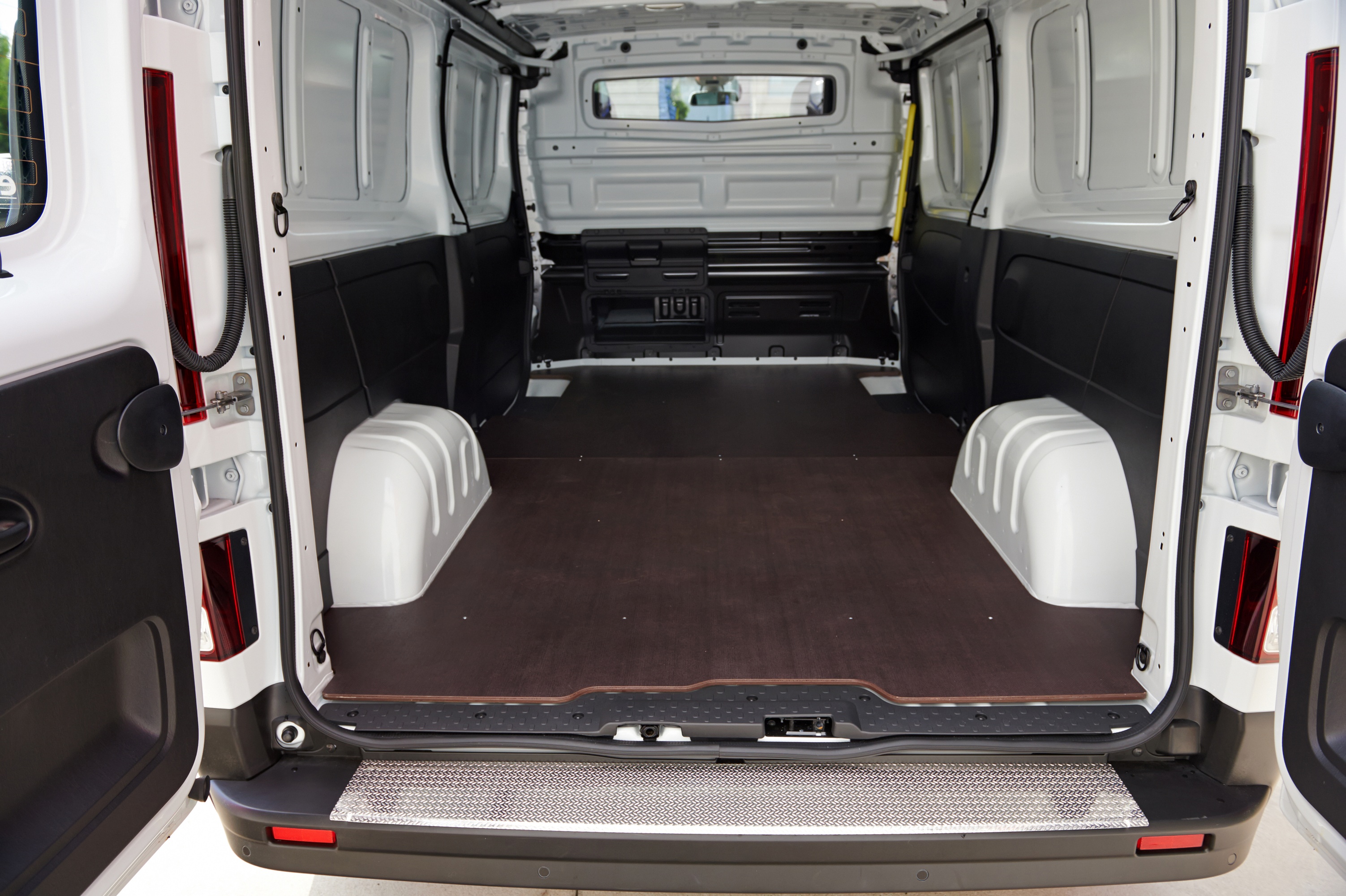 "More importantly for keen Trafic drivers, the manual six-speed gearbox is the same as that used in the high-performance Renault Sport Megane hot-hatch, so there's a little bit of Renault Sport magic in every Trafic," Lyndon said.
"And while there might not be a 280 hp 1.8-litre Renault Sport Megane or V6 Formula 1 engine under the bonnet of every Trafic, our Twin Turbo diesel power unit is renowned for its high torque output and very low fuel consumption. And with up to 30,000km between pitstops for service, Renault is able to drive down the total cost of ownership for its customers," Lyndon said.
"With only a small number of Formula Edition vans available in 2019, fans of sporty Trafics are encouraged to race into their local Renault dealer before they sell out."