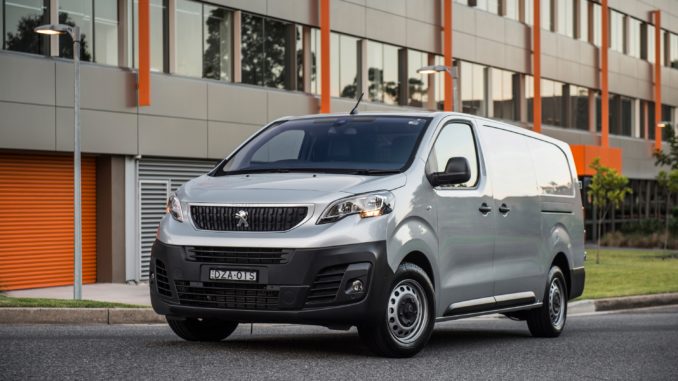 The all new Peugeot Expert van recently released makes a big step up in the medium van market with a bold new design and car like driveability.
I was testing the standard wheelbase version with the 110kW/370Nm 2.0L diesel engine and six speed automatic transmission. This is right in the middle of the range and probably the most popular choice.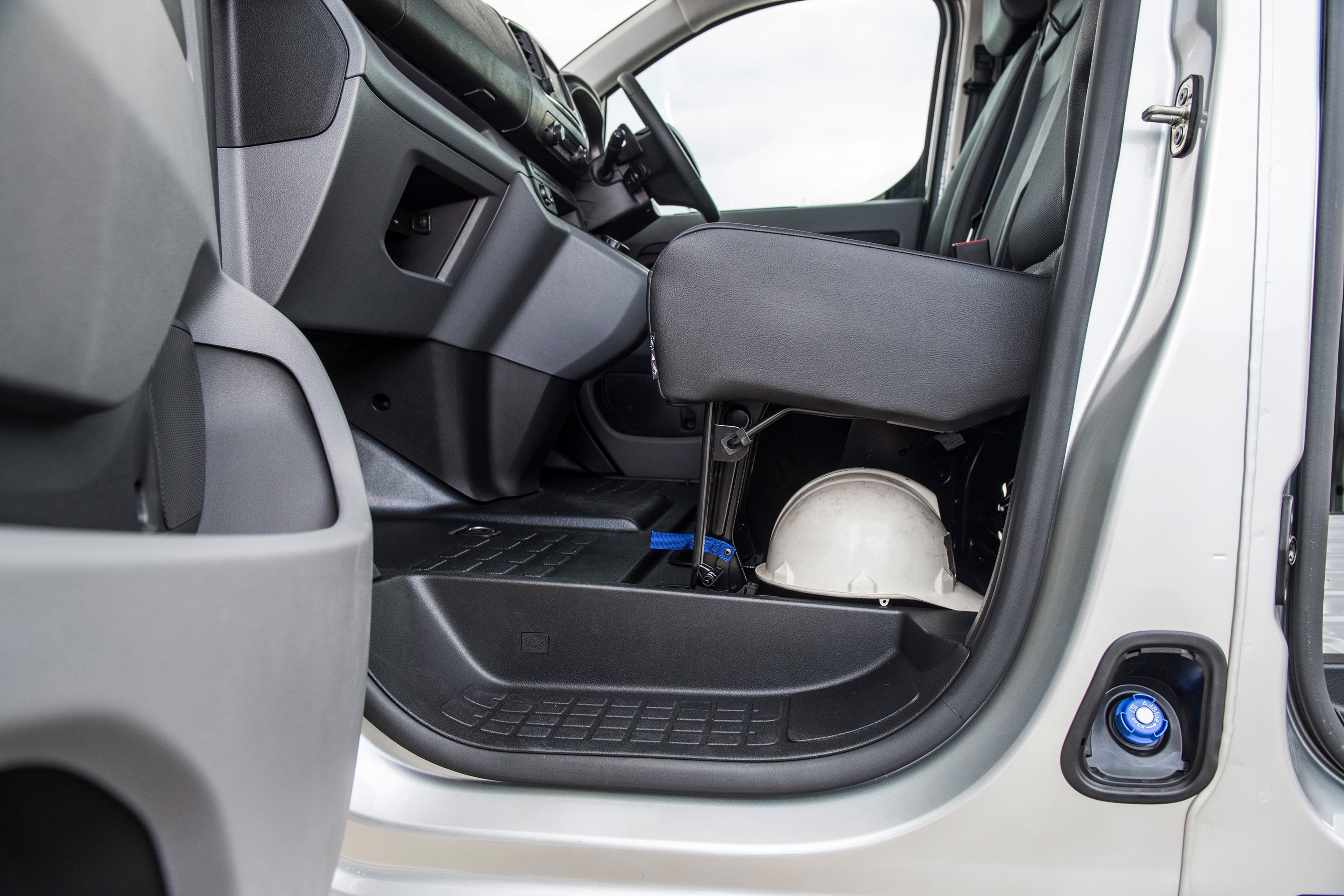 This van offered me a strong array of very handy features that made my daily working life easier as a logistics manager and delivery driver for my company Wats On Events. In particular, the highly functional back cabin area paired along with great drive ability combined for a very satisfactory driving experience for me overall!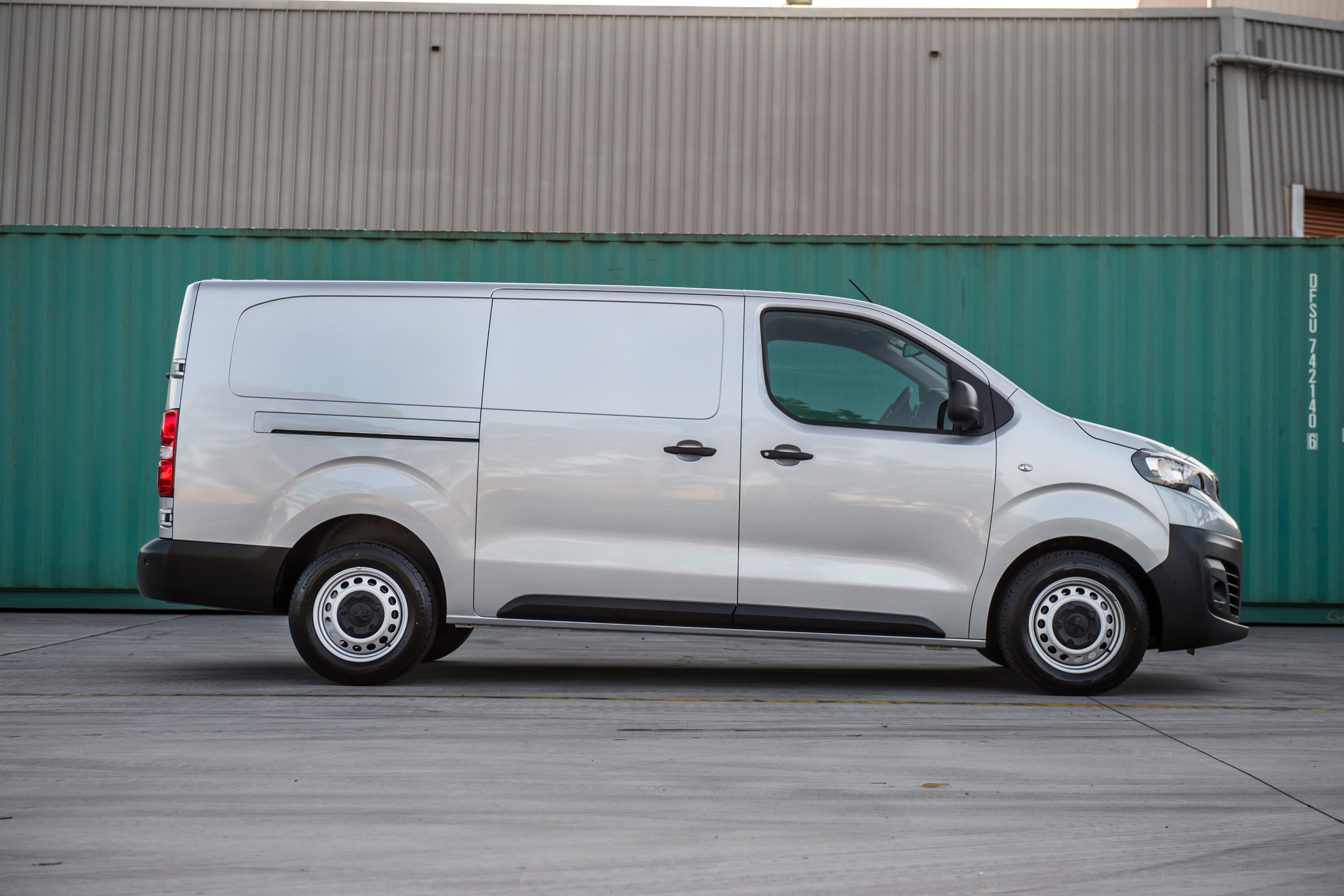 What does the Peugeot Expert look like?
The Expert delivered a sleek exterior vision, with a tubular gradual taper from back to front giving the appearance of a smaller sized van. At a handy 1.9 metres high the Expert instantly became an essential part of my weeks work.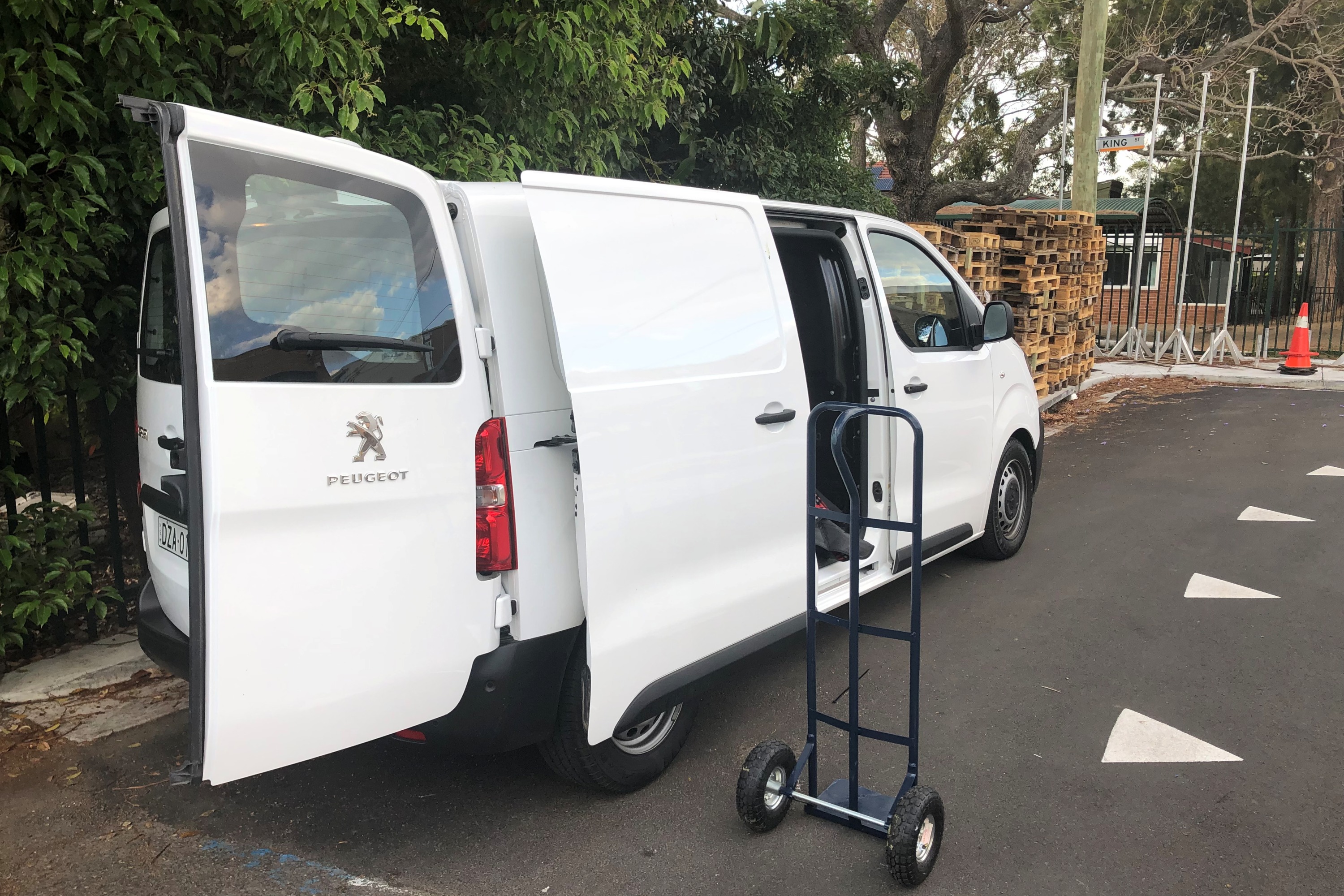 Delivering stock and equipment up to the top floor of a rooftop carpark in the suburbs, obviously the clearance of the carpark and the van worked out perfectly and with a payload of 800kg in the back the van more than handled the load and multiple turns and ramps with ease.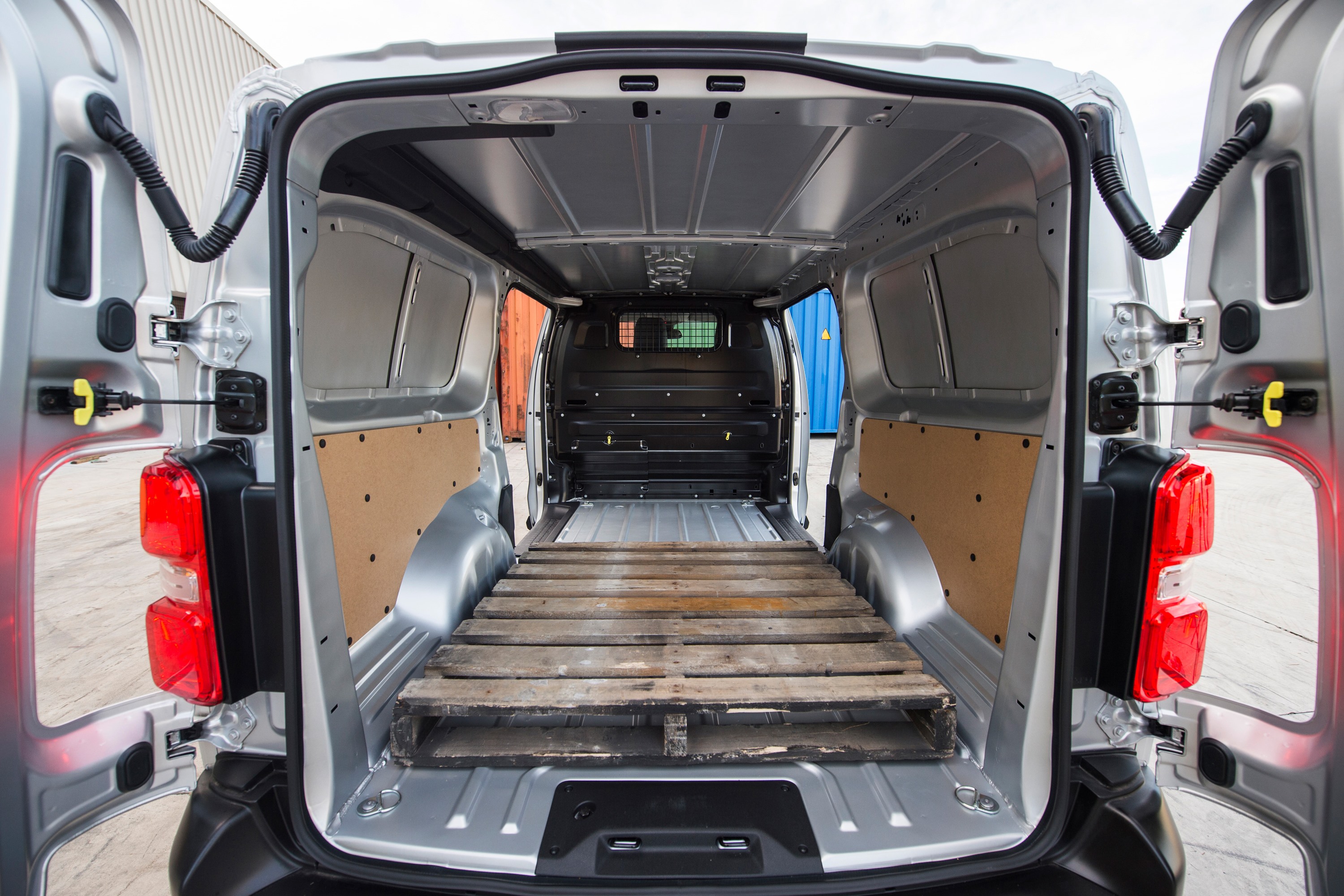 The dual sliding doors on both sides and 270 degree rear barn doors were not only useful but also greatly appreciated and the wide gap between the rear wheel arches allowed me to place a full sized chep pallet (1125mm wide) in the back with enough room left over for various miscellaneous items.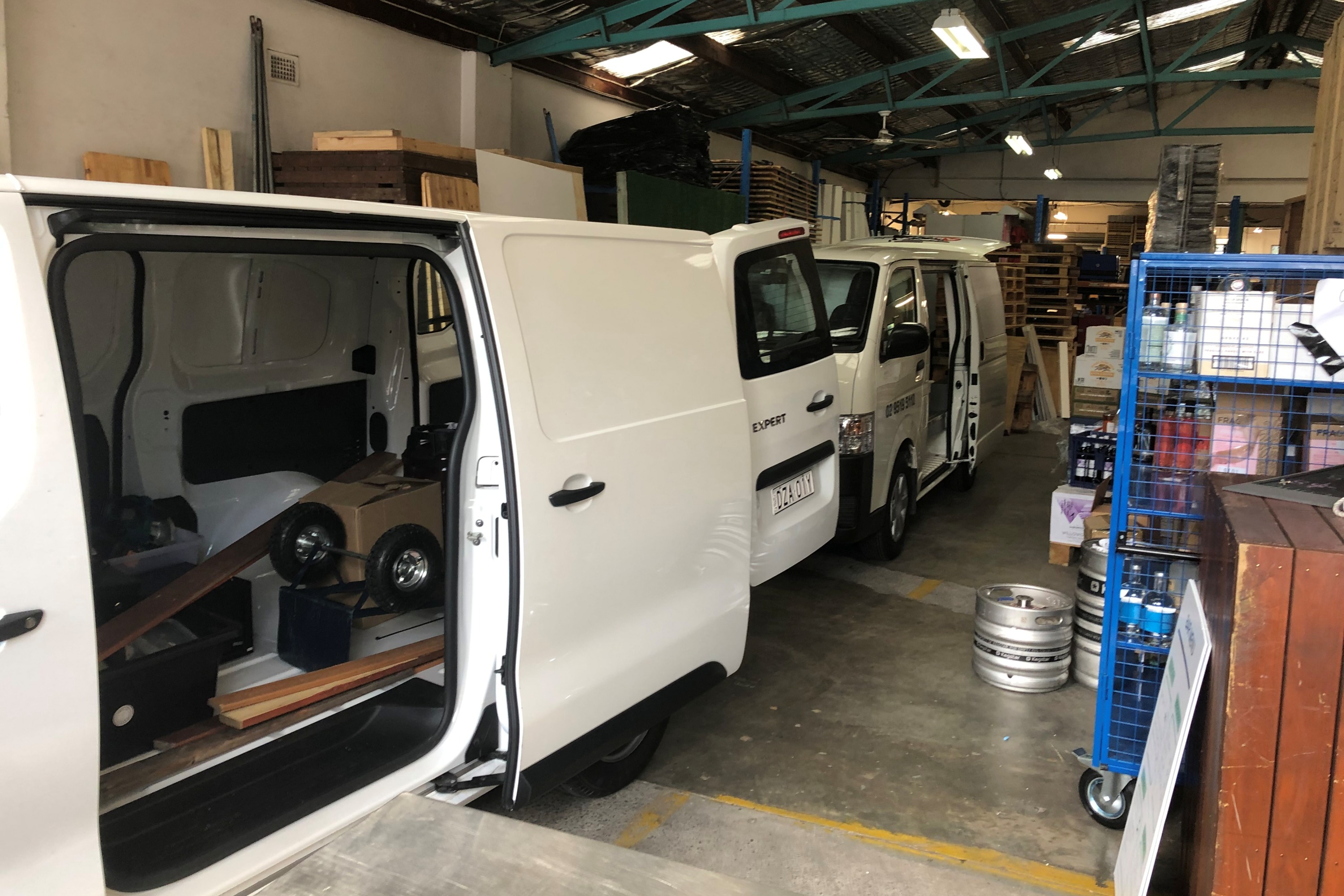 With a back cabin length of 2.45 metres from the rear doors to the back of the driver's cabin i was gifted with some space to put long items and materials in as well.
I was very impressed overall with the space and amount of payload i was able to pack in to this deceptively larger than meets the eye Expert!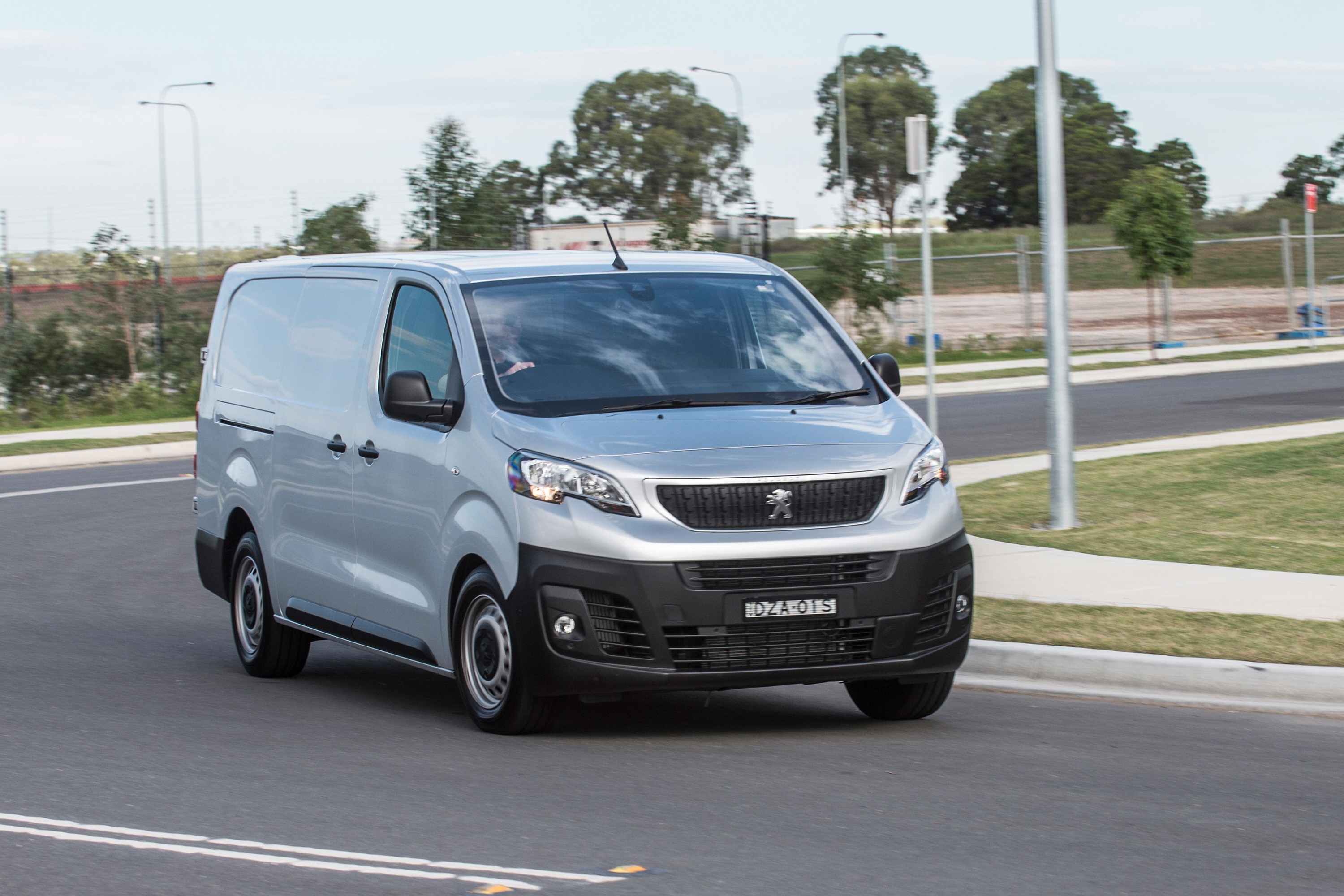 What is the Peugeot Expert like to drive?
As mentioned before, with a full payload the Expert happily chugged along, thanks to the 110kW/370Nm, 2.0 Litre turbo diesel engine. Driving more like a SUV than a van with a tight turning circle (good for smaller delivery places) and smooth acceleration.
Braking was a touch on the awkward side for me initially but after a week of driving around i got more comfortable with it but had to make a conscious effort to brake differently to how i would normally brake with other similar vans I've driven before. The reason was that it was super sensitive.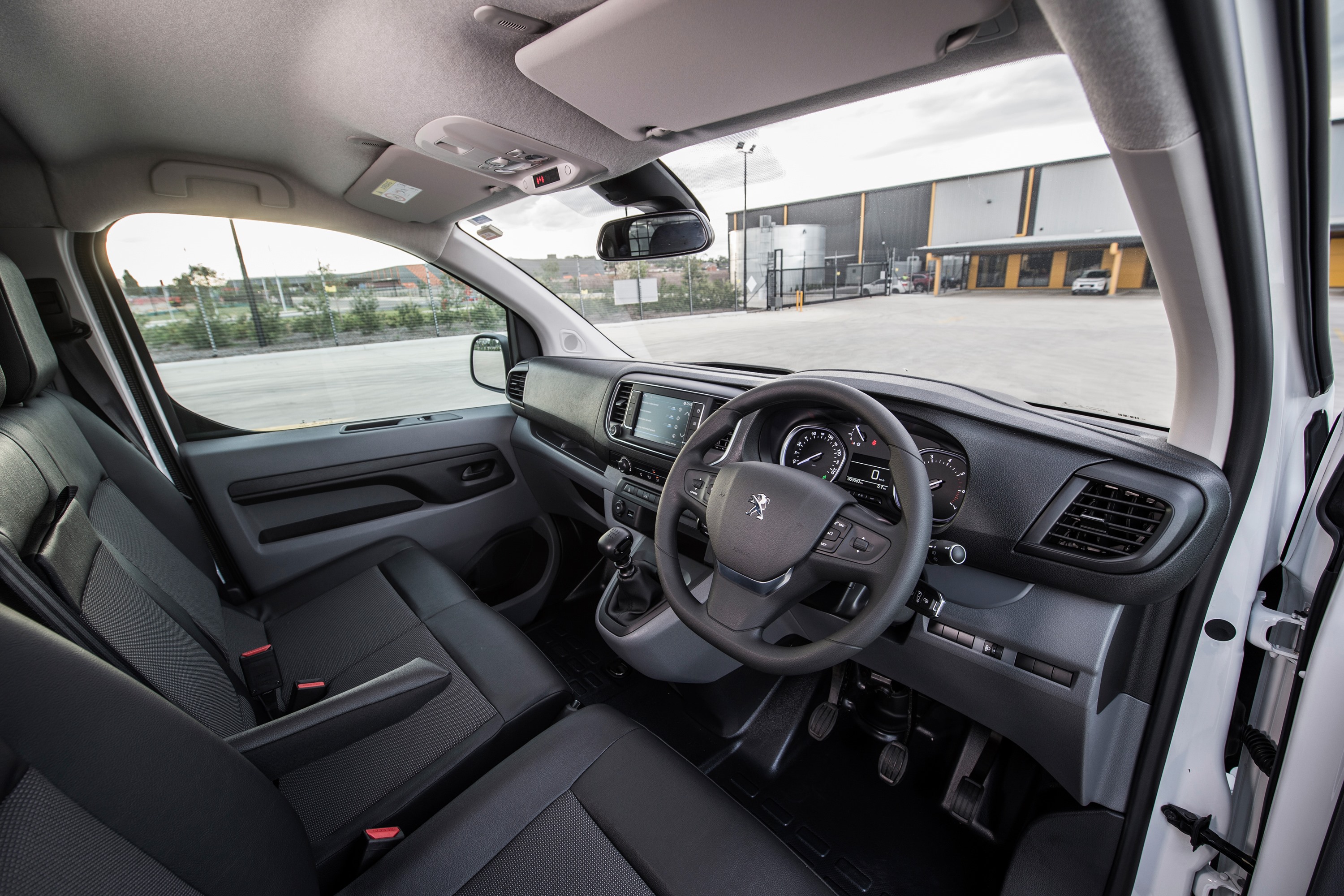 What is the inside of the Peugeot Expert like?
The drivers cabin and passengers area was well laid out for me, fitted with a 7inch multimedia screen, SUV style shaped seats and a generous width of cabin space i felt at ease and in a great position of comfort to drive.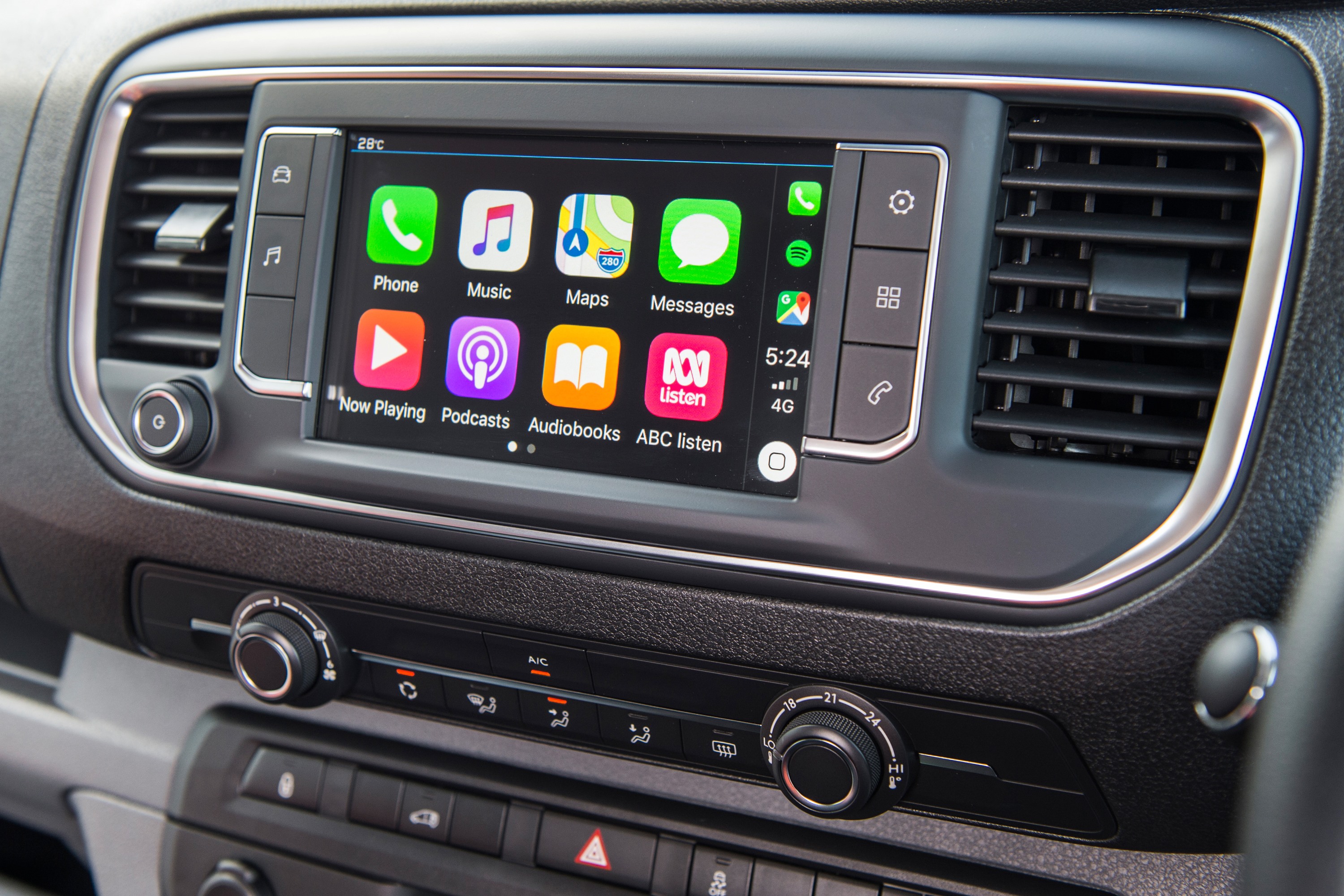 The compatibility of the multimedia system was very user friendly and was an essential part of my commute for navigation and entertainment that week, my IPhone connected quickly and the sound system provided great ambience for my driving.
The seats were extremely comfortable, even for extended periods of time. A key highlight for me was the powerful air-con system which helped provide my "mobile office" with even more comfort being a hotter time of the year to work outdoors.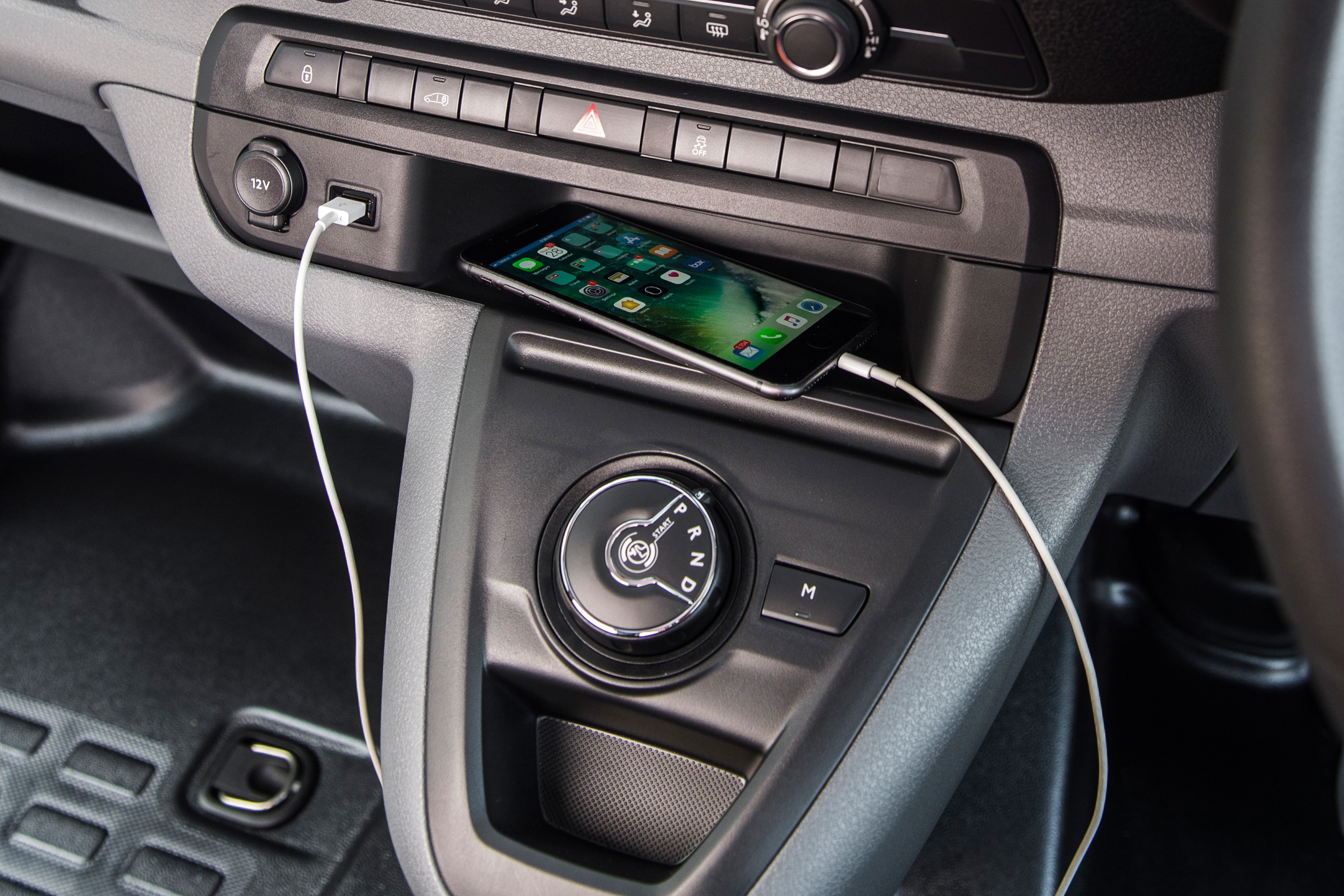 A comfortable cabin means a happy driver which means less road stress and more effective work.
My only gripe with the interior cabin was the lack of conveniently sized drink holders and areas to put paper work or keys, small items etc. The centre tray for a clipboard was good, but it slid a little around and the cup holders on the dash top weren't big enough for larger water bottles.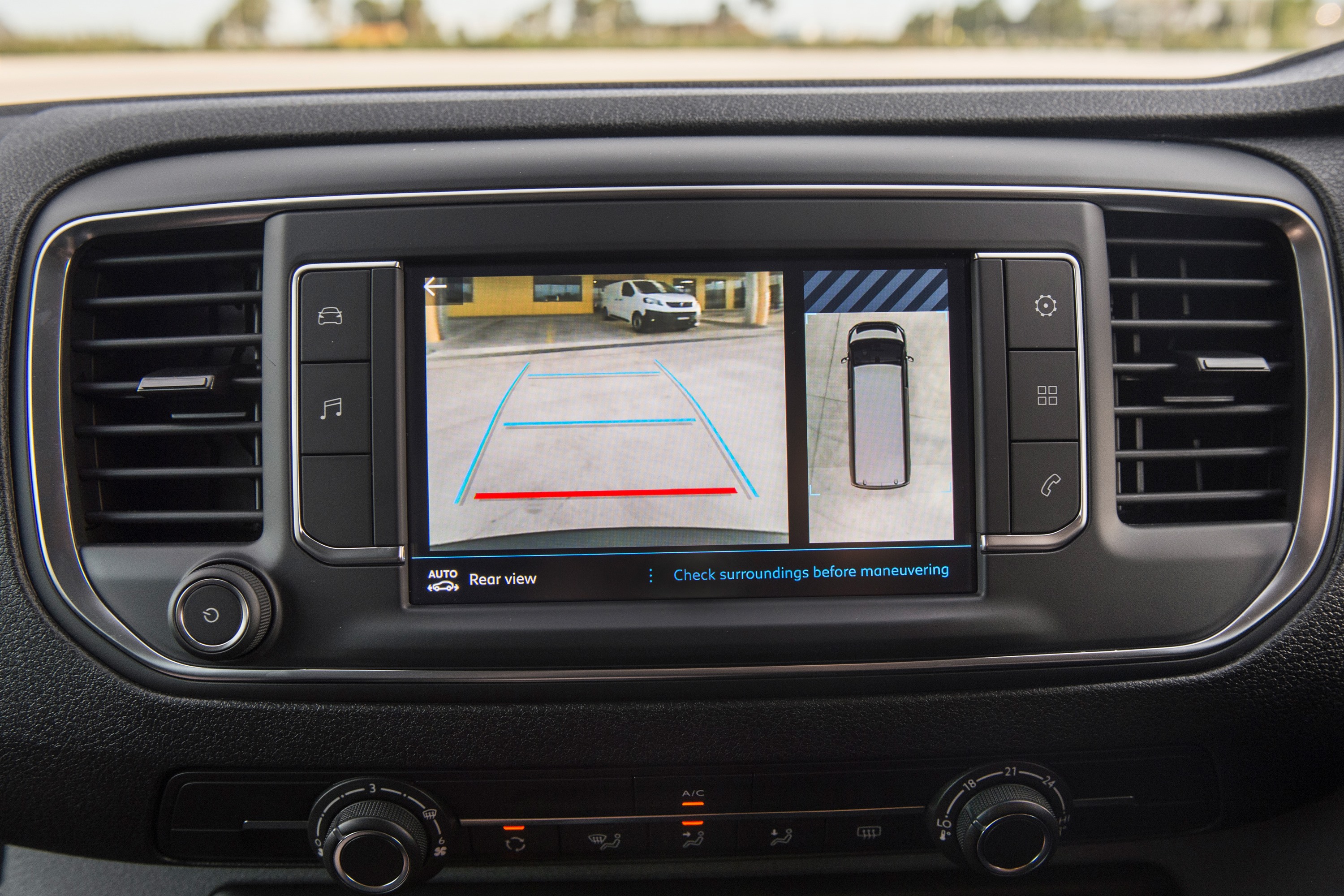 What other features does the Peugeot Expert have?
Extra features like the reverse camera and blind spot sensors provide a sense confidence and comfort in assessing my surrounds and maneuvering. This paired along with the one of the highest ANCAP safety ratings in the current medium van market gave me a great sense of well being and safety.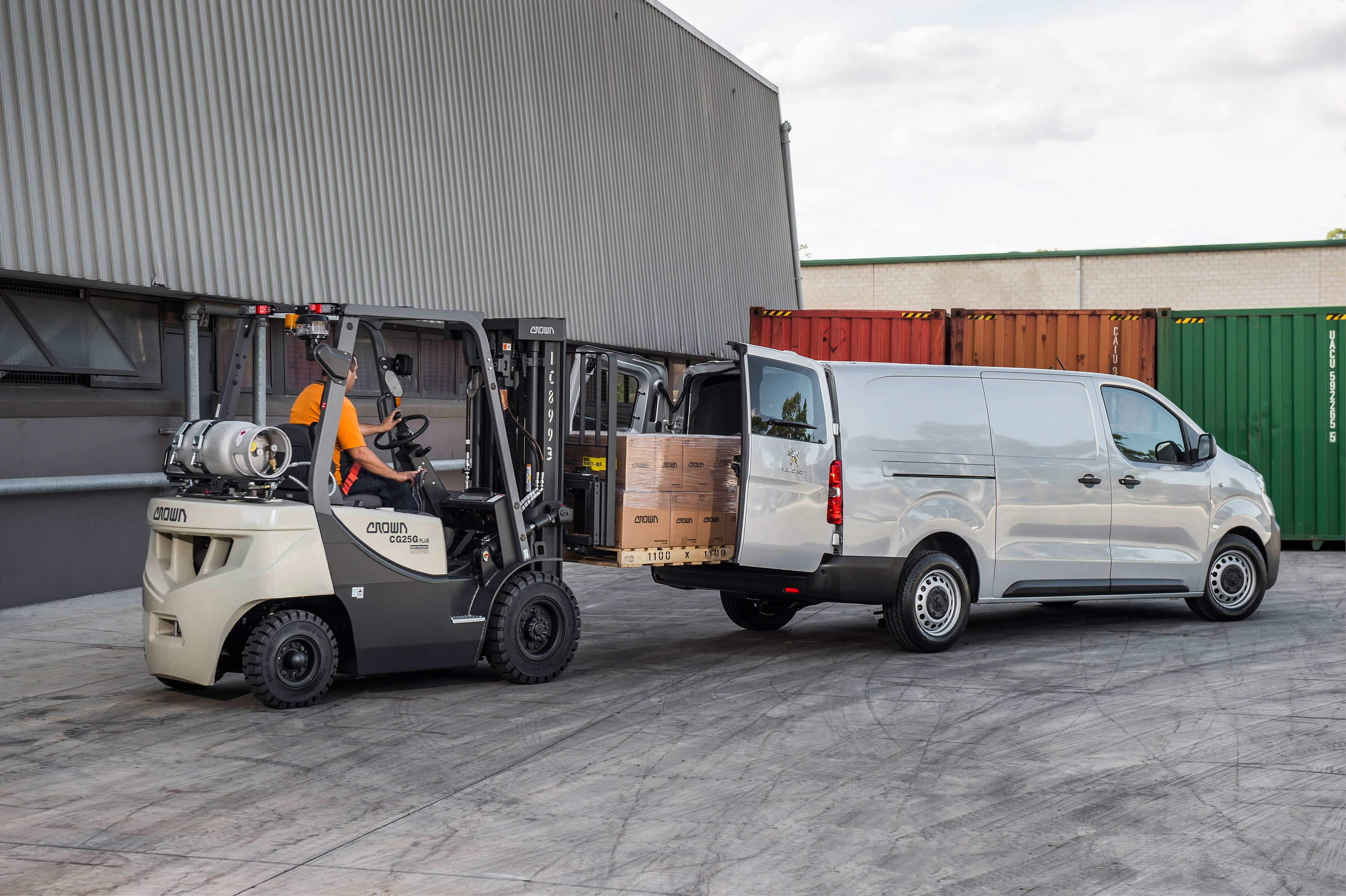 My final thoughts on the Peugeot Expert
In direct relation to my job this van more than exceeded my expectations as a reliable workhorse and turned into more of a vehicle I had genuine joy driving.
This new van by Peugeot has put a bold statement out there in both innovation and practicality at the same time going out of its way to provide the driver with the most comfortable driving experience possible.
I could highly recommend this van to anyone in the trade or logistics sector who needs an asset like this!
Peugeot LCV Expert 110kW/370Nm 2.0L diesel automatic is priced from $42,490 MLP*
*MLP – Manufacturers List Price includes GST and LCT but excluding statutory charges, dealer costs and dealer delivery. See your dealer for RDAP. Does not include price of any options.
Also Look At