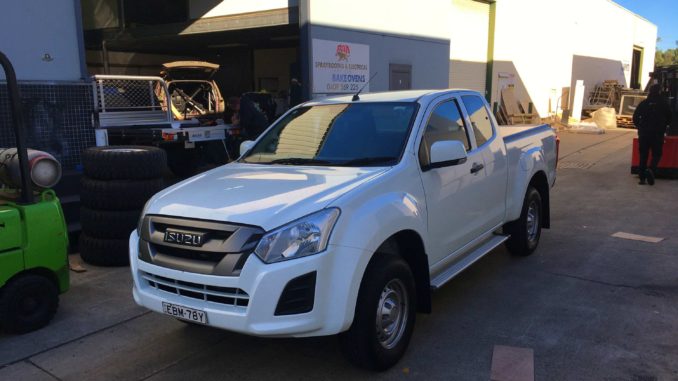 Isuzu D-MAX is due for an upgrade very soon, around the middle of the year, so I thought I would take the opportunity to have a look at a variant that I haven't driven yet.
Reason is that there will probably be runout sales and a few workers looking to capitalise on the tax concessions before June 30 and the dealer's keenness to do a deal in these tough times.
The variant is the SX 4X2 Space Cab High Ride Ute.
We have reviewed a number of D-MAX Utes for work, including the D Max SX 2WD Ute High Ride is the work horse of the Isuzu range and has widespread acceptance as a hard working robust Ute.
4WD Utes include 2018 Isuzu D-Max LST update, Isuzu D-Max LST VS Toyota Hilux SR5, 2018 Isuzu D-Max LST 4WD Dual Cab Ute, 2019 Isuzu D-Max X Runner Limited Edition,
The D Max was updated early in 2017 with a Euro 5 compliant engine and some other improvements. Over the years I have been a fan of the D Max range and my time with the SX 4X2 Space Cab High Ride Ute did nothing to reduce that enthusiasm.
This comes after we have had a run of single cab Utes of late.  We have tested the Ranger XL CC, the Navara RX CC, the Mitsubishi Triton 4X4 CC and others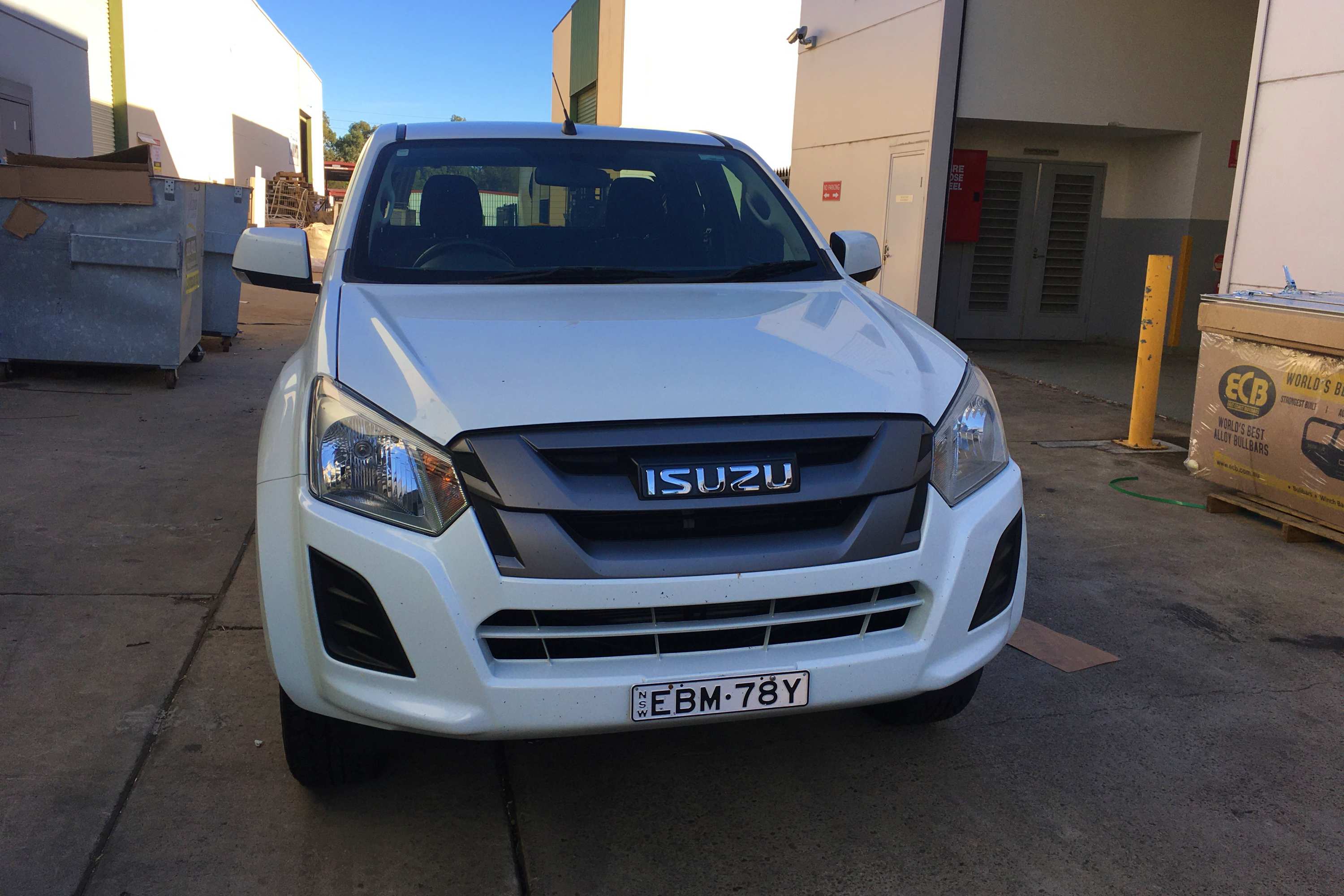 SX 4X2 Space Cab High Ride Ute External
The High ride looks the same as the 4WD range and makes everything a little easier. Like entry and exit for these old bones and weary back. The space cab version maintains a balance between body and tub that perhaps is the best looking of all the Utes.
I also like the softer rounder look of the D-MAX. Utes seem to be divided into the sleek or bulky looks.
The front has halogen multi reflector headlights, no fog lights and bold wheel arches. The particular vehicle we had was fitted with a sliding tub cover. I'm in two minds about these. They provide a practical hard, lockable cover for the tub as well as the ability to carry taller items without removing the hard lid.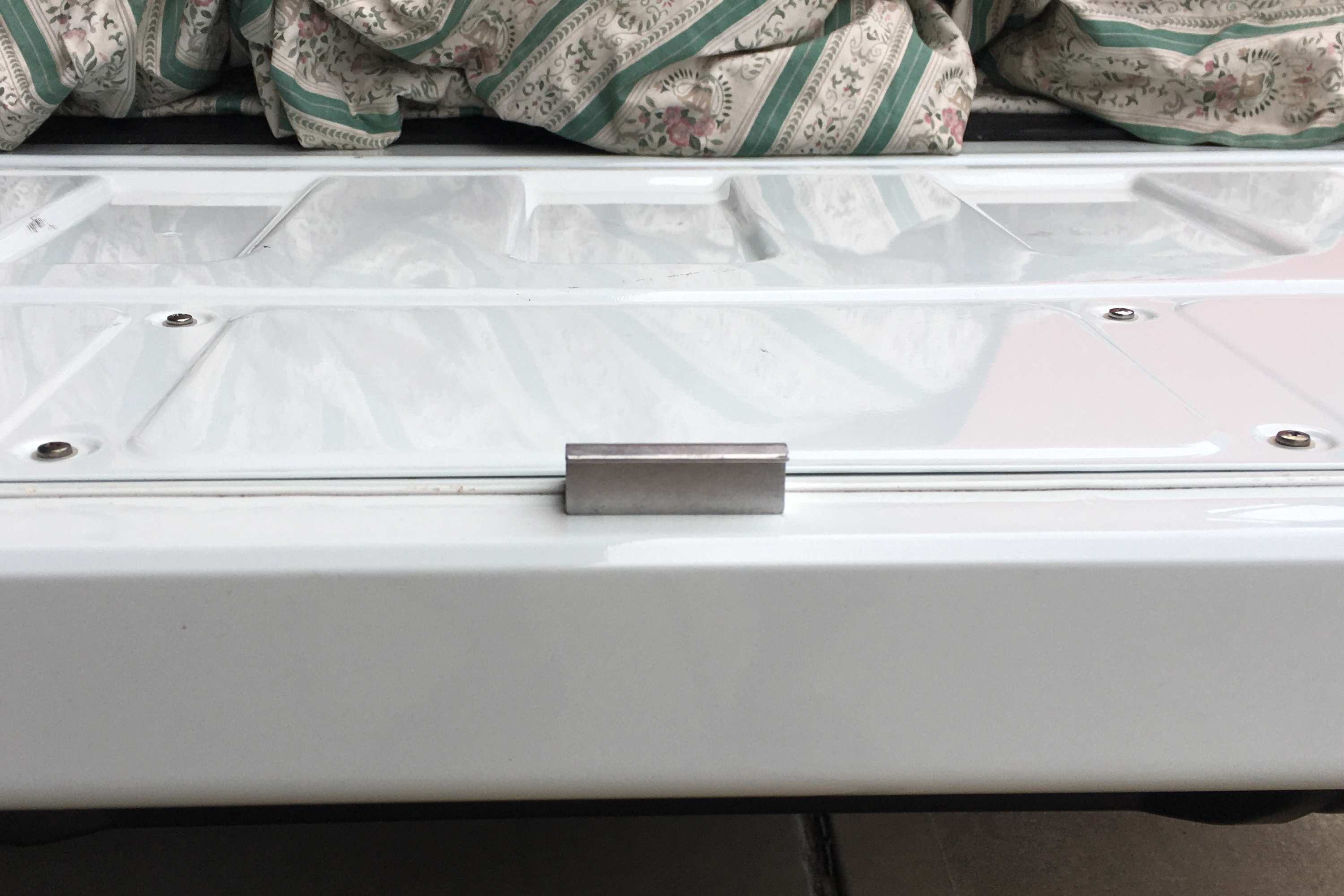 However it also is a right pain the ass. The roller box means that you lose about 35cm of tub space, there is a little room underneath it, but it makes accessing the front tie down points awkward and the receiver on the tailgate means that sliding heavier or bulky items over the tailgate becomes problematic. Given a choice I would never choose one. But note that there is no perfect tub cover choice.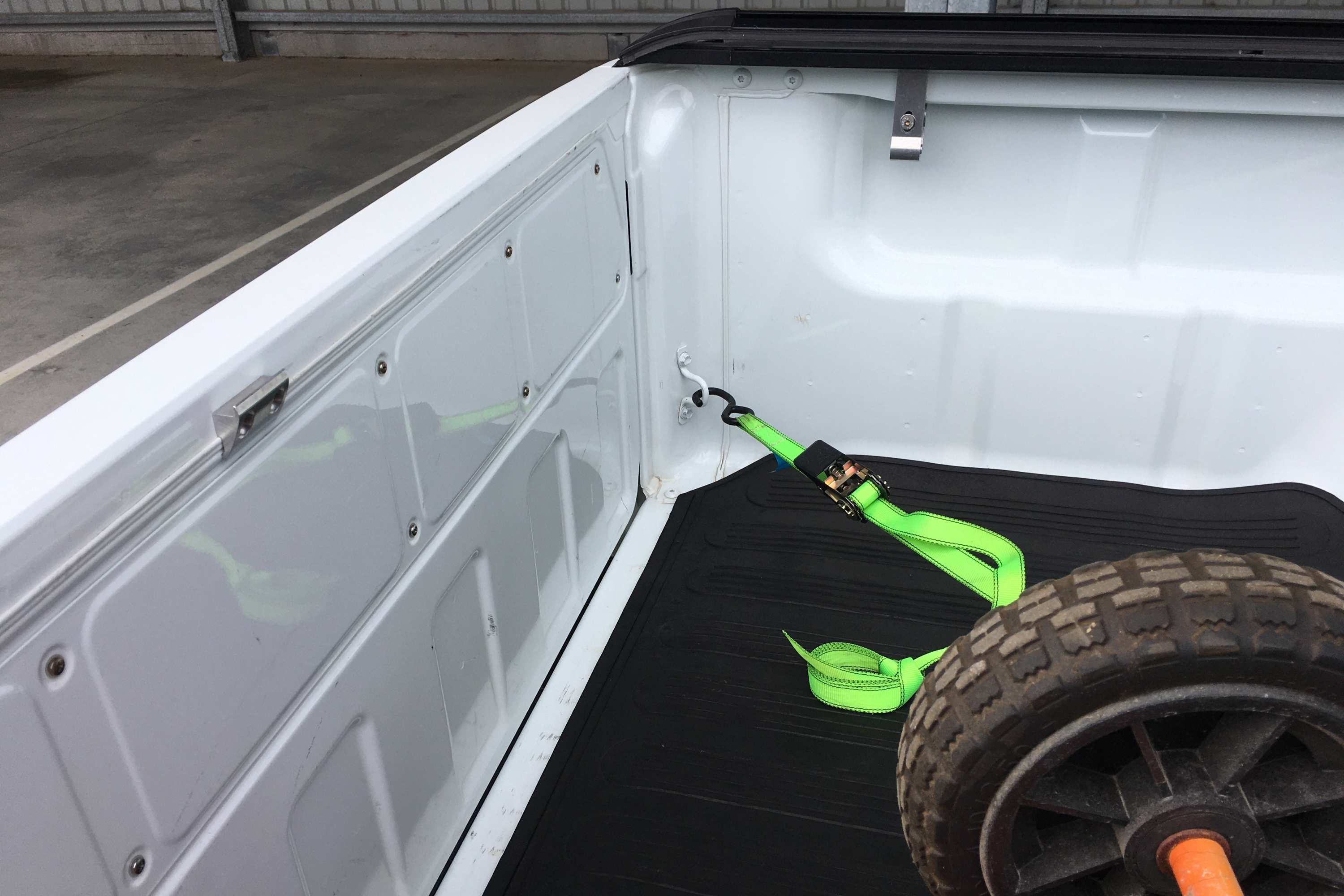 There are four tie down points one low down in each corner, great placement.
Other external features include, 4 tie down points, tub back, bee sting aerial, steel wheels and 245/70 R16 tyres, under front skid/splash plate, under tray spare wheel carrier and rear step.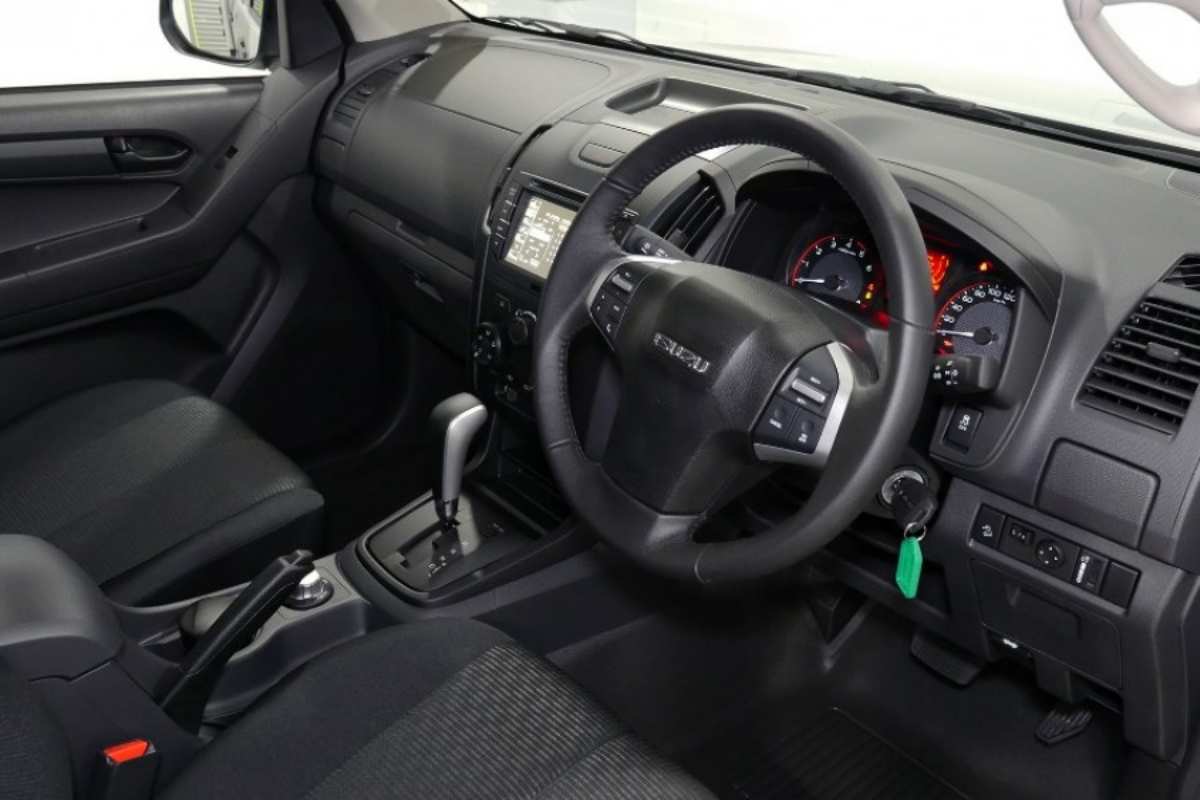 SX 4X2 Space Cab High Ride Ute Internal
Of the three choices, the space cab Ute may be the most practical. The provide excellent room for the front passengers, space behind the seats for storing items inside as well as providing two rear twin pull-down jump seats, which we used.
The SX 4X2 Space Cab Ute is designed for work not recreation.
One thing I like is that the High Ride structure, as mentioned, allows easy entry and exit for the old bones. The doors open wide and with the grab handles it's easy. The rear suicide doors also provide good access for the rear section.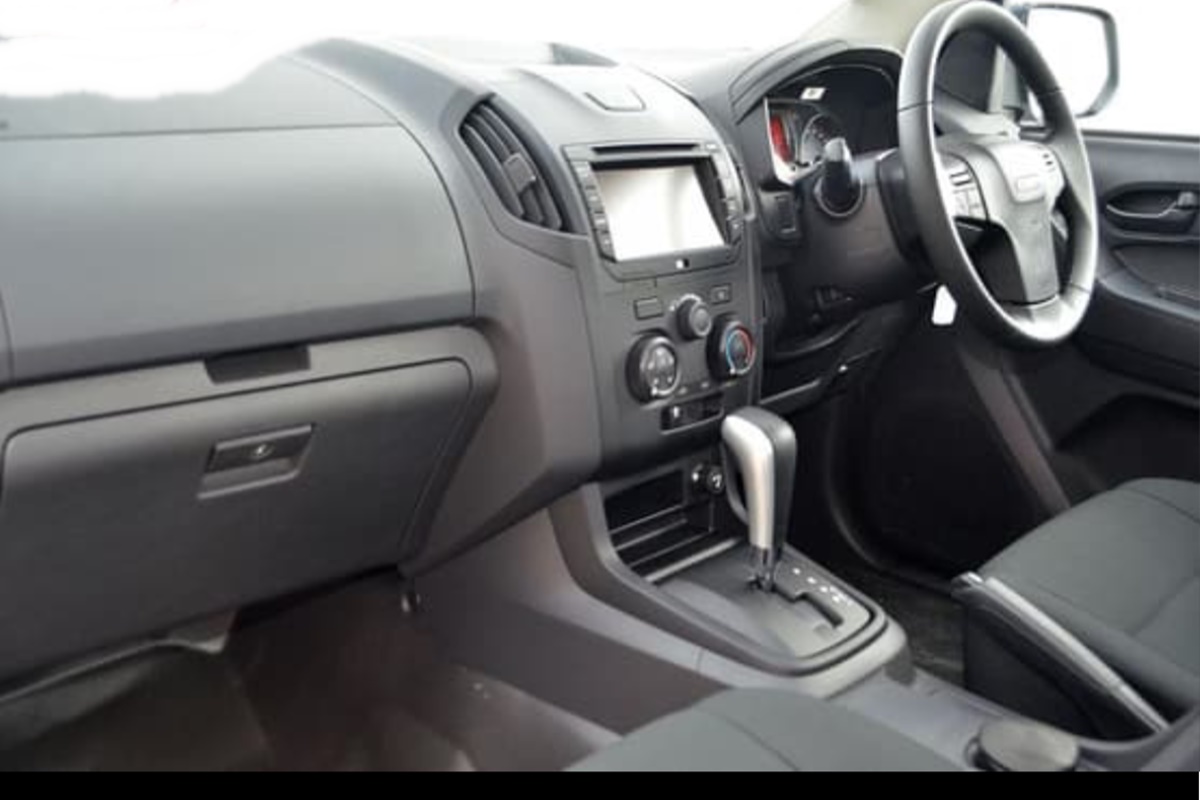 Inside, Isuzu has made concessions to some softer touch points, on the dash and console lid, but overall it's a work Ute.
The front seat is relatively comfortable, with enough room for taller drivers. That is the main benefit over the 2 door Ute. There is however plenty of head room, adequate shoulder and hip room.
The dash is typical Isuzu with two outer dials and a MFD in between. The steering wheel is thick and houses controls for the stereo and cruise control. It is however only height adjustable.
The central stack is simple but effective. I disliked the fact that there was no Sat Nav. and the screen again was difficult to read in direct sunlight. Hopefully this will be replaced in the new model coming soon. Note that almost everyone I spoke to while driving complained about the quality of the Bluetooth connection. Not the best for trades people and workers.
Storage is pretty good, with a decent sized glove box, a second on top and reasonable centre console bin. Good door pockets with bottle holders, central cup holders and the clever feature of slide out cup holders on the dash.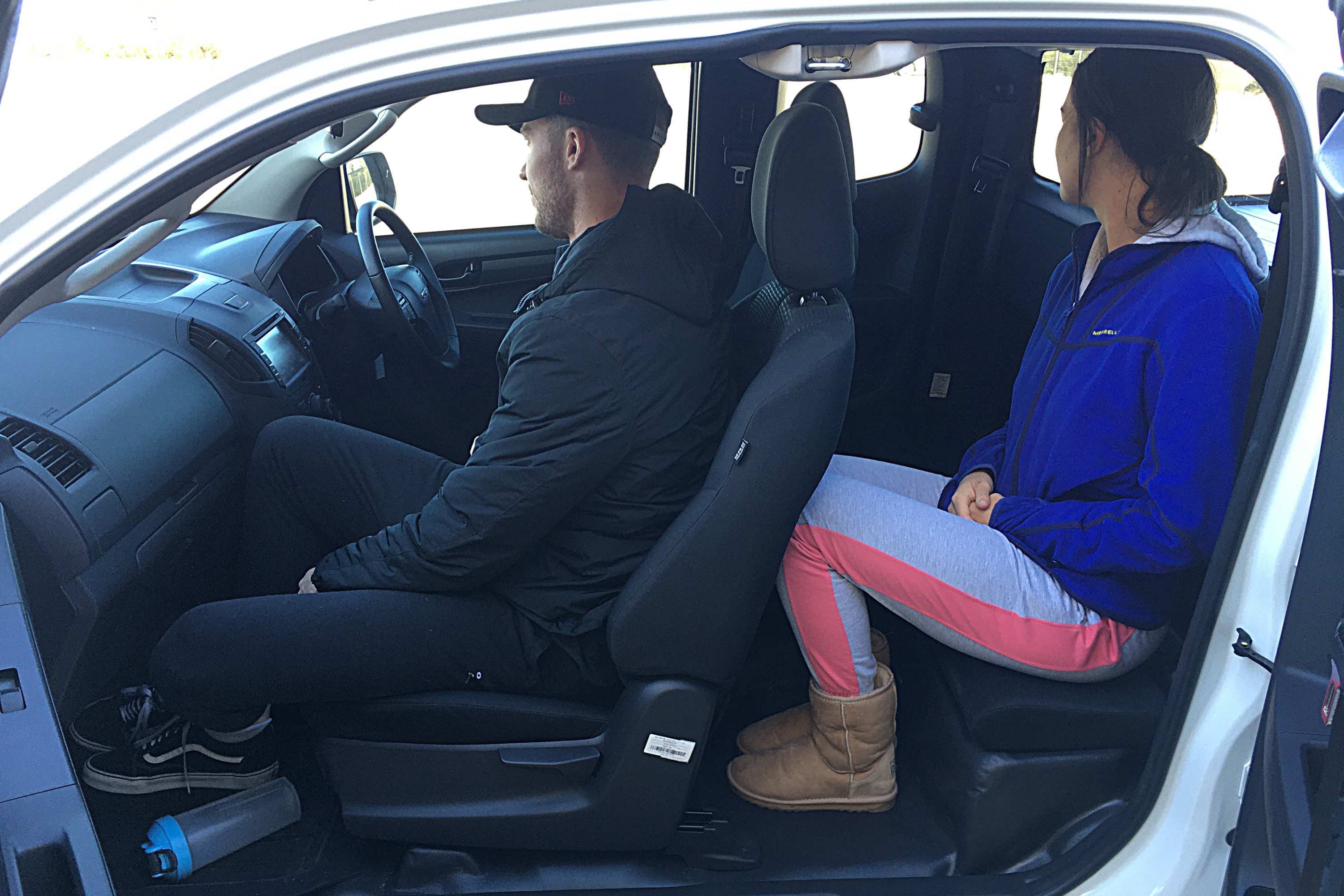 The extra room in the cabin behind the seats is unbelievably handy. It allows little things like shopping bags, luggage, portable 40l fridge and more to be stored safely inside without sliding around everywhere in the tray. It will also fit passengers at a pinch for shorter trips.
The almost hose out interior and simple features are a nod to the practicality and functionality of the Isuzu D Max SX.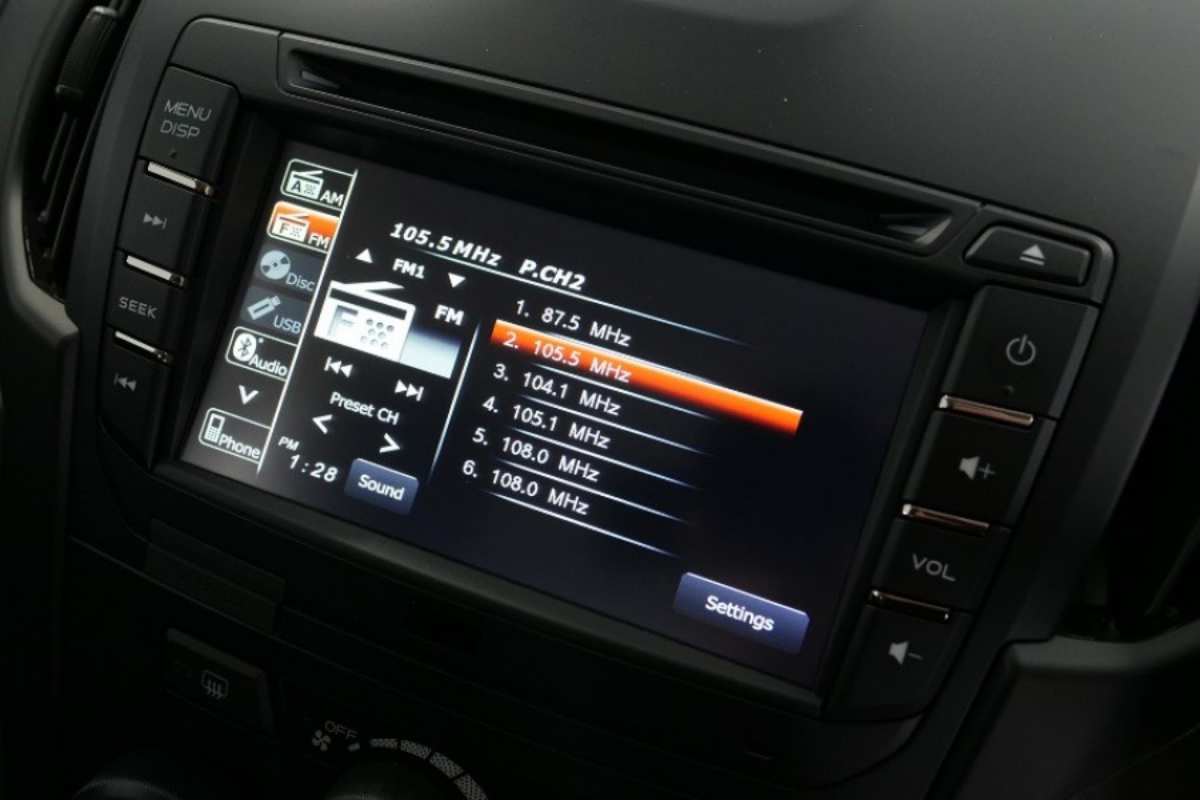 SX 4X2 Space Cab High Ride Ute Features
This could be a short section as the D Max SX isn't exactly laden with features.
Recent improvements have seen some important features added such as
Electric windows (auto for driver)
7″ Touchscreen DVD/CD/MP3/FM/AM/AUX audio unit with USB, iPod® input and Bluetooth® audio streaming
Central locking with keyless entry
Steering wheel controls for Cruise Control and sound system
Power external mirrors.
Reverse camera
Hose out rubber flooring
Plenty of storage, including under the jump seats
'A' pillar grab handles
However the story here is also about what the D Max SX doesn't have as features that are really missed.
No Sat Navigation. Probably essential for delivery drivers or trades people.
No additional lumbar support.
Height adjustable steering wheel only

SX 4X2 Space Cab High Ride Ute Drive and Engine
The D Max was upgraded early 2017 and is powered by a Euro 5 compliant 3.0L 4 Cyl. Intercooled turbo-diesel engine with double overhead cam.
The D Max engine produces power of 130kW @ 3600rpm and torque of 430Nm @ 2000-2200rpm running through a 6 speed sports automatic transmission.
The flat torque curve allows easy driving and also assistance with fuel economy, my real fuel usage was about 10.5L/100K over the 1000km from the tank.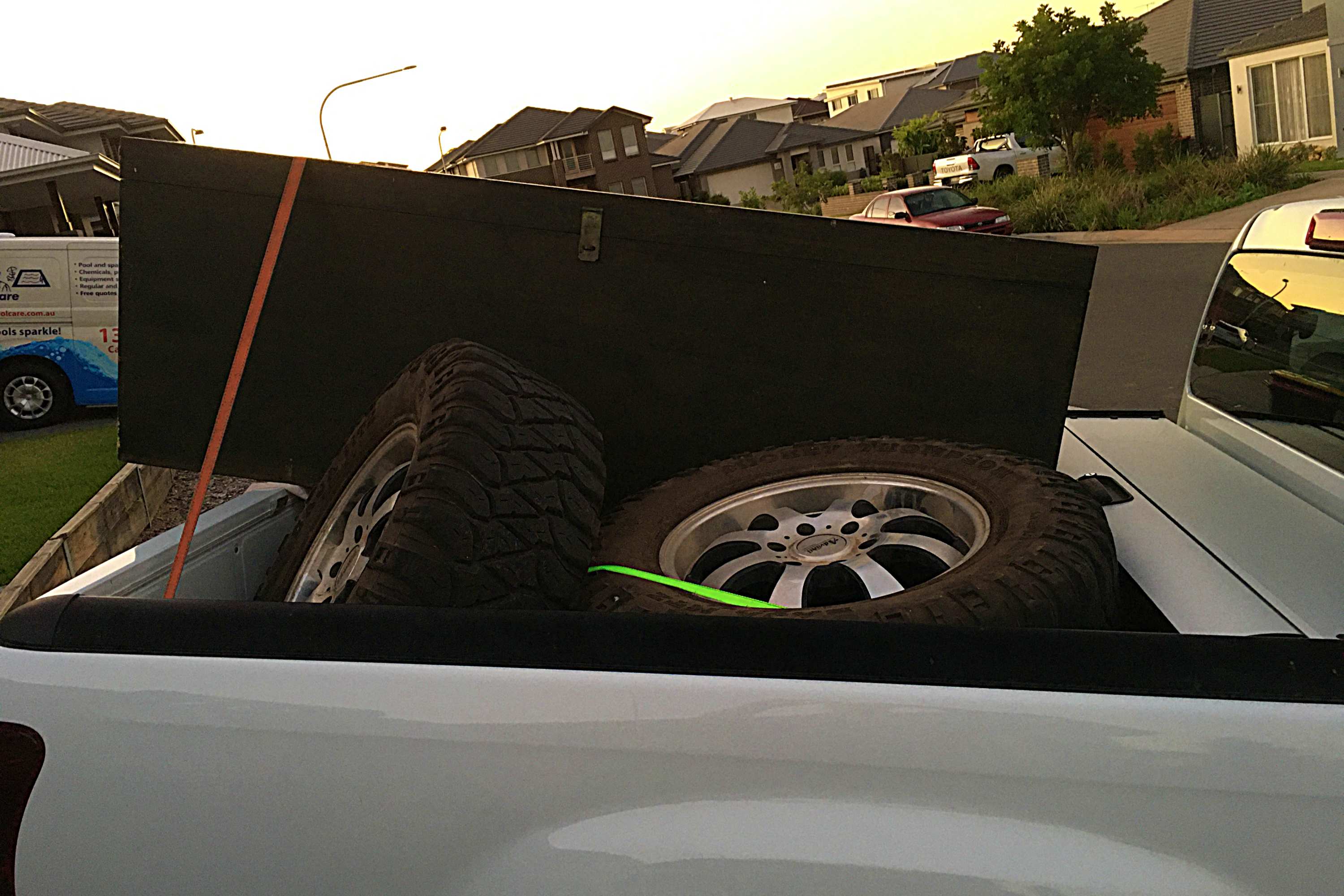 The Space Cab rides better than the 2 door cab chassis when empty. It rides just like the dual cab.
With the 3.0L engine, we never experienced a problem with power either.
On the freeway, the 6 speed transmission proved relaxed and rarely hunted between gears. It cruised at a relaxed rpm at the speed limit. There was little road noise, or wind noise.
Cruising in the suburbs, the D Max was easy to drive, overall visibility is pretty good.
The D Max has always has been a good tow vehicle. Remember to factor the tow ball download rating into your payload capacity calculations.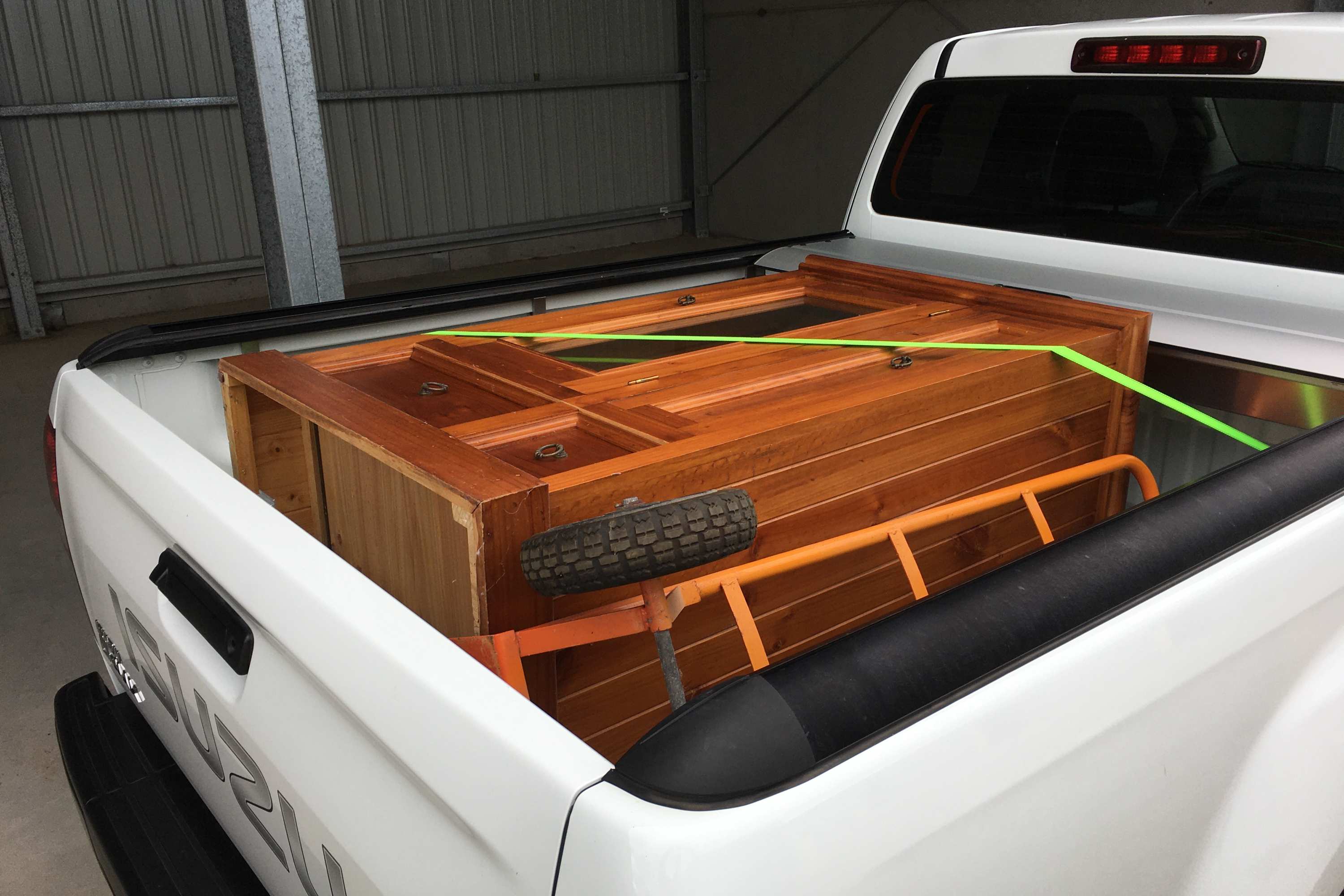 SX 4X2 Space Cab High Ride Ute Safety
Safety is an ever moving feature on cars and more importantly Utes. The Isuzu D Max SX Single Cab High Ride 2WD has a 5 star ANCAP safety rating but the market leaders far exceed the safety features of the SX.
It does however have improved safety features. These include:
Anti-skid Brake System (ABS)
Electronic Stability Control (ESC)
Electronic Brakeforce Distribution (EBD)
Traction Control System (TCS)
Emergency Brake Assist (EBA)
Trailer Sway Control (TSC)
Hill Start Assist (HSA)
Hill Descent Control (HDC)
6 Airbags: dual front, curtain and side
Reversing Camera
Side anti-intrusion bars inside all doors
Engine immobilizer

SX 4X2 Space Cab High Ride Ute dimensions and capacity?
The Isuzu SX has an
overall length of 5295mm,
wheelbase of 3095mm,
width of 1860mm and
Height of 1780mm.
Unladen ground clearance is 225mm
Approach angle is 29.5 degrees, rampover is 21.7 degrees and departure angle is 22.4 degrees.
Turning circle is 12.6m,
Tub length 1.825m. depth 465mm
Width between wheel houses
Width between wheel arches 1,105
Kerb mass of 1866kg and Payload of 1084kg.
GVM of 2950kg, GCM of 5850kg.
Fuel tank is 76L
Towing capacity is 3500kg and tow ball rating is up to 350kg WITH 50mm ball.

SX 4X2 Space Cab High Ride Ute Little Niggles
Like all vehicles there are things that drivers find annoying or inconvenient. On the SX these include: terrible clarity on the centre screen in daylight and in direct sunlight, missing some emerging and important active safety features, no Apple Car Play or android Auto, no LED headlights, no fog lights, no auto headlights, no AEB, and the list of missing features goes on.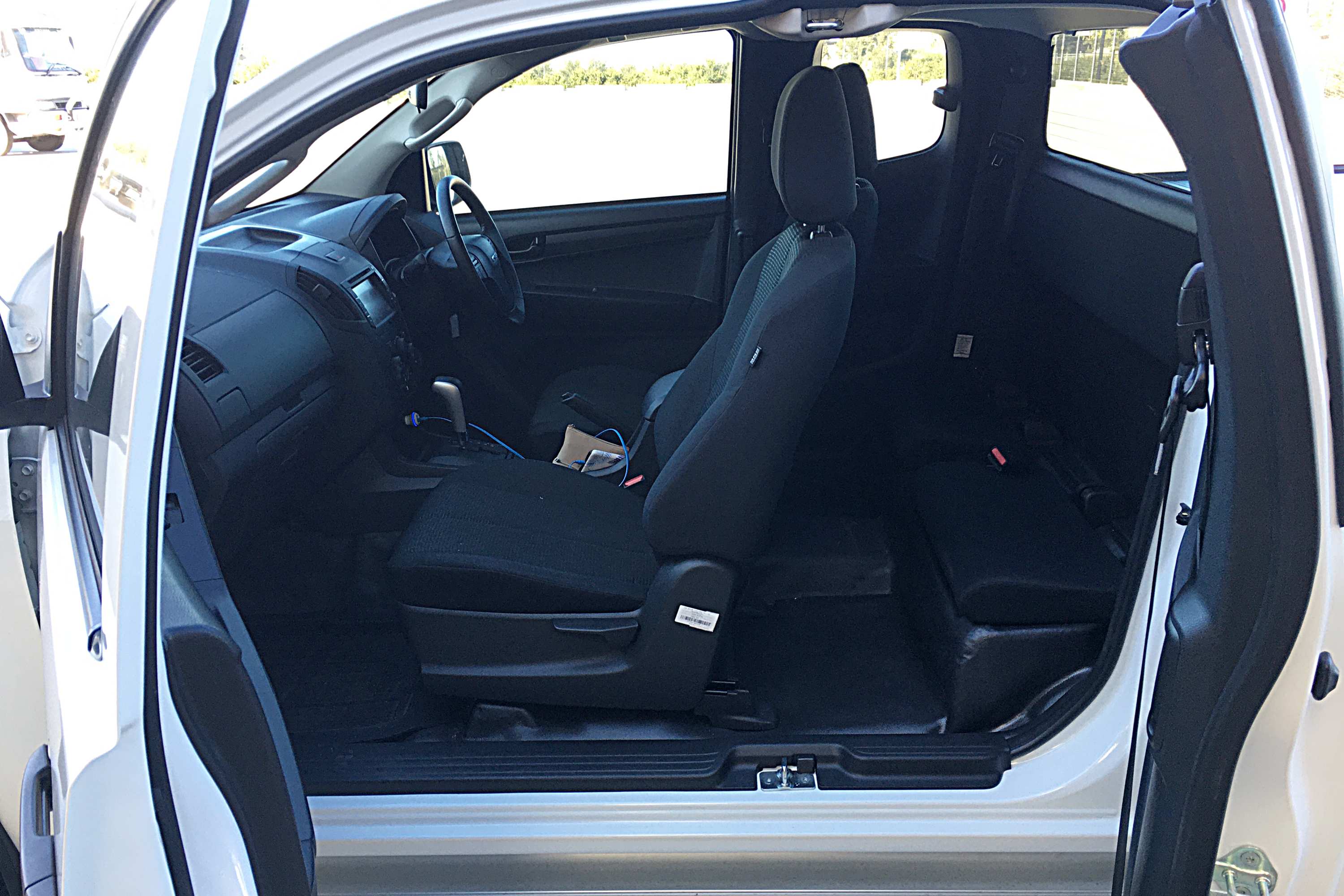 SX 4X2 Space Cab High Ride Ute Summary
The Isuzu SX 4X2 Space Cab Ute is an unusual work Ute. The fact that it is a high rider, a tub Ute and with the extra room in the cabin makes it unique.
It is devoid of many creature comforts, safety and technological features, yet still has enough to ensure it's not too inconvenient.
As mentioned, I'm not a fan of the hard slide top as it takes away precious cargo space.
It is a workhorse with no pretensions at a family vehicle or a recreational vehicle, yet has different practicality that a single cab Ute.
The SX has the balance of being able to tow heavy trailers and have a big payload, as well as repeat the tasks asked of it over many years.
The Isuzu D Max SX 4×2 Space Cab High Ride is the type of Ute you buy, use it for everything for 10 years and then think about buying a new Ute, but struggle with the choice as it's still going strong. 10 years, 400,000km plus are all within easy reach for such a Ute.
Like its SX 4X2 SCC cousin, as a workhorse Ute for a trade person or delivery driver, you will be hard pressed to find a better Ute. The words I would use to describe it are authentic, honest and robust.
The new Ute that's coming will be better, yes, but there is nothing wrong with this model and there will be some bargains, especially before June 30 this year. If you're wanting a work Ute, NOW is the time to buy.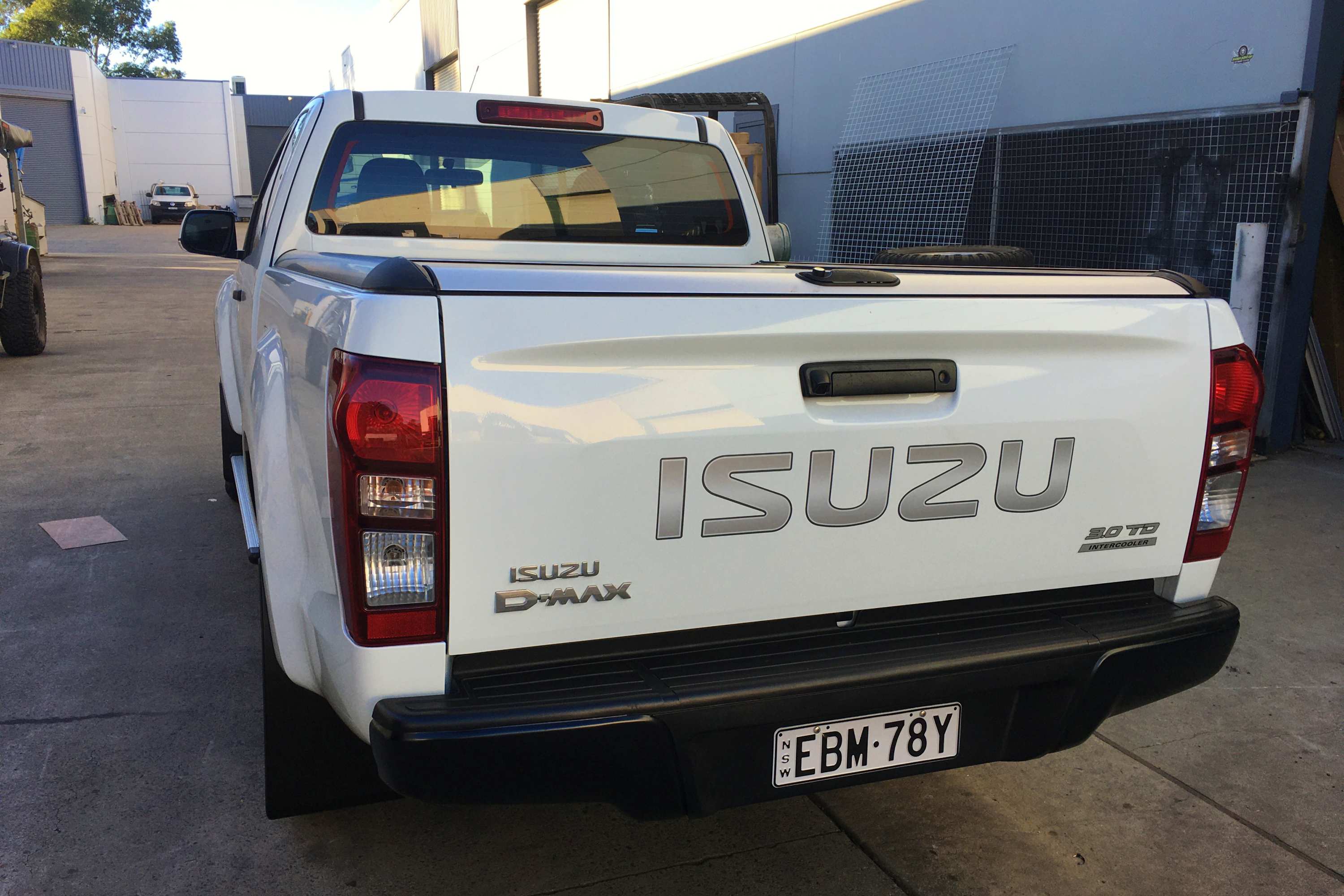 Good Bits
Towing ability
Robust reliability
Payload
 Not so good Bits
Bluetooth has poor quality reception
No Sat Nav.
Centre screen is atrocious visibility in sun.
Also Look At

Model: Isuzu SX 4X2 Space Cab High Ride Ute
Model Price:  $36,300 MLP*
Engine:  3.0L 4 Cyl Euro 5 TDi
Drivetrain: RWD 6 speed Auto
Power:  130kW @ 3600rpm
Torque:  430Nm @ 2000-2200rpm
Safety:  4 Star ANCAP
CO2 Emissions:  198 g/km
Economy ADR:   7.5 L/100km
Tow Capacity:    3500kg
Tow Ball Rating: 350kg
Servicing: 7 Year Capped Price
Warranty: 6yr/ 150,000 km with 6 Yr. roadside assist
*MLP – Manufacturers List Price includes GST and LCT but excluding statutory charges, dealer costs and dealer delivery. See your dealer for RDAP. Does not include price of any options.
Overall Rating     81/100
Behind the Wheel 7
Comfort 7
Equipment 6
Performance 8
Ride & Handling 8
Practicality 9
Fit for Purpose 9
Towing Ability   10
Payload 8
Value for Money 9