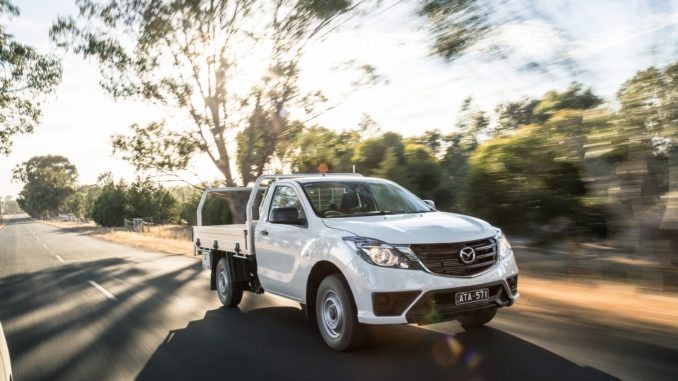 Mazda customers will be getting on the road for less this end of financial year, with compelling offers across the Mazda range.
Customers stand to save thousands, with driveaway pricing applied to a range of Mazda BT-50 models, SUVs and passenger cars. Dealers Australia wide are open and well stocked with vehicles available for delivery before 30 June, meaning customers can take advantage of further tax time savings.
Business buyers looking for a work horse will save big on 2019 build Mazda BT-50, with more than $10,000 wiped off models like the Dual Cab XT 4X4 manual, which has a driveaway price of $37,490 and the BT-50 Single Cab chassis XT 4×2 manual at just $29,990 driveaway.