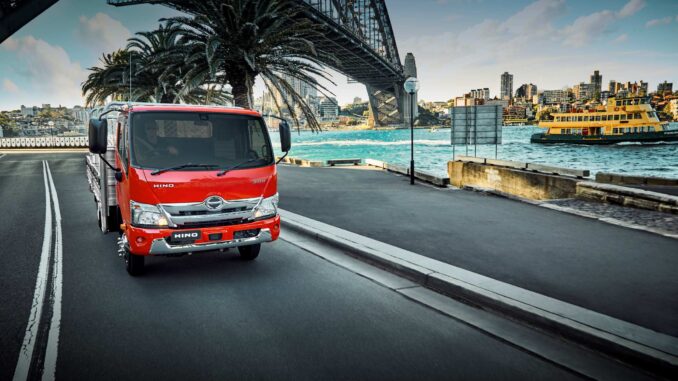 Hino 300 series has been a successful model for the Hino brand and with the strong move towards increased delivery and last mile business due to recent Covid-19 restrictions, the release of the latest 300 4X2 Light Duty Truck range is perfect timing.
Hino launched their 300 4X4 series in 2019 and that has also proved popular.
Some key Highlights of 300 series 4X2
New models including the 721
Increased safety features
Increased towing capacity
Choice of manual or true automatic transmissions
Standard Cab, Wide Cab and Wide Crew Cab configurations
Both four litre and high horsepower five litre engines available
Australia's only light-duty Hybrid electric-diesel variants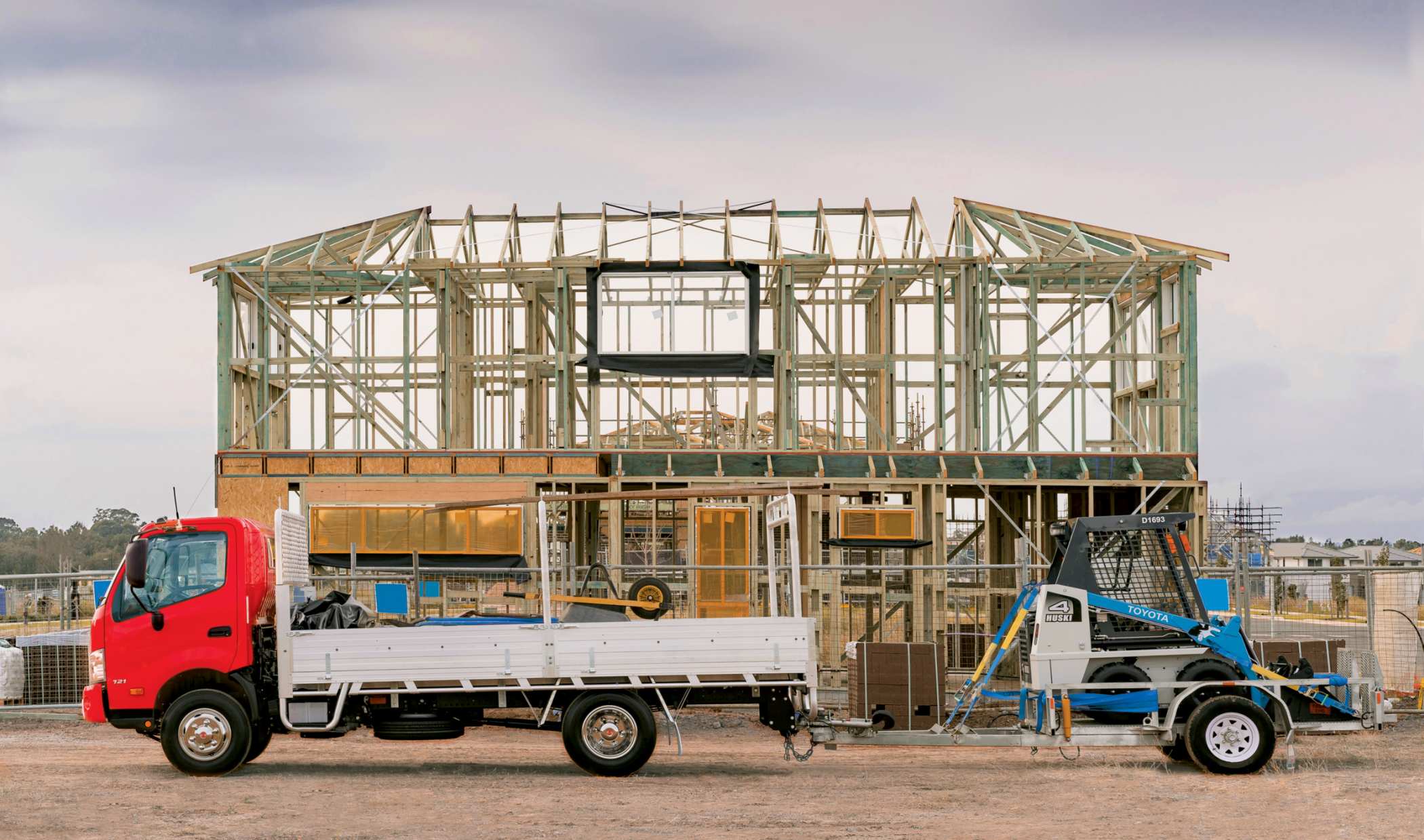 Hino 300 721 Models
The 721 features the five litre J05E-UJ engine with an impressive 205hp and 600Nm of torque, matched to the six-speed double overdrive true automatic transmission, with a towing capacity of 3.5 tonne.
"The new 721 opens up many opportunities in the 6.5 tonne Gross Vehicle Mass (GVM) class for tradespeople and local councils, with the true automatic transmission matched to the most powerful and highest torque engine in its class," said Daniel Petrovski, Manager of Product Strategy for Hino Australia.
"The 721 is available in multiple wheelbases, as well as Single and Crew Cab models and fills an important gap in the market for Hino.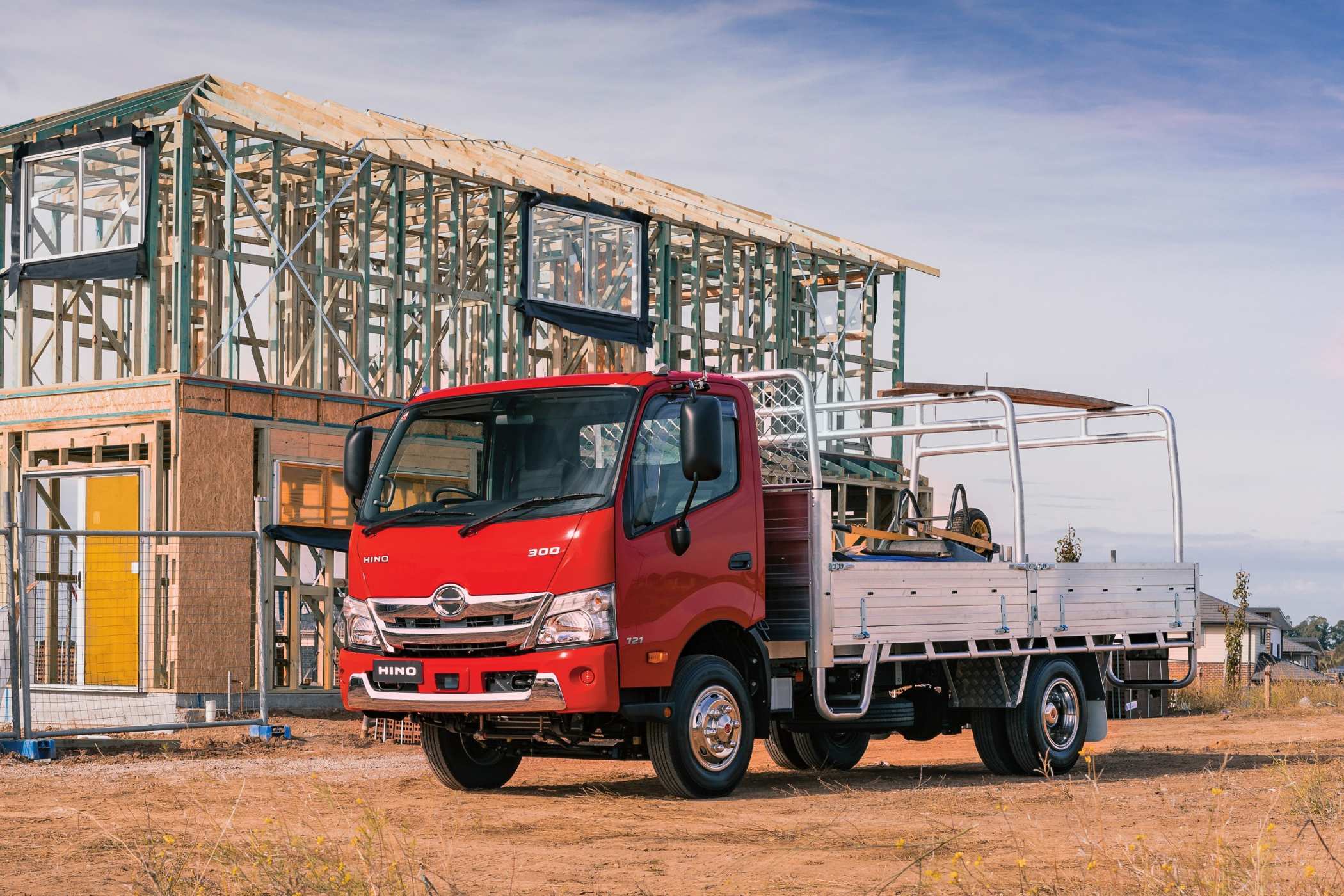 Hino 300 616 and 617 Models
Starting with the 616 Standard Single Cab, which features independent front suspension, a unique feature among the 300 Series range.
Car license versions include 616 Standard, 616 Wide and 616 Crew Cab variants, and the automatic transmission's towing capacity has improved from 2.8 tonne to 3.5 tonne.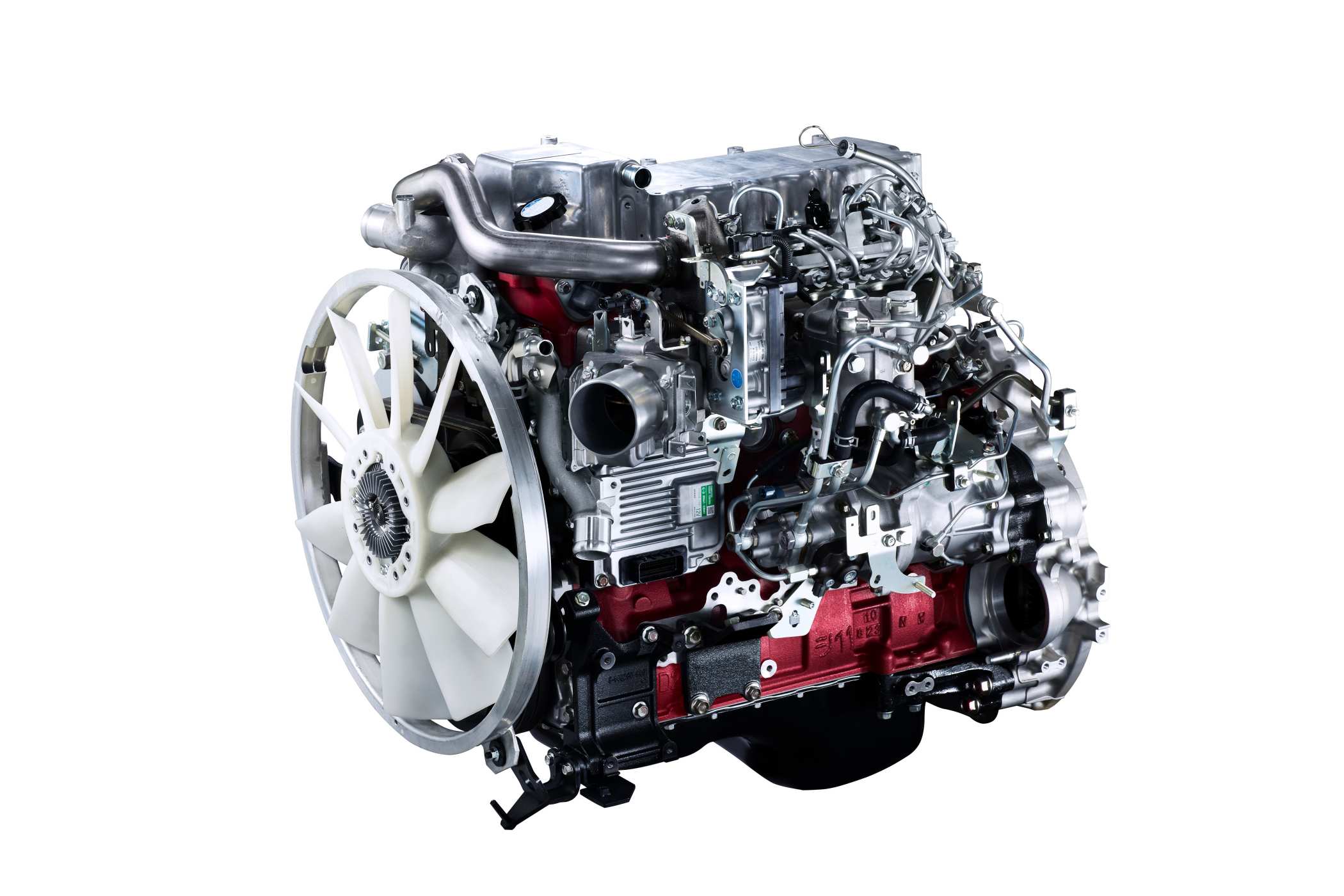 With 4.5 tonne GVM and 8.0 tonne Gross Combined Mass (GCM) ratings, 616 trucks are fitted with the four litre N04C common-rail turbo-diesel engine, rated at 150hp and providing 420Nm of torque.
All 616 Standard Cab models can be upgraded to an increased payload of 5.5 tonne GVM on a light rigid truck licence.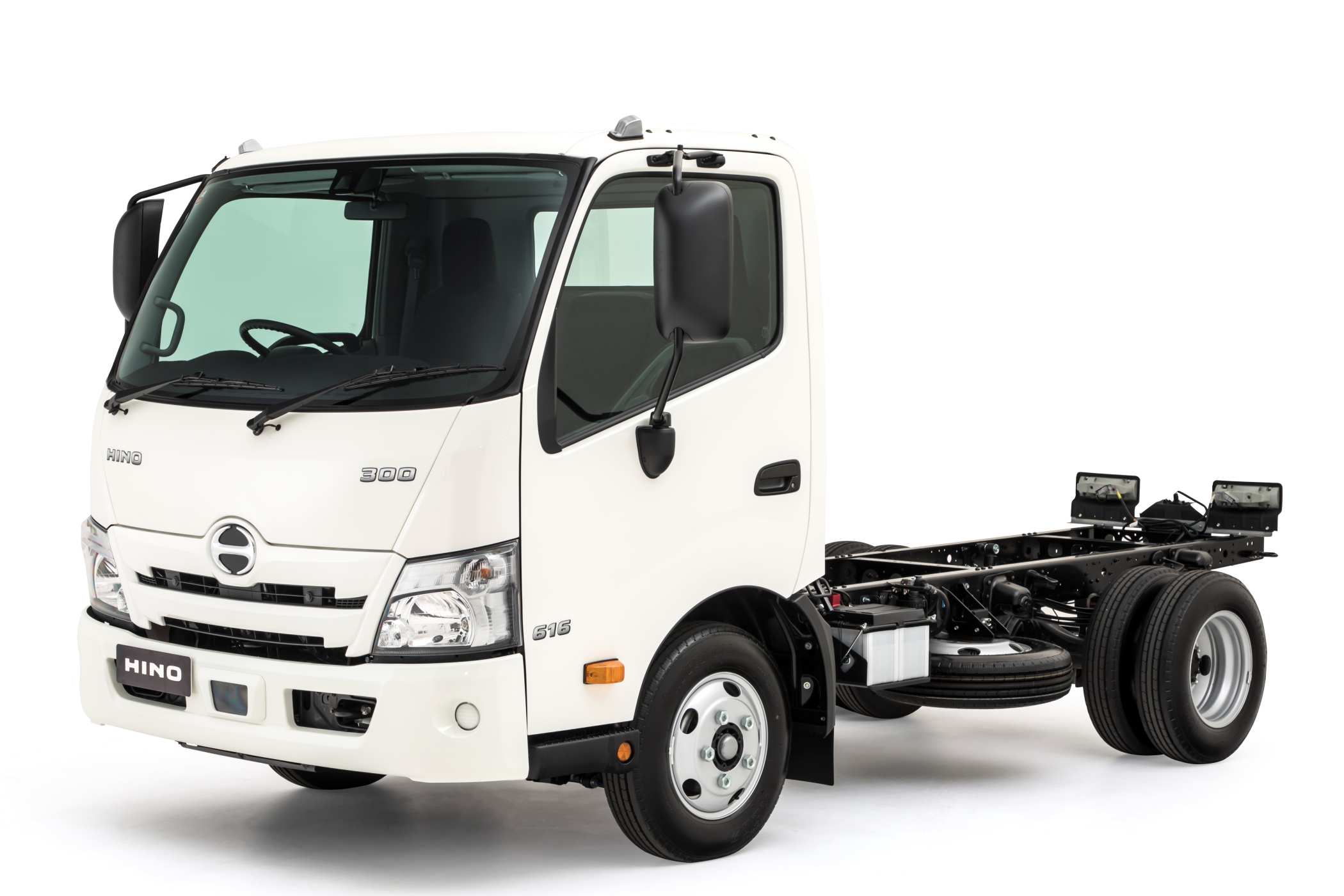 Wide Cab models start with the 616 and 617, both of which have a standard GVM of 4.5 tonne for car-licenced operation and can be uprated to 5.5 tonne GVM on a light rigid truck licence.
"The 617 manual model is also powered by the N04C engine, this time with the Hino six-speed double overdrive manual transmission – this combination produces 165hp (121kW) and 464Nm of torque," said Mr Petrovski.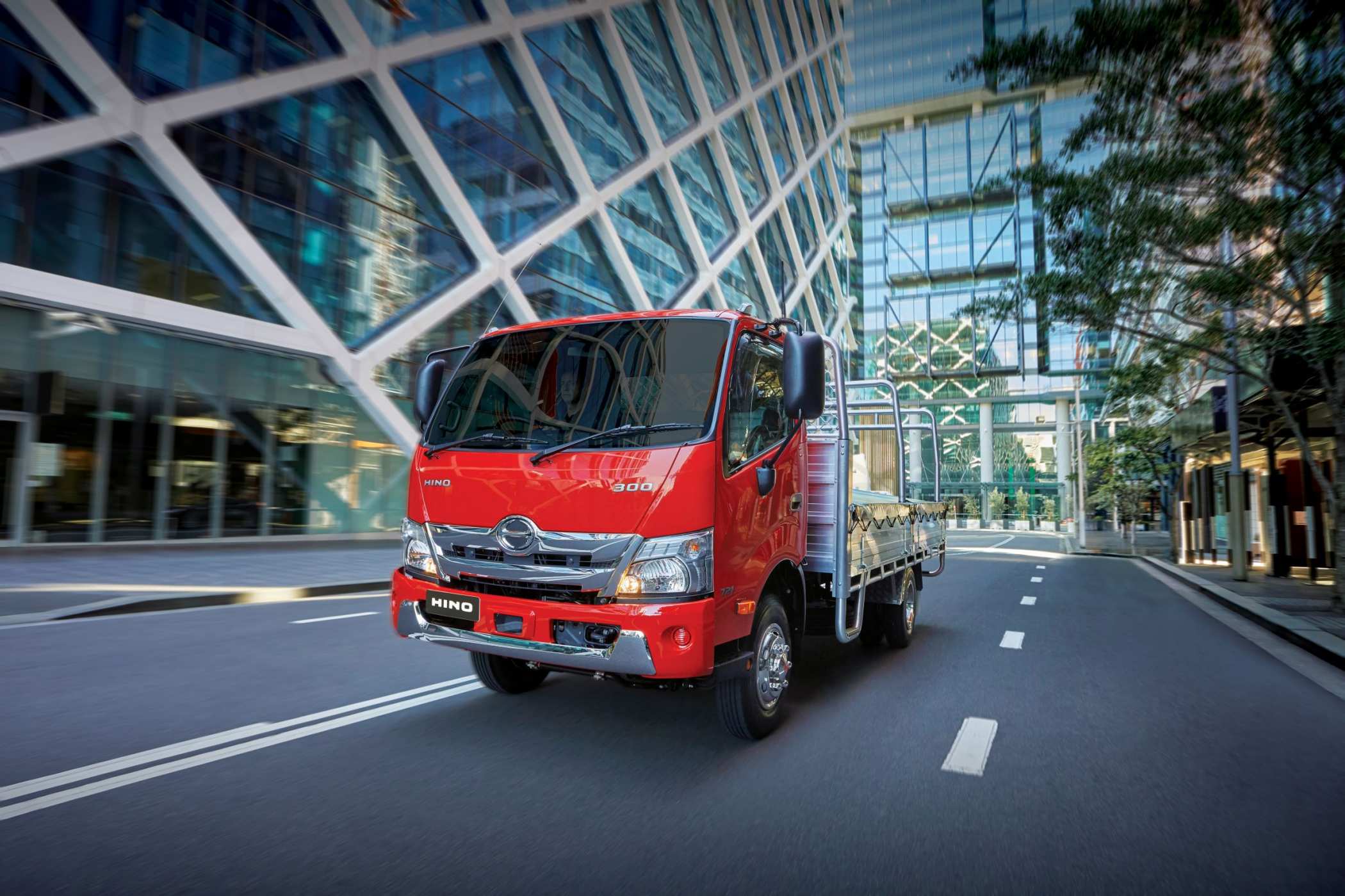 Hino 300 other models updates
The 716 and 717 Wide Cab models cover the 6.5 tonne GVM range, fitted with the four litre engine, with either a true automatic or manual transmission available.
The 816 Wide Cab model also comes with an automatic transmission, and is fitted with 17.5-inch wheels, higher rated tyres, and higher rated axles, which increase its GVM to 8.0 tonne and boost its payload offering.
The 917 model retains the four litre engine mated to the six-speed manual transmission and has an 8.5 tonne GVM on a medium rigid truck licence, and can be rated to 7,995kg for light-duty truck customers.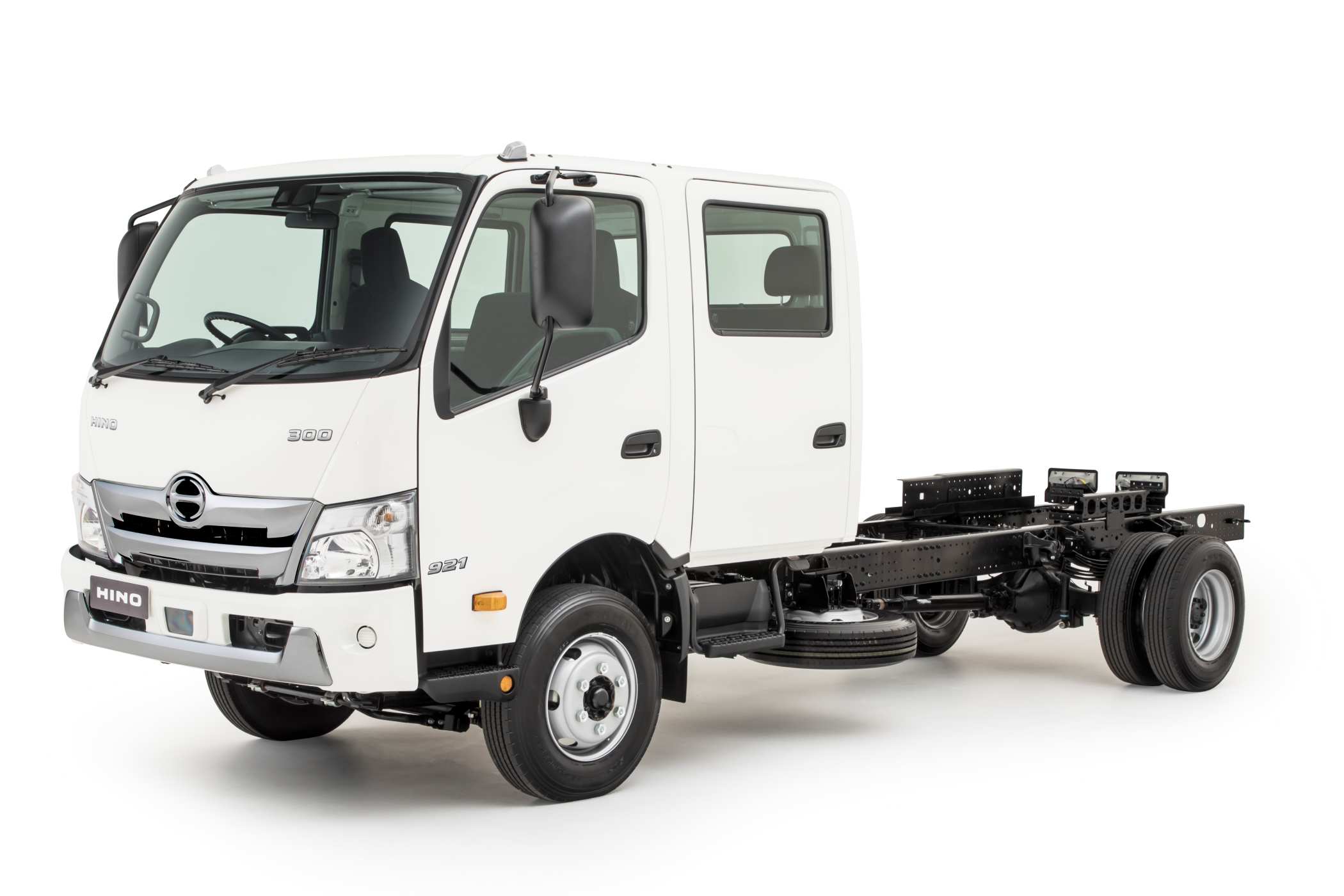 Another model utilising the manual transmission is the 920, and with the five litre engine option, it can be registered for a light or medium rigid truck licence, resulting in GVMs of 8.0 or 8.5 tonne respectively.
When combined with the true automatic transmission and the high horsepower five litre engine, the 921 offers superior performance and 3.5 tonne towing capacity.
Once again, it can be configured with an 8.0 tonne GVM for light rigid truck licences, or 8.5 tonne GVM for medium rigid licences.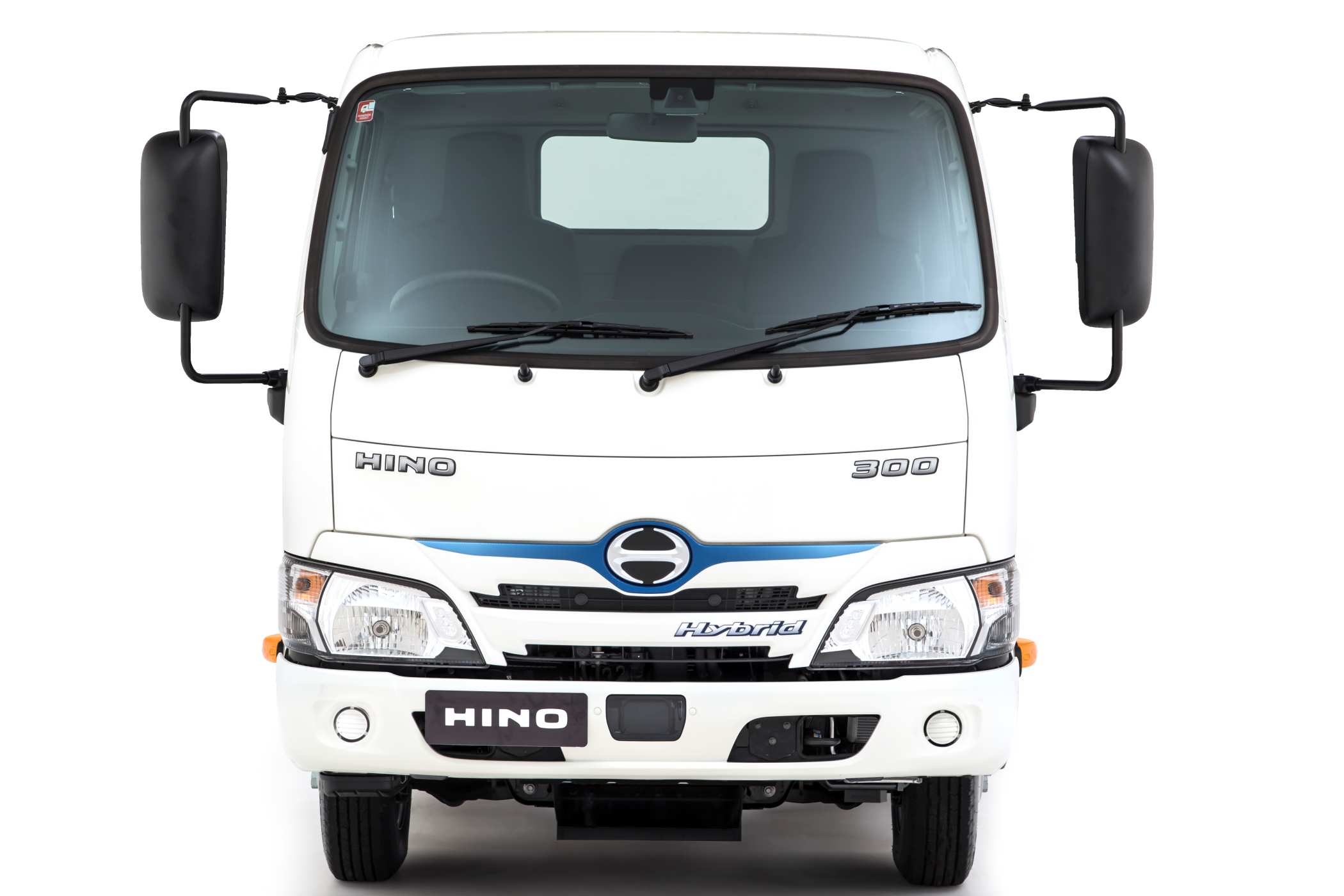 Hino 300 Hybrid Electric Diesel
The new Hino Hybrid electric-diesel model is available in four variants: the 616 Standard and Wide Cab car-licenced models through to the 716 Wide Cab and the 916 Wide Cab, which has a maximum Gross Vehicle Mass (GVM) of 8.5 tonne.
The 2020 Hino 300 Series is available at Hino dealerships nationwide, with further information available at www.hino.com.au