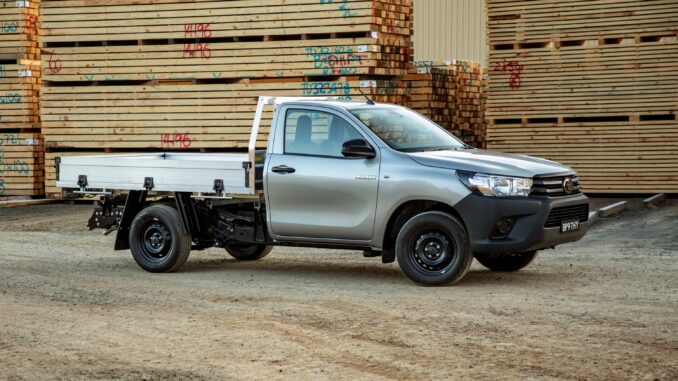 Toyota has announced changes to HiLux WorkMate and SR in performance, design and handling. Vehicles will go on sale from August 27.
Specification and pricing announced for Workmate, SR and SR5
Significant input by Toyota Australia's designers and engineers
Upgrades improve unladen ride quality and handling
All models on sale from August 27
Toyota Australia's design studio participated in an international team to deliver a bolder, tougher look for the wide-body 4×2 Hi-Rider and 4×4 extra and double cabs.
The company's Australian engineers were also involved in the global development of a more powerful 2.8-litre turbo-diesel engine that noticeably improves acceleration, overtaking and towing performance.
A raft of changes has been implemented to lift maximum power to 150kW and peak torque on automatic models to 500Nm while improving fuel consumption by as much as 11.1 per cent.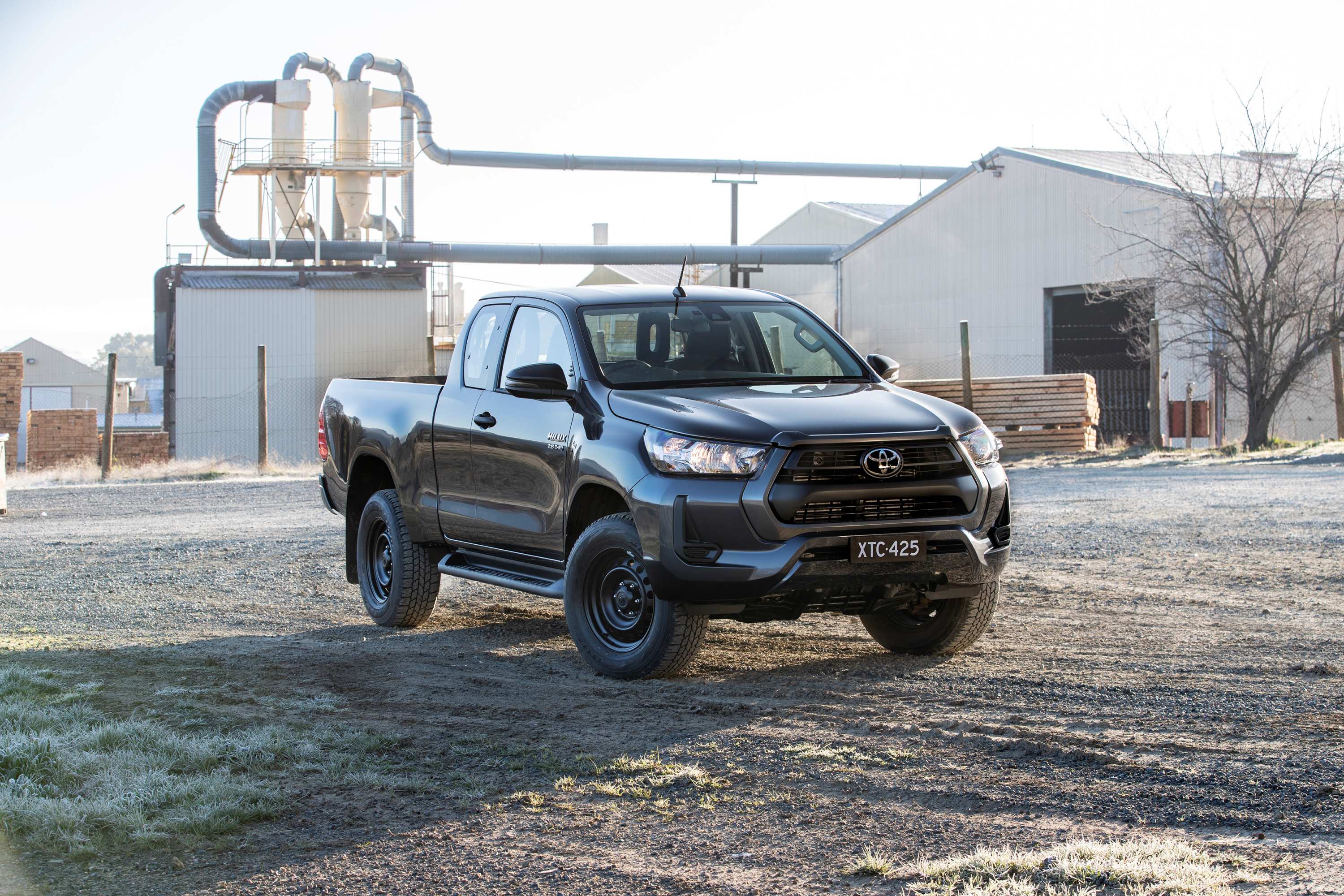 The local vehicle evaluation and development team assisted in retuning the HiLux chassis, achieving a significant improvement in ride quality when driving without a load, along with more responsive handling and even greater stability when towing.
The steering has been revised for turbo-diesel variants to make parking easier and to produce a more connected and confident feel at any speed.
As a result of the technical changes, braked towing capacity is now 3500kg for all 4×4 variants while 4×2 diesel variants are rated at 2800kg2, an increase of up to 300kg. There are 27 HiLux variants with a payload of at least one tonne.
Equipment levels have also been expanded, and a new-look instrument dials sit either side of the 4.2-inch multi-information display, which incorporates a digital speed readout, among other new functions.
Recommended retail pricing for the core HiLux range – Workmate, SR and SR5 – starts at $23,590 for media purposes only. Statutory charges or other on-road costs are not included.
We will have a more detailed update in a week or so.