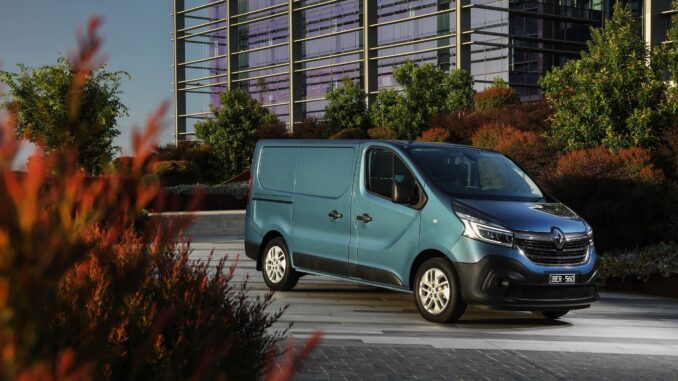 Renault Trafic vans have been a feature of business life for decades so the giant European automaker knows a thing or two about how to make them.
This certainly applies to the recently upgraded Trafic, finally with an "auto" transmission though it is a dual clutch manumatic (out of Renault's potent Megane RS sports hatch).
Previous Trafic autos had a horrible automated manual that would have driven commercial drivers nuts. The manual was then a better choice.
New Trafic is available in 1.6 turbo diesel and 2.0-litre turbo diesel variants and this review is of the 2.0-litre auto Premium variant at $43,490 plus on roads.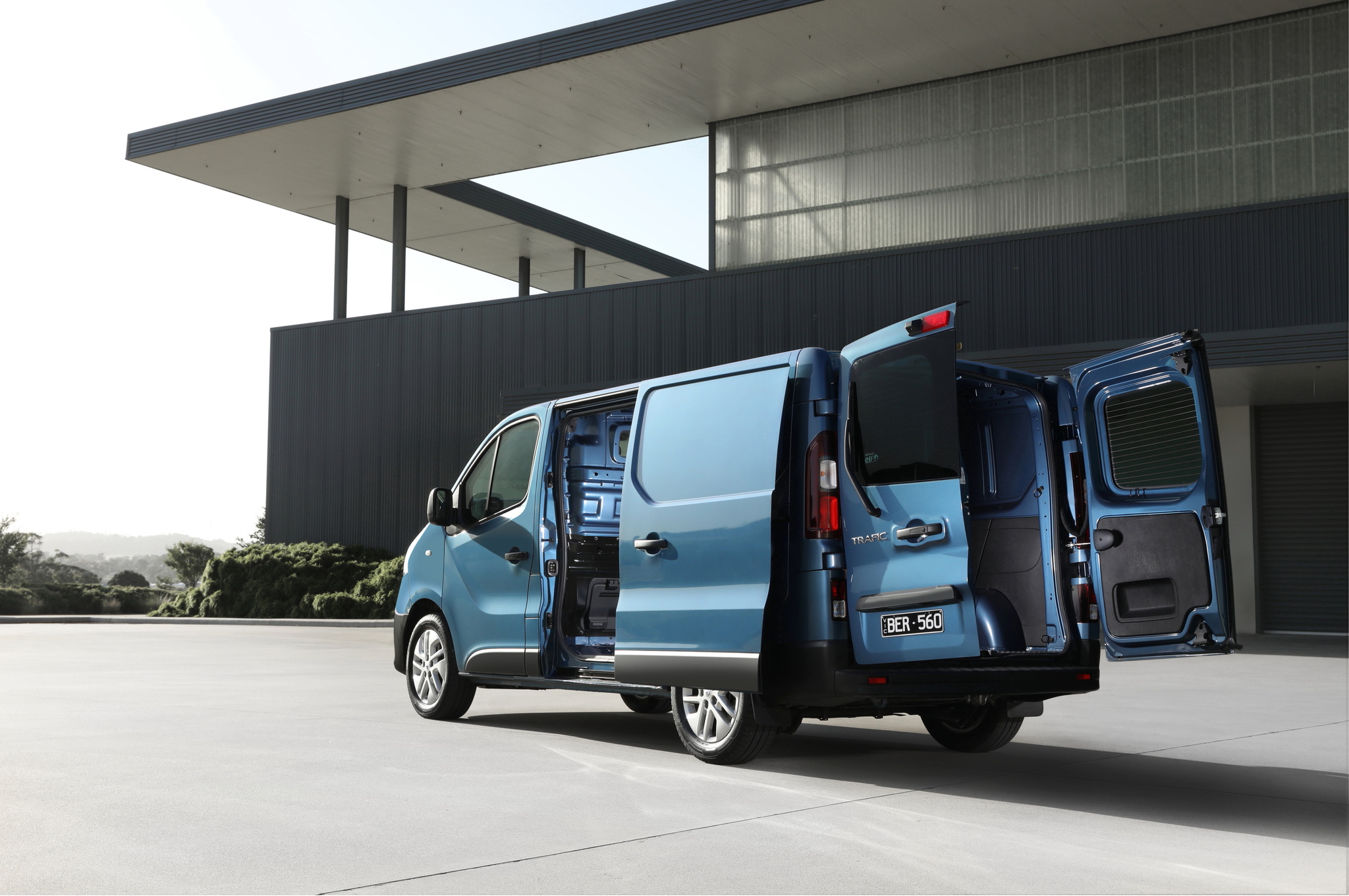 It goes well offering surprising acceleration off the mark and on the highway. The 6-speed auto flicks between cogs like a sports car further improving response.
However, Renault hasn't seen fit to equip Trafic with any advanced driver assist features to speak of. Some owners may approve of this, others no doubt won't.
Two option packs are available, Trade and Business with commensurate features applicable to the van's intended use.
Renault boldly prices the front wheel drive Trafic 2.0 above the main competition rear wheel drive Hyundai iLoad 2.5 and Toyota Hi-Ace 2.8 diesels. It's a grand more than Mitsubishi's new Express which is just a rebadged Trafic though the Mitsu is boned-out compared to Trafic.
Is it worth the extra dosh?
Your call but fuel economy at 7.2-litres/100km (on test) poses a strong argument for Trafic.
Exterior
New Trafic is an evolution of the previous model and is essentially a box on wheels with a sloping front, big grille with central Renault badge and high mounted headlights up towards the windscreen. The screen itself is at a pronounced angle affording good visibility and aiding aerodynamics.
There are sliders each side and barn doors at the rear with indentations along each side of the cargo space to increase panel strength.
A remnant of the convex passenger compartment roofline from a few Trafics ago remains giving the van a distinctive Renault look.
The front door windows angle down towards the front for improved visibility in tight conditions.
Large vertical tail lights are distinctive and classic Renault van style.
I even like the black plastic body mouldings that give Trafic a more "industrial' appearance.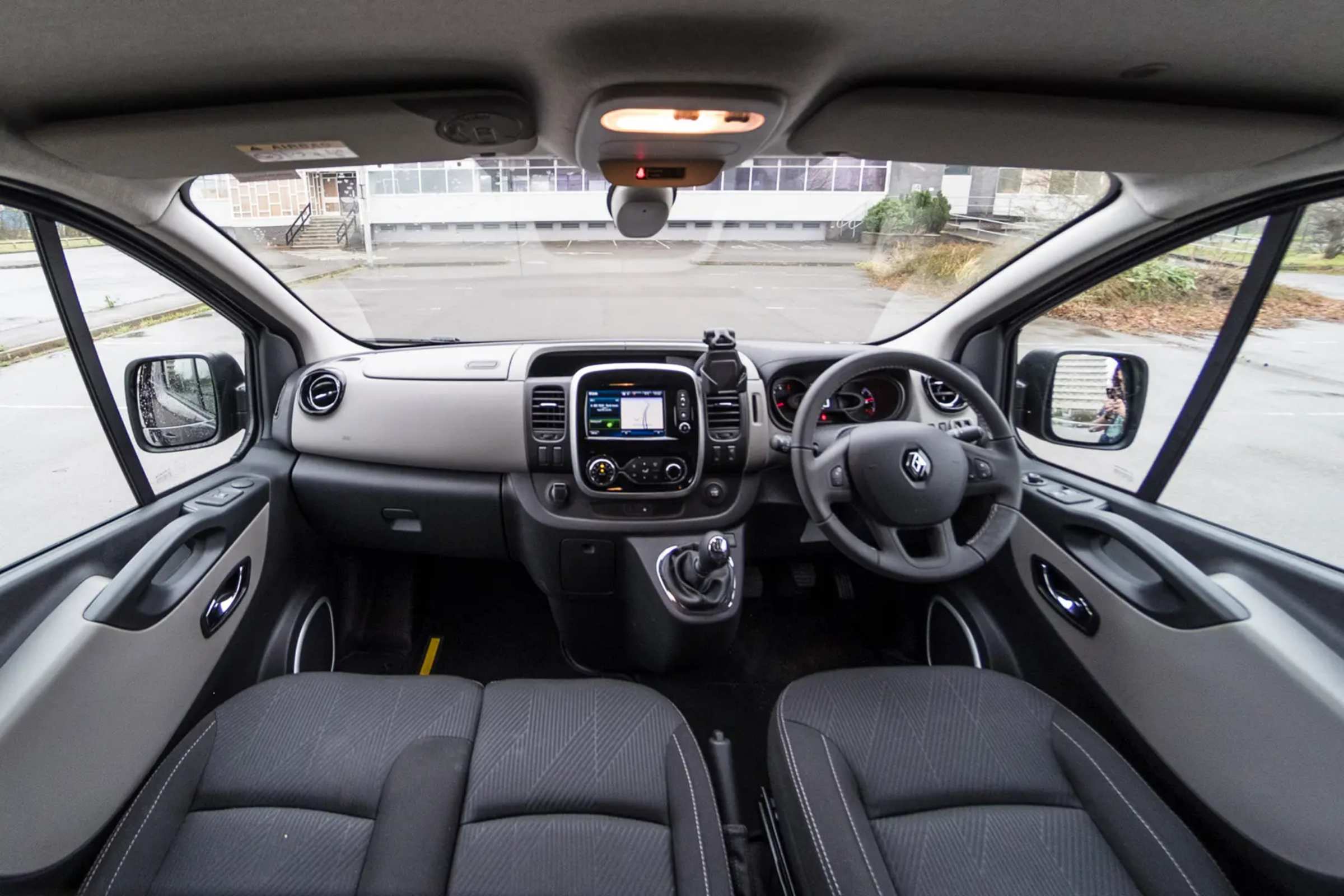 Interior
Three seats are provided inside with a fold down work "table" over the middle pew. This table has assorted slots and compartments that I couldn't figure out. A phone holder protrudes from the left side of the instrument cluster. Numerous storage compartments are provided in the cab.
A lack of grab handles makes access to the relatively high cab at times difficult.
A pressed metal bulkhead separating load space from passenger compartment is appreciated but limits seat adjustment.  You can't have it both ways.
Plenty of grey plastic makes Trafic more practical as a work vehicle and the seats are comfortable over a long run especially with folding arm rests. It's difficult to clip in the left passenger seat belt because the latch is too low.
A comfortable driving position is attainable through multiple seat and steering wheel adjustments while the instrument console and dash are well laid out and easy to use.  The large centre control screen with hardwired satnav is welcome.
Apart from cruise control, Trafic misses out on a multi-function wheel. Other controls are on steering column mounted stalks.
A total of 16 anchorage points are mounted in the large load compartment which has optional side and floor linings.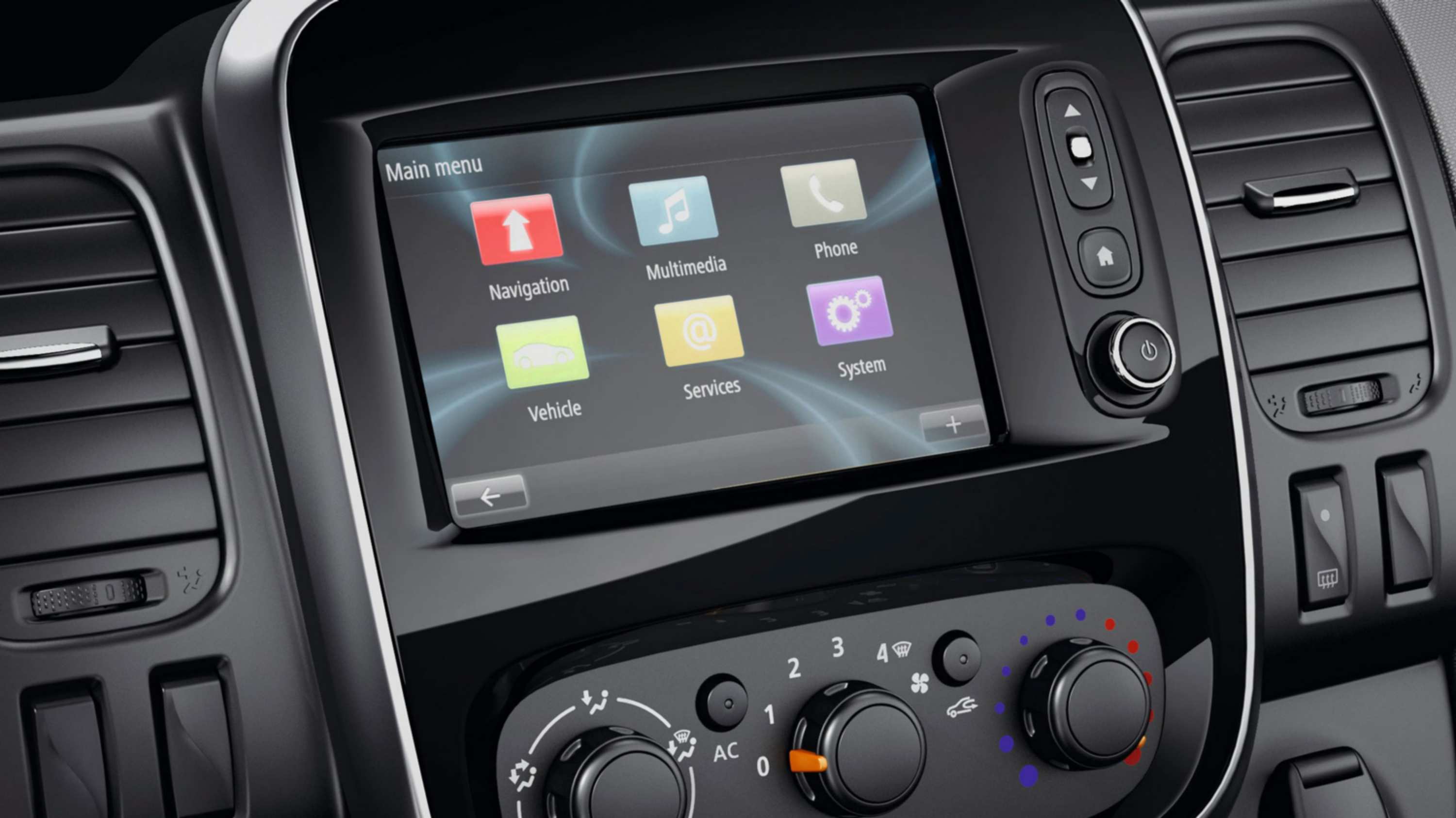 Features
Renault has selected a few goodies to make your Trafic time better. These include;
LED headlights
Smartphone streaming
Auto headlights and wipers
Heated exterior mirrors
1216kg payload, 5.2 cubic metre capacity and 1715kg towing capability
Reverse camera
Load through bulkhead port.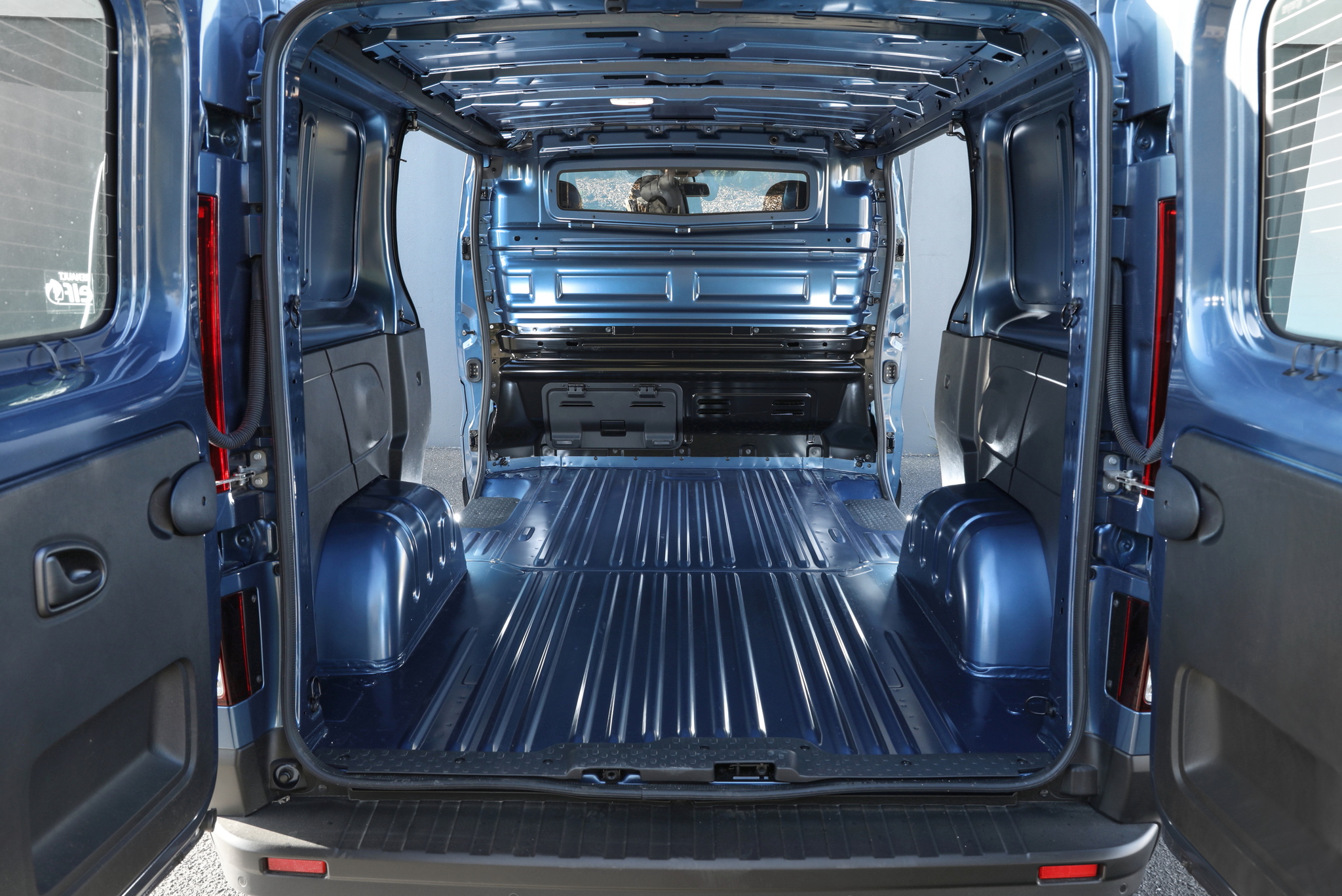 Drive and Engine
As already mentioned, 2.0 Trafic goes like a beauty offering strong acceleration right off idle up to peak engine revs. Maximum power is 125kW with maximum torque rated at 380Nm. The dual clutch transmission aids drive feel as it is quick and smooth in operation and feels perfectly calibrated to the Trafic's diesel engine.
Fuel economy is a strong point with 7.0-litres/100km regularly seen on the trip computer.
Laden, Trafic maintains strong performance and economy though I wasn't able to max it out with 1216kg on board. Two pallets will fit in the load space.
Ride and handling is a big positive too as the Trafic behaves like a sporty passenger car in this regard. Bumps go almost un-noticed while noise suppression is effective due in part to the metal bulk head.
Front wheel drive in a commercial vehicle has its benefits as well as drawbacks contributing to Trafic's sporty feel and efficient space utilisation but becoming an issue starting off in the wet or uphill, especially if towing.
Overall, Trafic 2.0 Premium is a good thing to drive and would be easy to live with day-in, day- out.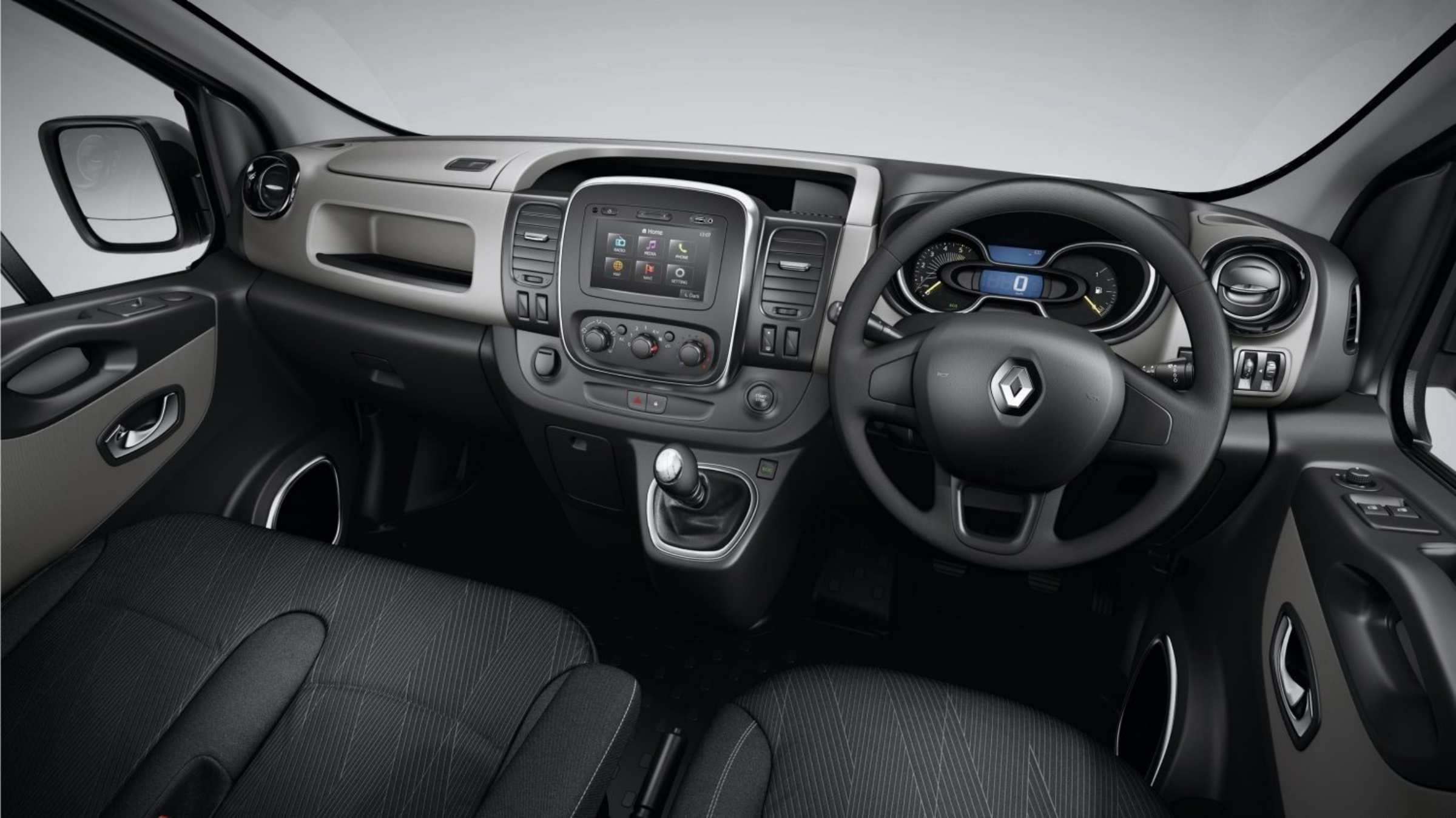 Safety
Not rated but has the expected cabin air bags, electronic brake force distribution, anti-lock brakes, hill start assist, stability control and a reverse camera.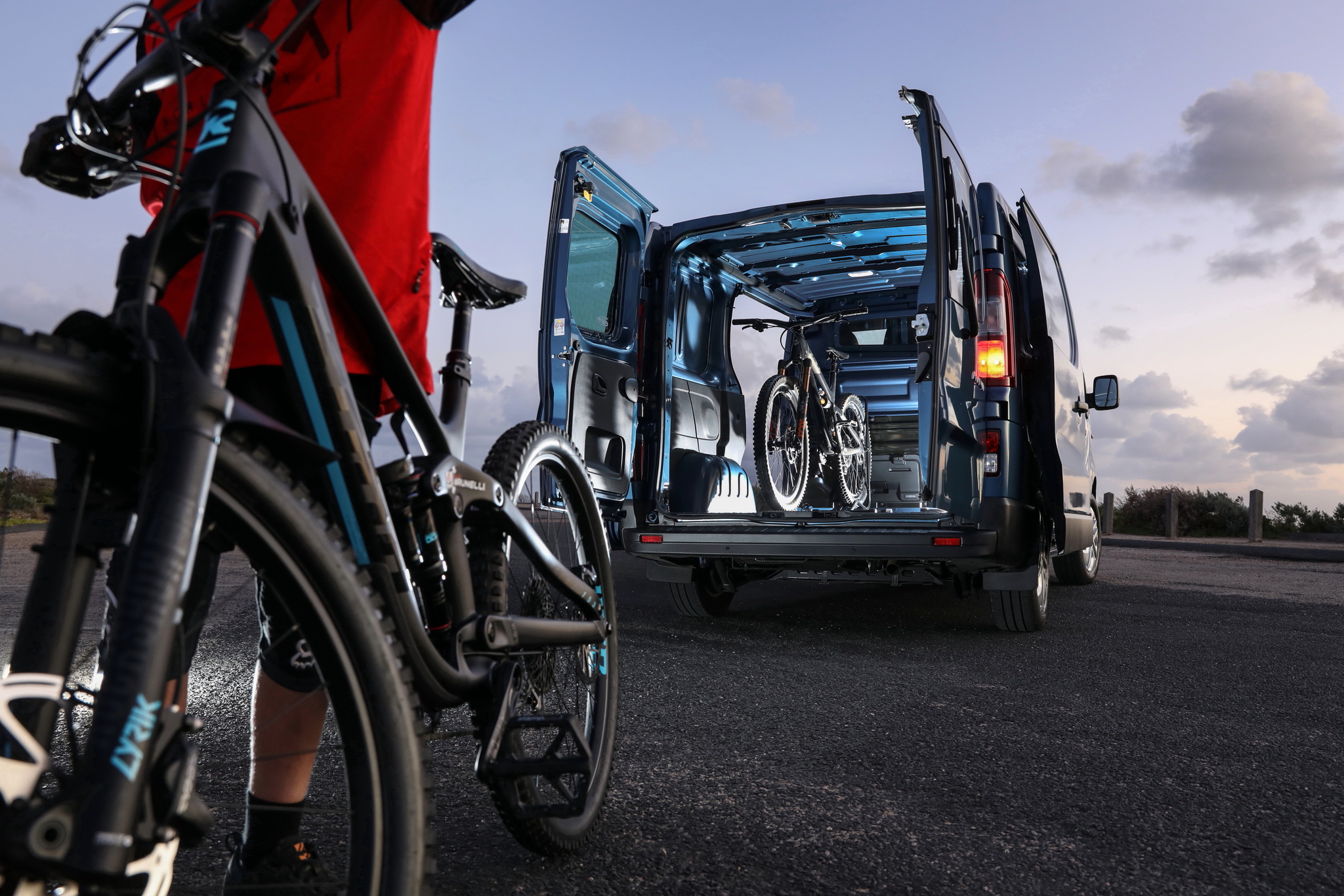 Good Bits
Impressive drive feel – engine and dynamics
Impressive fuel economy
Comfortable driving position
Not So Good Bits
No access handles in cab
Front wheel drive towing issues
No advanced driver assistance features
Summary
I like the Trafic but it's priced too high against the competition which have larger capacity engines, larger dealer networks and (my preference) rear wheel drive in some cases.
Renault's just increased 5 year/200,000km warranty is a plus.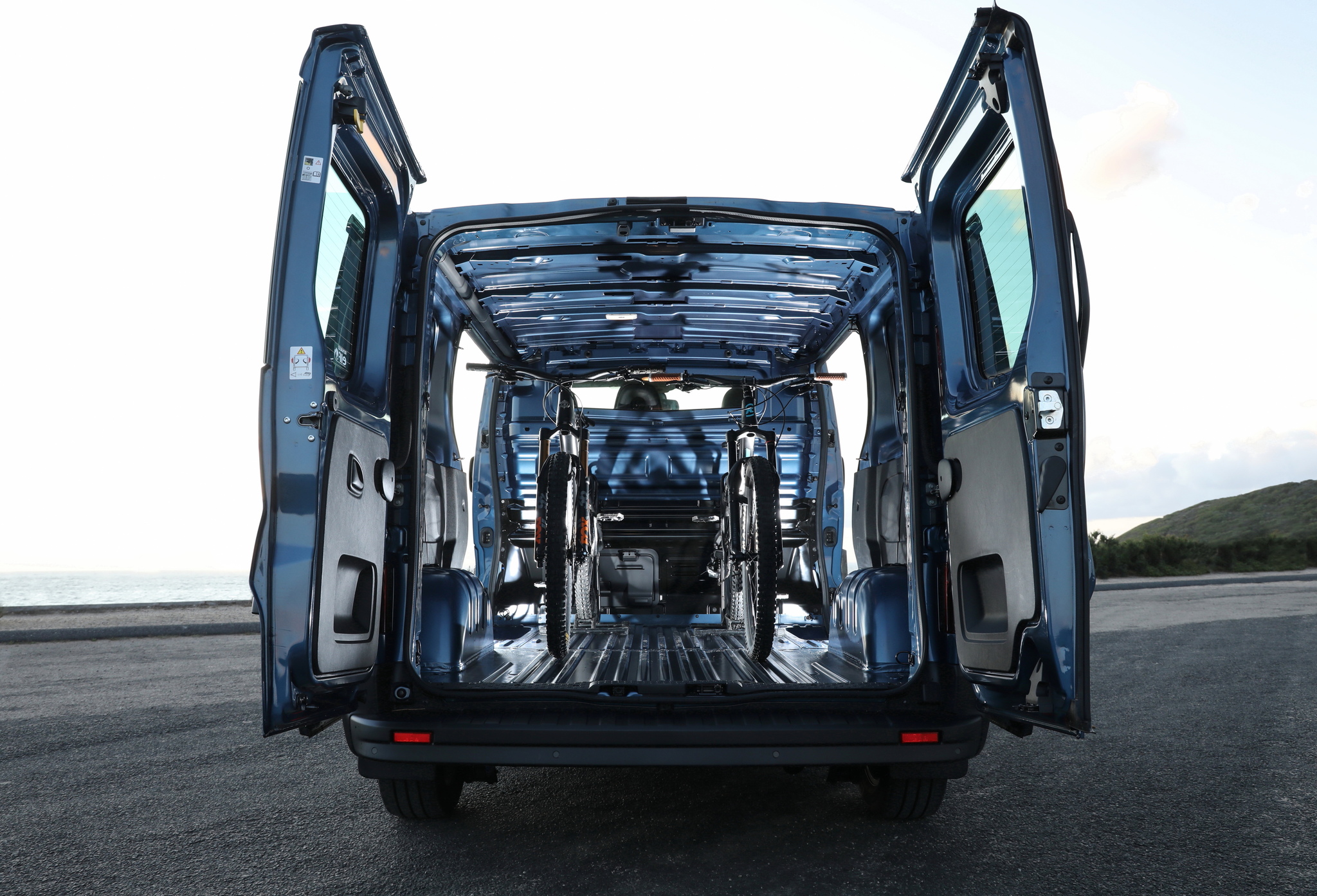 Facts and Figures: 2020 Renault Trafic 2.0 Premium
Engine: 2.0L four-cylinder turbo diesel producing 125kW/380Nm
Transmission: Six-speed sports automatic
Warranty: 5 years/ 200,000km
Safety: Not tested
Origin: France
Price: from $43,490 MLP*
*MLP – Manufacturers List Price includes GST and LCT but excluding statutory charges, dealer costs and dealer delivery. See your dealer for RDAP. Does not include price of any options.
Also Look At