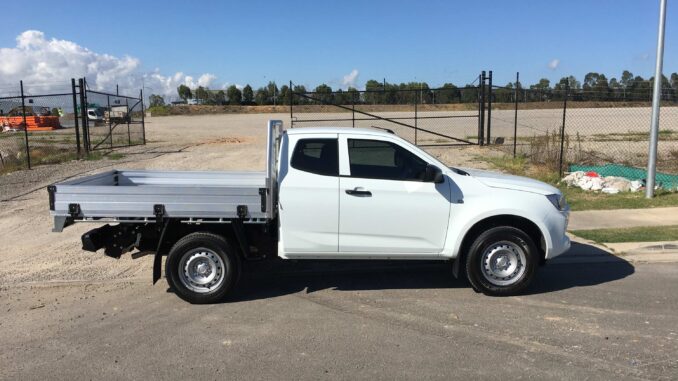 With the continuing popularity of Dual Cab 4WD Utes, especially top spec models like the Isuzu X Terrain and Toyota HiLux Rugged X the humble origins of the Ute can be often overlooked.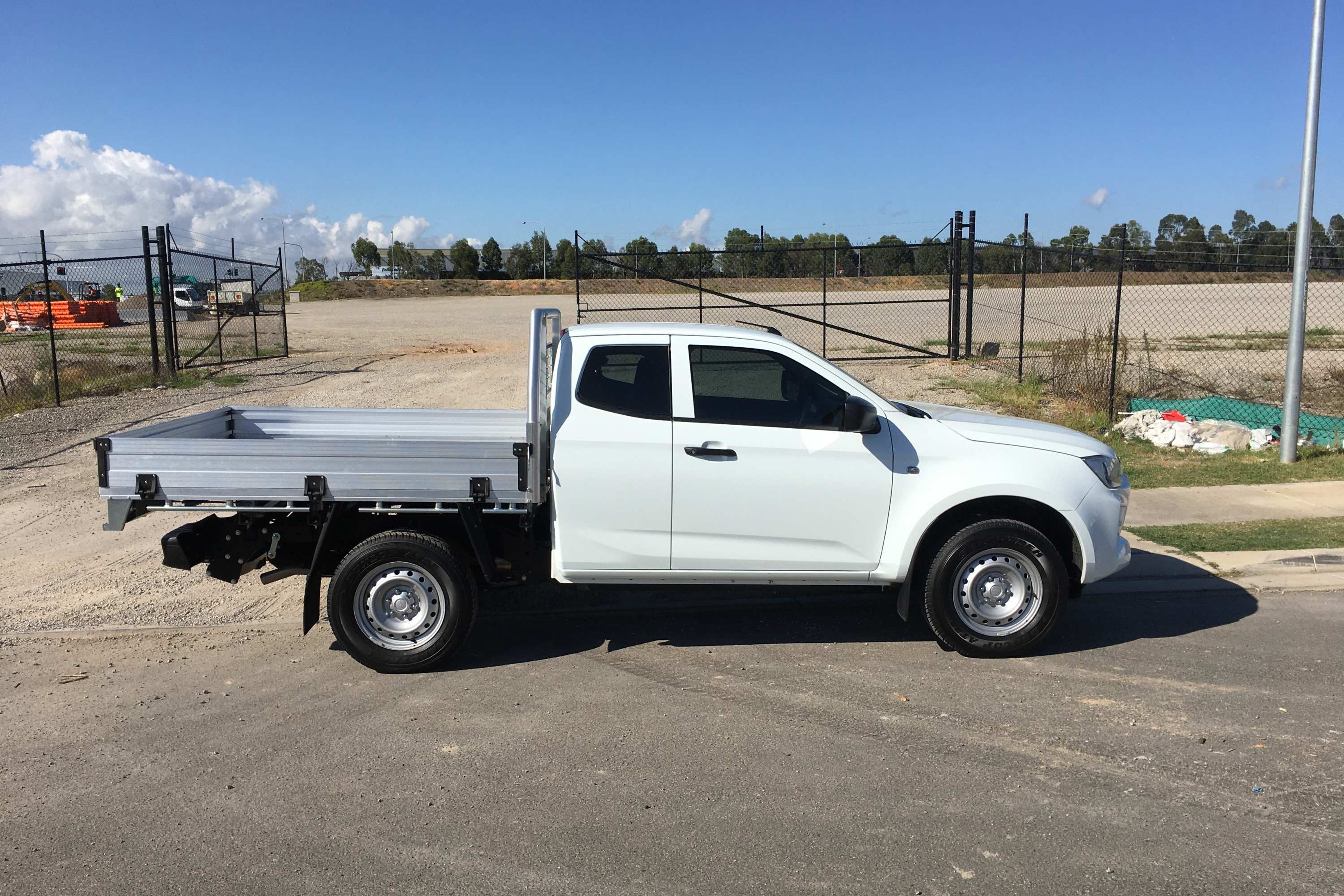 That is the hard working tray back Ute that you see hundreds of around building sites and farms. Over the last few weeks we have sampled three different styles from Isuzu D-MAX in the SX range.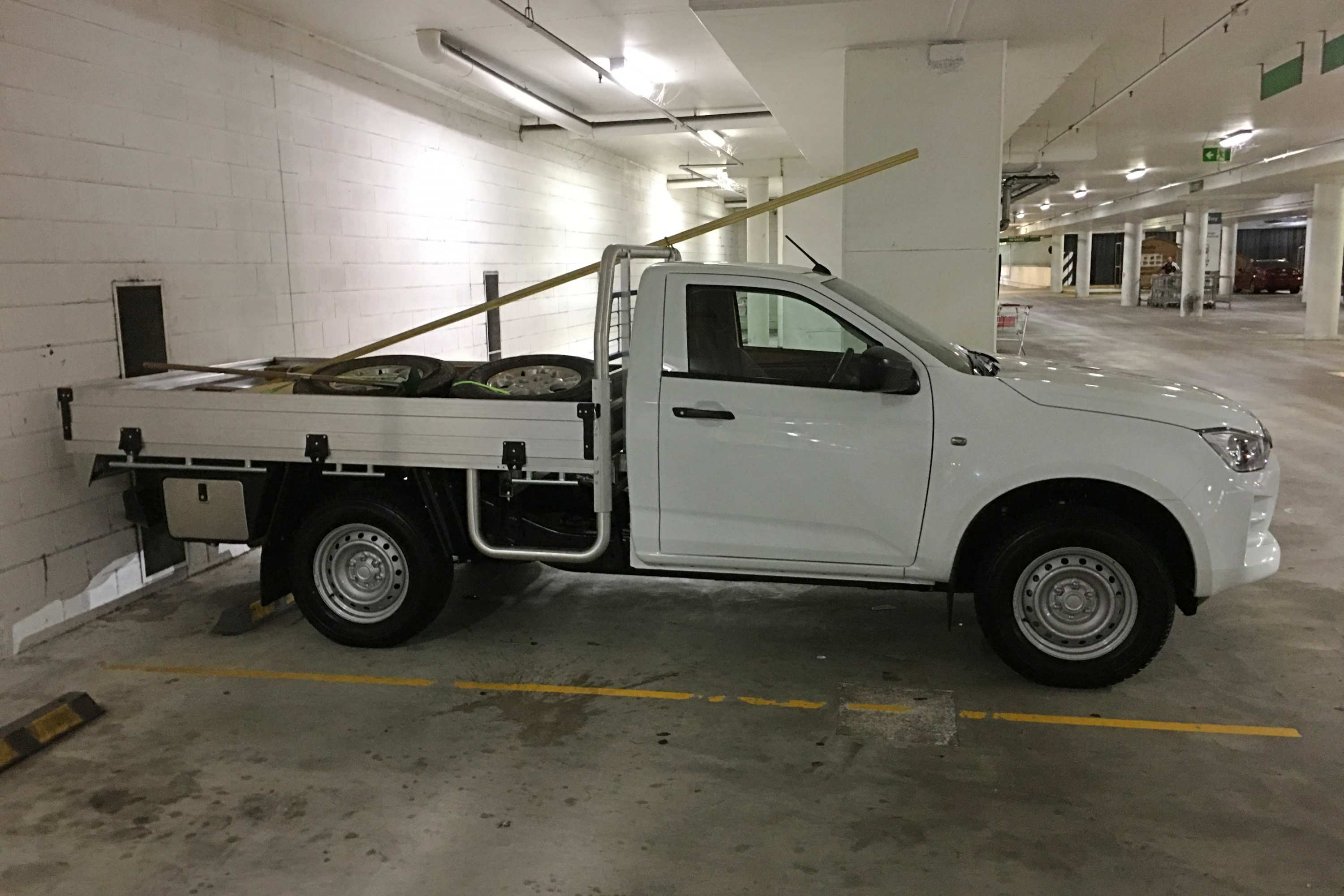 This is the entry level work Ute that comes in both 2WD and 4WD as well as MT and AT versions. They also have class leading safety features with IDAS for an entry model.
TO LISTEN TO THE RADIO REVIEW CLICK BELOW
We drove the Single Cab, Space Cab and the Crew Cab models all in 4WD and AT. All have the robust 3.0L 4 Cylinder turbo diesel engine, a six speed automatic transmission as well as the Terrain Command 4WD system.
I would choose a 4WD AT model every time.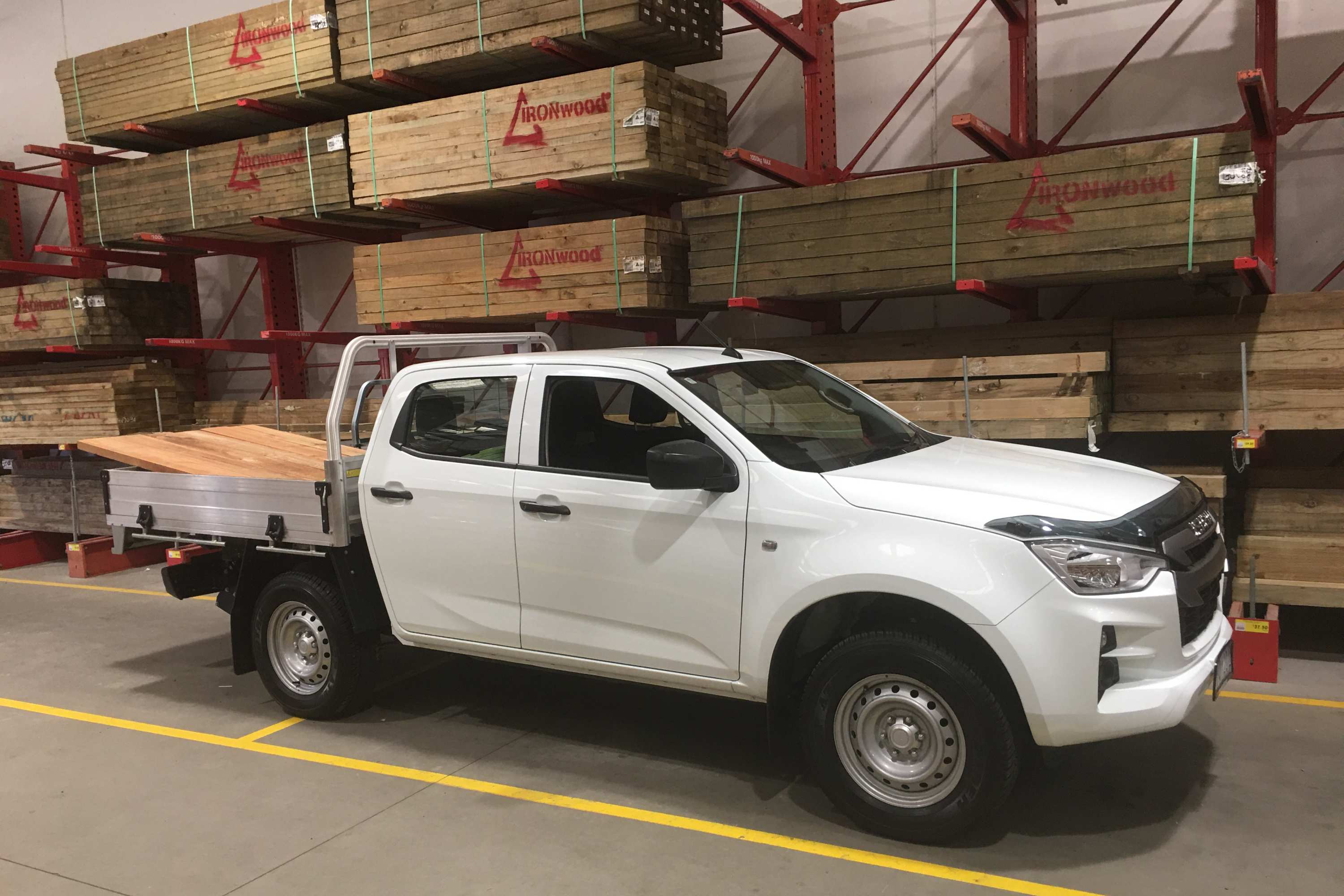 The choice then is what cab layout. The single cab has the least amount of space inside, a longer tray and maximum payload. The Space Cab with a little more room inside behind the seats, still a reasonable tray length and payload or the Crew Cab with room for five with a slightly shorter tray and payload.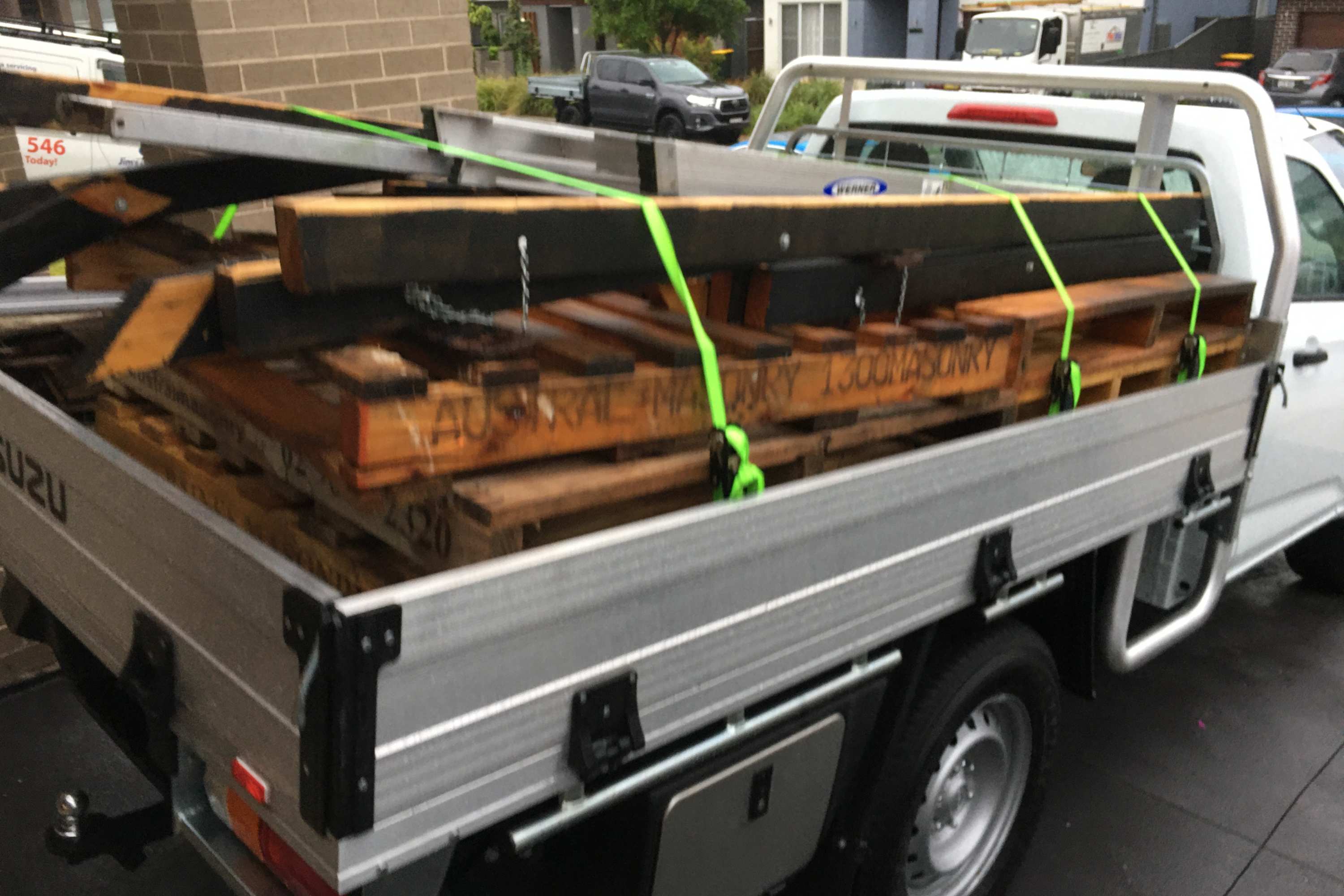 Starting from just over $43,000 plus the usual costs the D-Max SX range is ideal for those that need their Ute for real work
This is a Motoring Minute
IM Rob Fraser
Motoring Minutes are heard around Australia every day on over 50 radio channels through the Torque Radio network. Motoring Minutes have an average daily audience of over 150,000 listeners. This is more than 750,000 listeners a week.
Motoring Minutes are also broadcast as part of Overdrive Radio Program, which is broadcast through the Community Radio Network across Australia and has a weekly audience of over 430,000.